Supplies:
Crayola Acrylic Paint - 6 Count
Crayola Paint Brushes - 5 Count
Crayola Scissors
Floral Foam
Crayola Air-Dry Clay Coil Pot - created in a previous lesson
Water Containers
Paper Towels
Dried Flowers and Grasses
Ribbon, Sisal Twine or Yarn
Steps: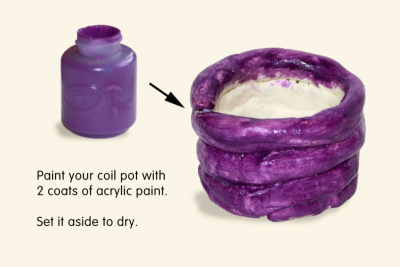 Paint your coil pot with 2 coats of acrylic paint.
Set it aside to dry.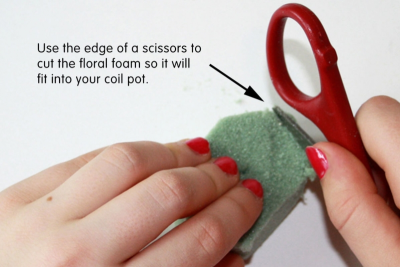 Use the edge of a scissors to cut the floral foam so it will fit into your coil pot.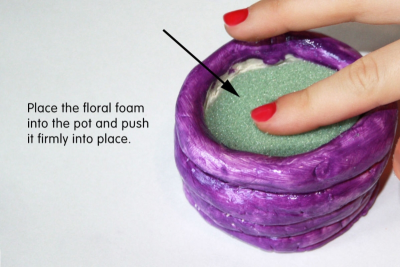 Place the floral foam into the pot and push it firmly into place.
It should fill the pot.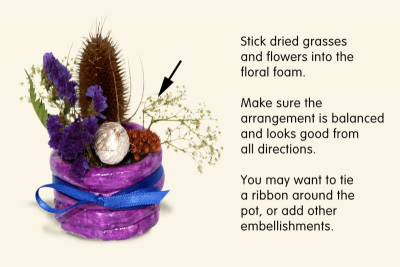 Stick dried grasses and flowers into the floral foam.
Make sure the arrangement is balanced and looks good from all directions.
You may want to tie a ribbon around the pot, or add other embellishments.
Give your gift to someone special.
Subjects:

Language Arts,

Social Studies,

Visual Arts

Grades:
---
Related Lesson Plans