Supplies:
Crayola Washable Paint
Crayola No-Run School Glue
Crayola Scissors
Craft Sticks
Crayola Paint Brush
Crayola Construction Paper
Canvas
Pencil
CIY Staff Tips:
When selecting paint colours, choose traditional Hanukkah-themed colours or create your own unique colour palette!
Steps: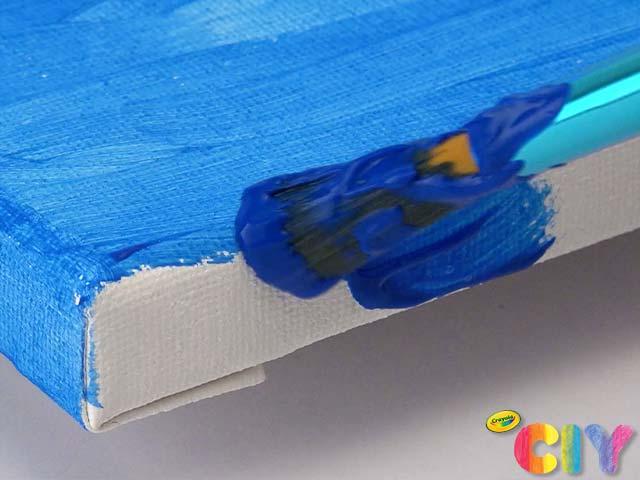 Cover canvas with paint. Dry 1–2 hours. Add second coat. Dry 1–2 hours.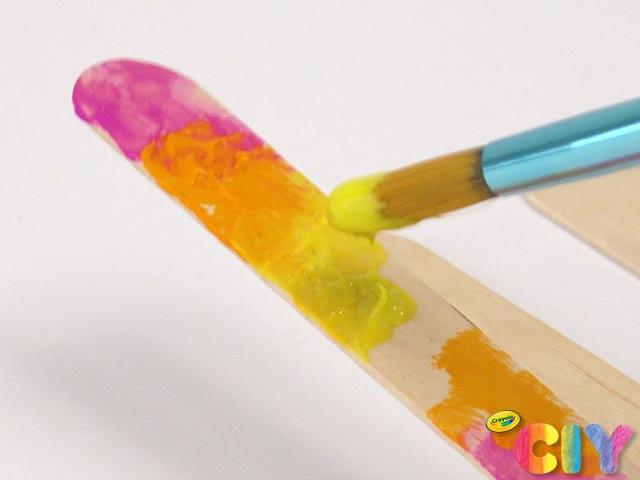 Cover 4 craft sticks with paint. Dry 1–2 hours.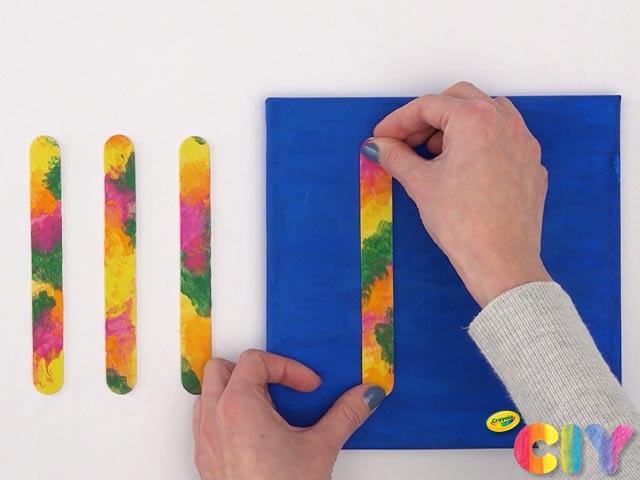 Glue craft sticks to canvas to create tic tac toe board.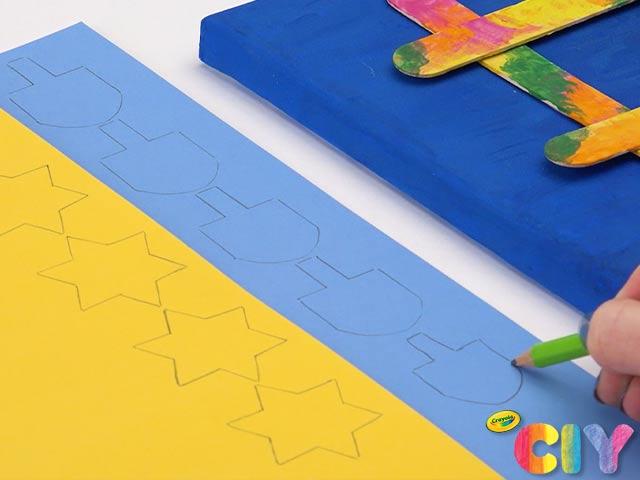 Sketch and cut out 6 construction paper Stars of David and 6 construction paper dreidels.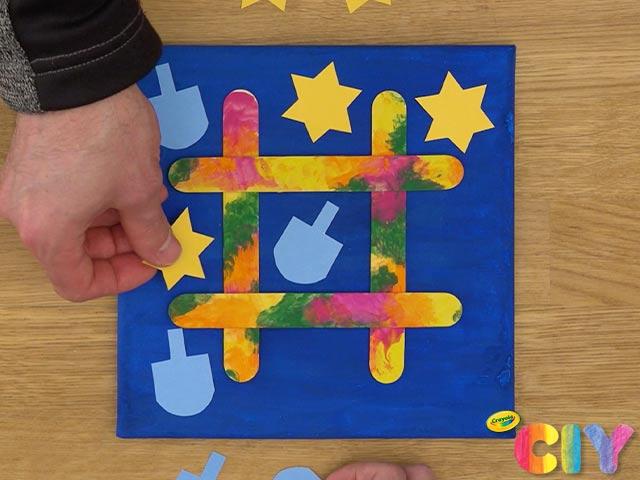 Using Stars of David and dreidels as DIY game pieces, play a game of tic tac toe!