Supplies:
Crayola Washable Paint
Crayola Paint Brush
Crayola Bright Pop! Cardstock
Crayola No. 2 Pencil
Crayola Scissors
Crayola Construction Paper
Crayola No-Run Washable School Glue
Crayola Markers
Crayola Glitter Glue
Paper Plate
Clothespins
CIY Staff Tips:
Is your dino the king or queen of the cretaceous period? Add a cardstock crown!
Study other types of dinosaurs and create more prehistoric paper plates.
Steps: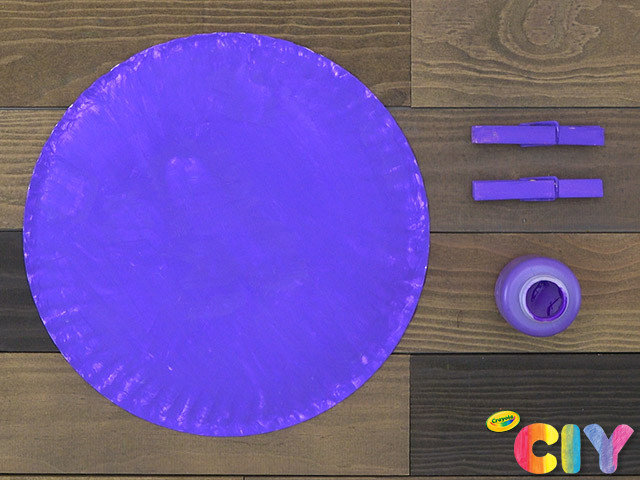 Paint an upside-down plate and 2 clothespins. Dry 1–2 hours. Add second coat. Dry 1–2 hours.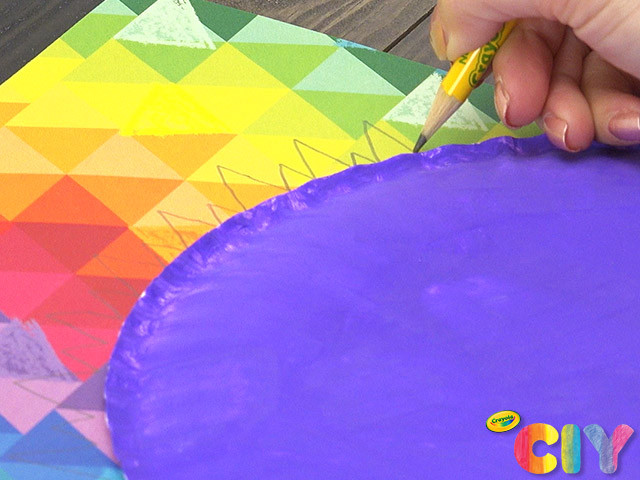 Using plate as guide, sketch dinosaur scales on cardstock. Cut out.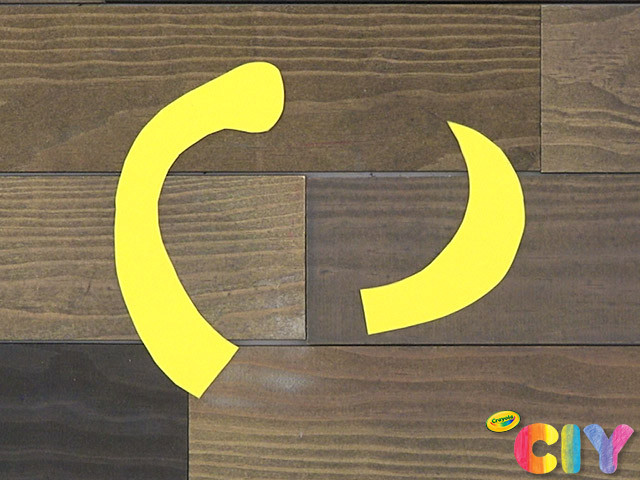 Sketch and cut out construction paper head and tail.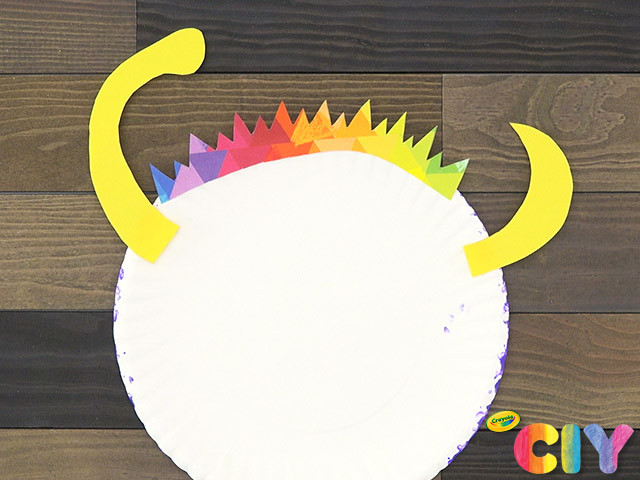 Flip plate right-side up. Glue scales, head, and tail to plate.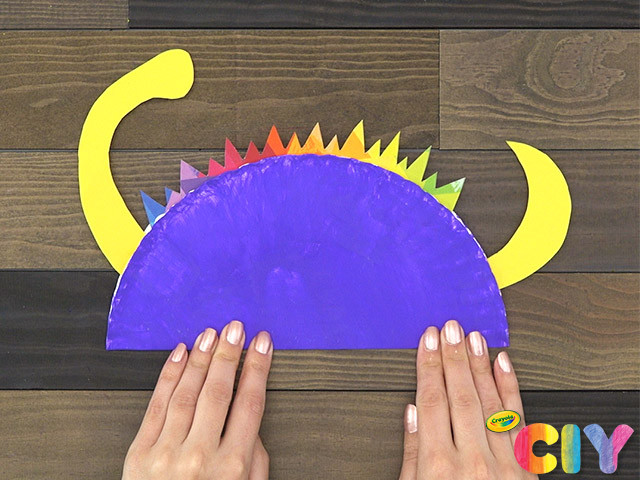 Add glue to rim of plate. Fold in half and press down to secure. Let all glue steps dry 1–2 hours.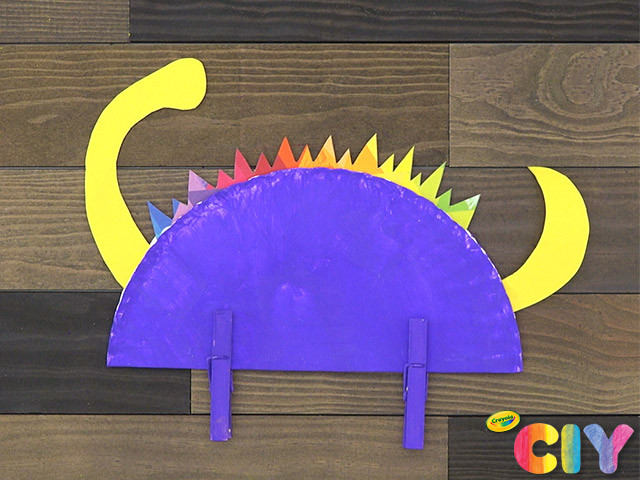 Clip clothespins to bottom of plate to create legs.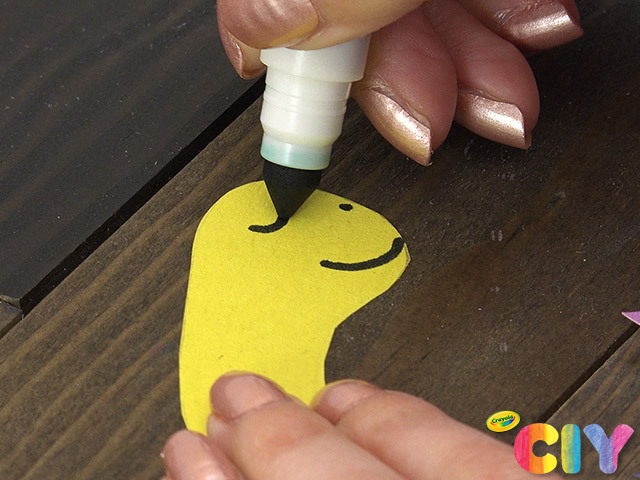 Draw facial features with markers.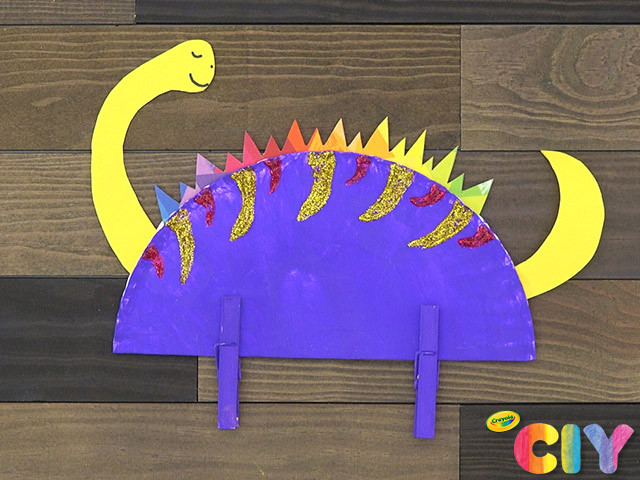 Add sparkly accents with glitter glue. Dry 3–4 hours, then have a dino good time!