Supplies:
Crayola No. 2 Pencil
Crayola Bright Pop Cardstock
Crayola No-Run Washable School Glue
Crayola Construction Paper
Crayola Scissors
Crayola Markers
Shoebox
Ruler
Paper Towel Roll
Craft Knife
Rubber Bands
Buttons
Hot Glue Gun
CIY Staff Tips:
This project uses a craft knife and hot glue gun. Adult assistance required.
Our rectangular opening was approximately 5" x 2.5" on the shoebox lid.
Steps: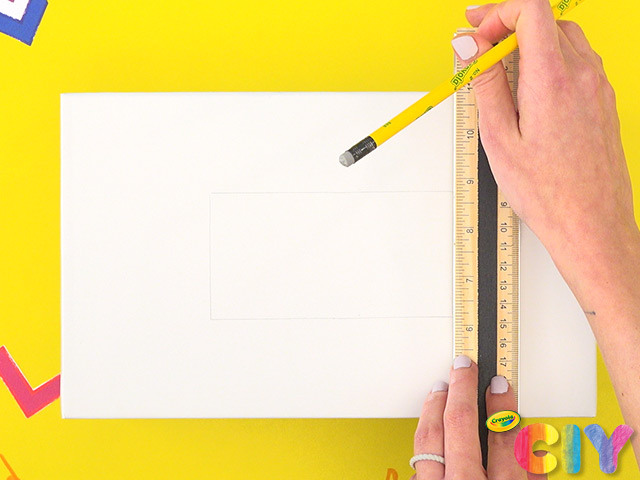 Use ruler to sketch small rectangle in middle of shoebox lid.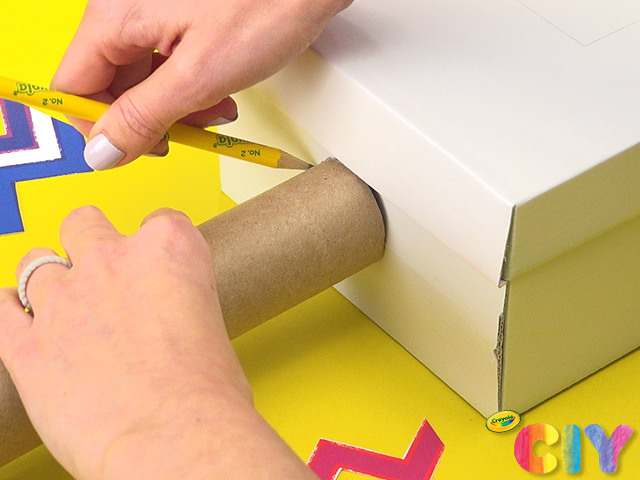 Place paper towel roll against side of shoebox and trace with pencil.
Ask an adult to cut out openings with craft knife.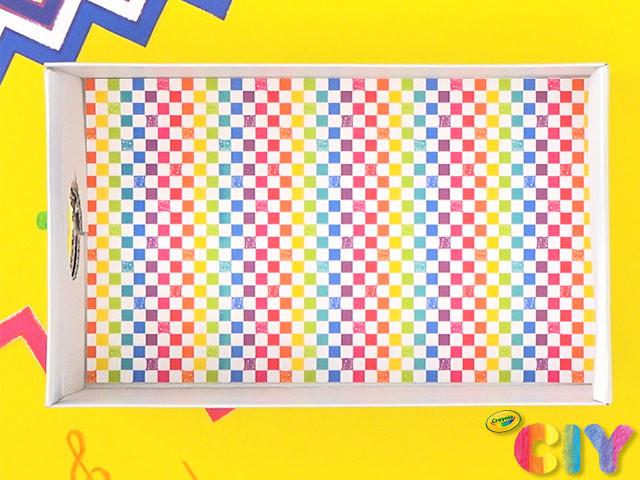 Remove lid from shoebox. Trim and glue cardstock to bottom of box.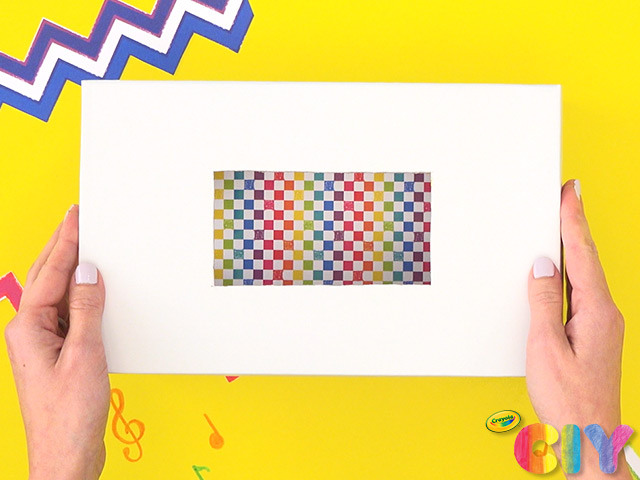 Add glue to rim of shoebox and replace lid.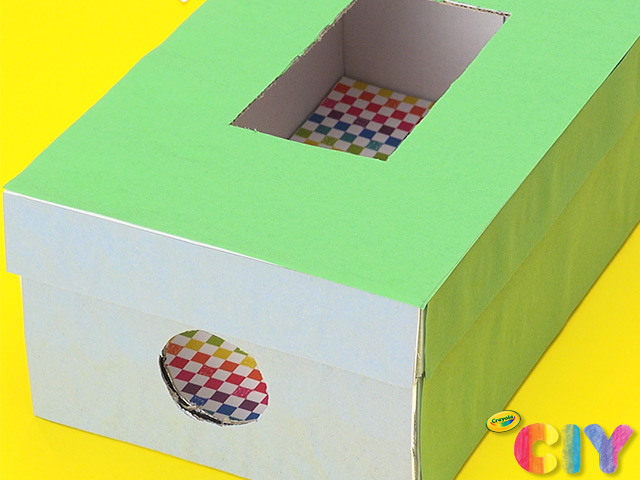 Trim and glue construction paper to lid and sides of box.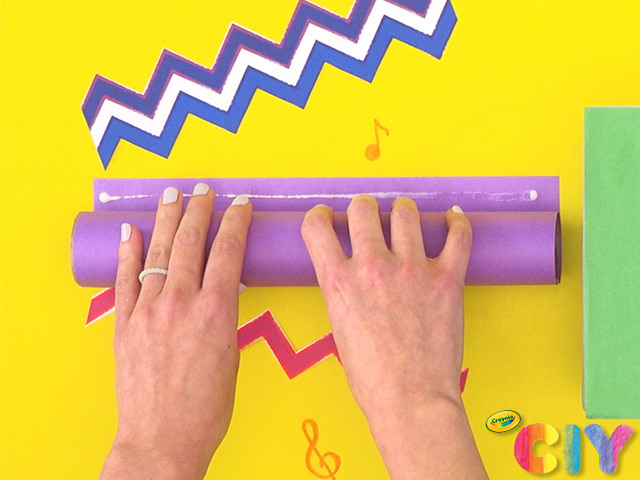 Add glue to top and bottom of piece of construction paper. Place paper towel roll on glue and roll to secure paper. Let all glue steps dry 1–2 hours.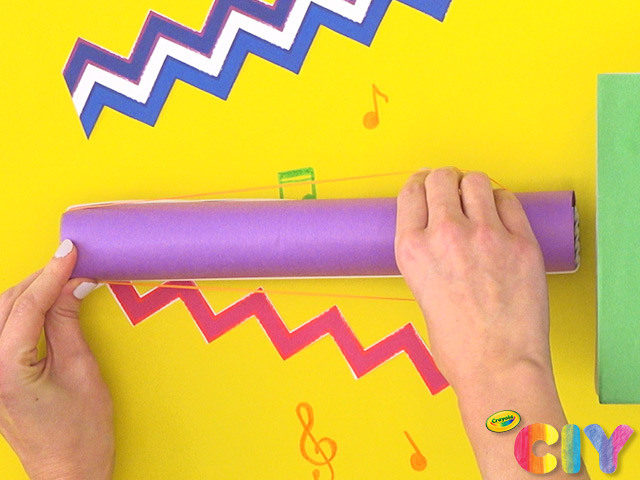 Stretch 3 rubber bands around length of paper towel roll.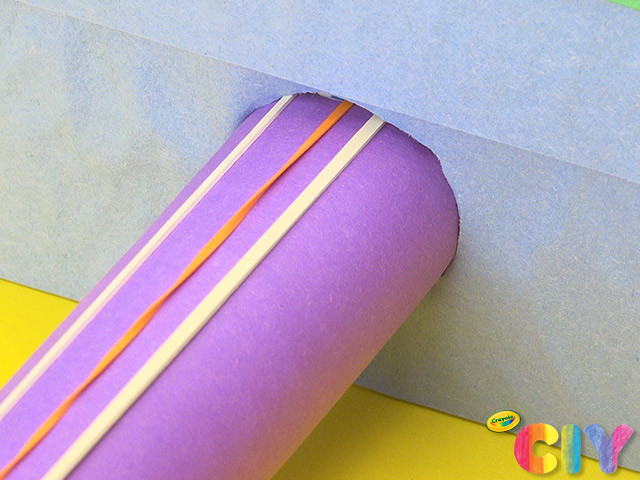 Insert paper towel roll into round opening.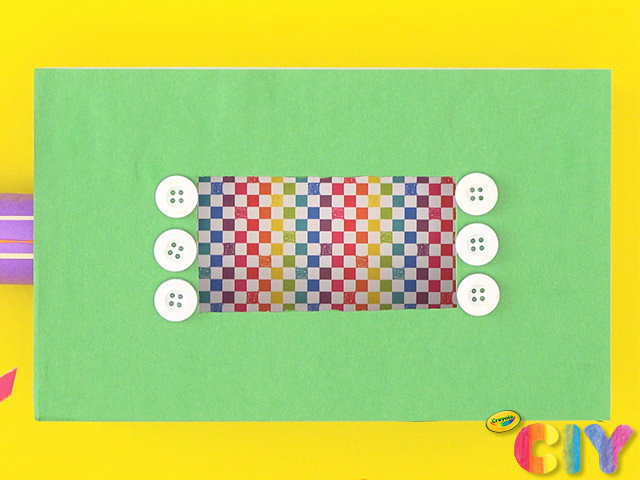 Ask an adult to hot glue 3 buttons on both sides of rectangular opening. Cool 15 minutes.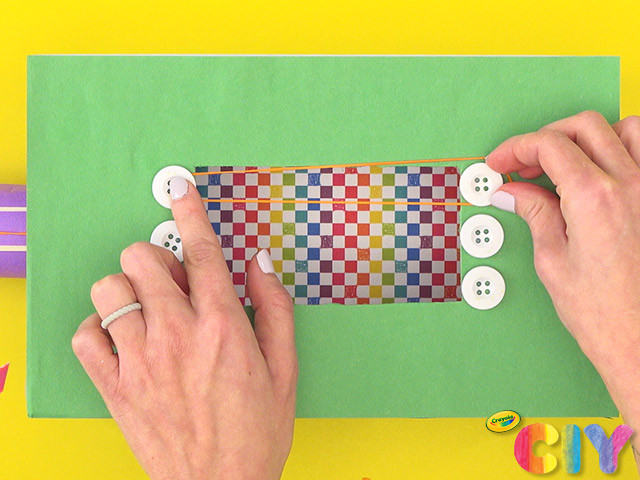 Stretch rubber band across rectangular opening and hook on top pair of buttons. Repeat for each pair.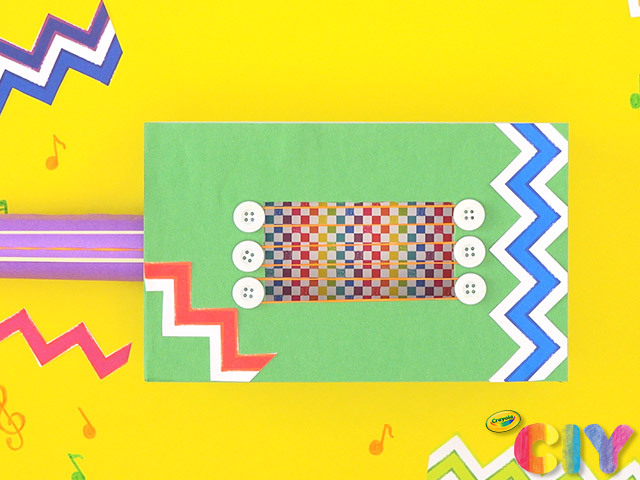 Cut out cardstock pieces and glue colourful designs to box.
Add details and autograph to guitar with marker & strum away!
Occasion:

Rainy Day Crafts,

Décor & Accessories

Age:
---
Related Crafts