Supplies:
Crayola Take Note Permanent Markers
Crayola Take Note Dry Erase Markers
Crayola Scissors
Picture Frames
Cardstock
Ruler
CIY Staff Tips:
Be careful of any sharp edges on the picture frames. Adult assistance required.
Experiment with different sized frames for a DIY gallery wall effect.
Create frames that work for your organization style!
Store your Dry Erase Markers using another Crayola CIY favourite: Tin Can Pencil Holder. (link out to project page)
Dry Erase Markers wipe clean with a paper towel, letting you create over and over.
Steps: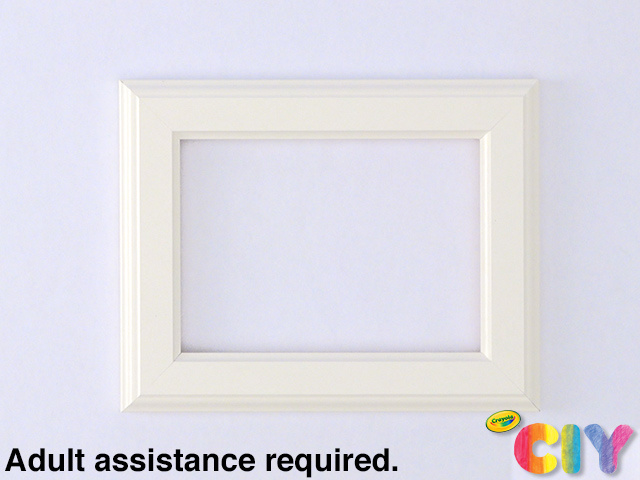 Have an adult remove glass and backing from picture frame.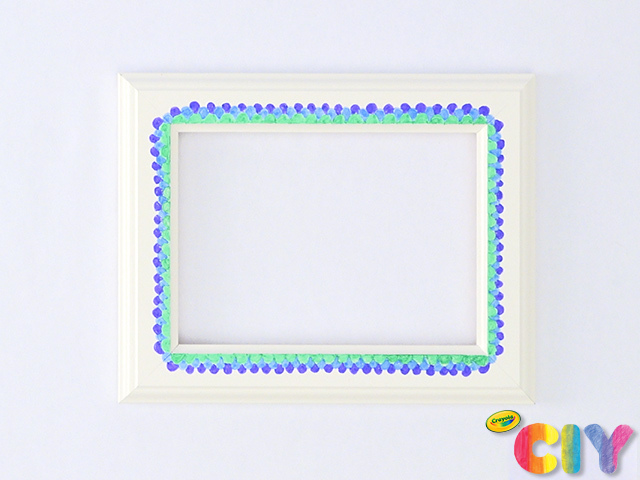 Draw directly on frame with permanent markers.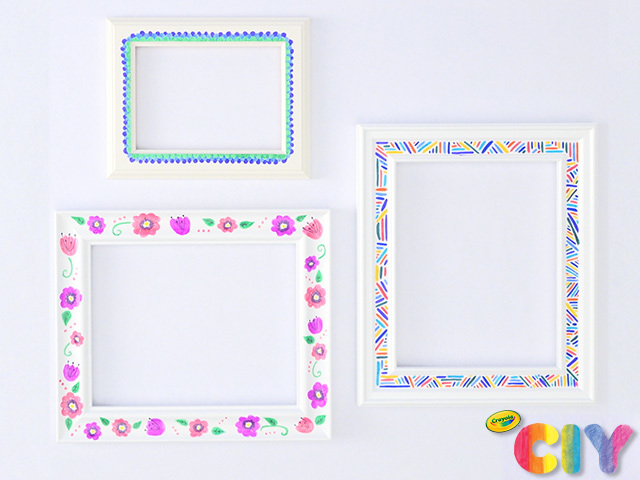 Repeat steps 1–2 for any additional frames.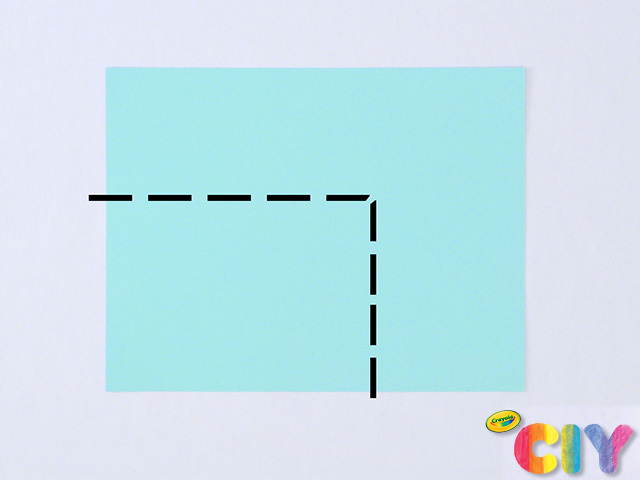 Trim pieces of cardstock to fit frames.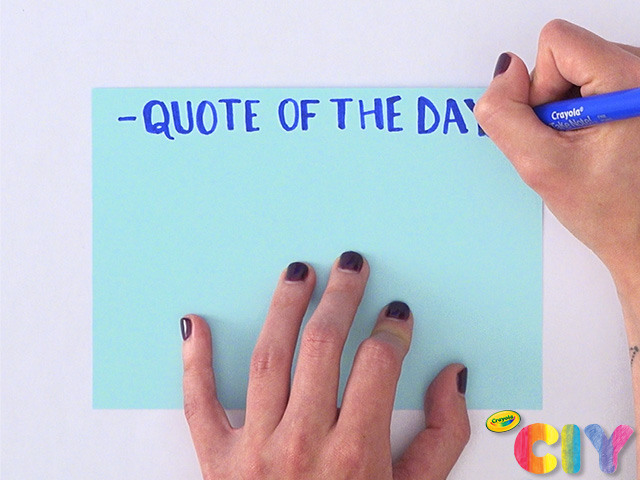 To create an inspirational quote frame: Use permanent marker and write "Quote of the Day" at the top of the cardstock.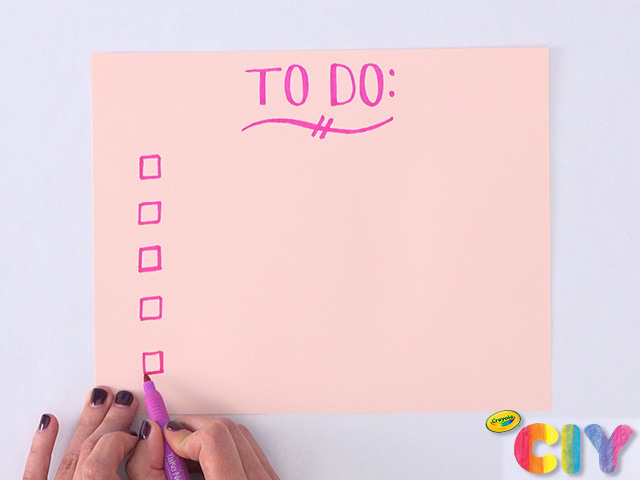 To create a checklist frame: Use permanent marker and write "To Do" at the top of the cardstock. Add check boxes down the left side margin.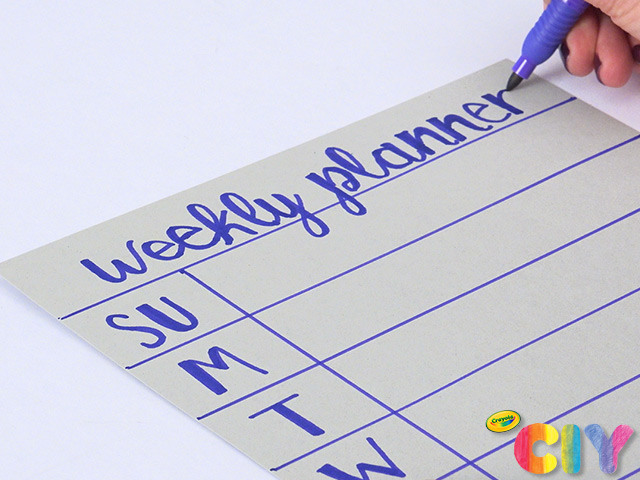 To create a weekly planner: Evenly space 8 rows down the length of the cardstock. Use permanent marker and write "Weekly Planner" in the top row. Create a column within the rows beneath to denote the day of the week.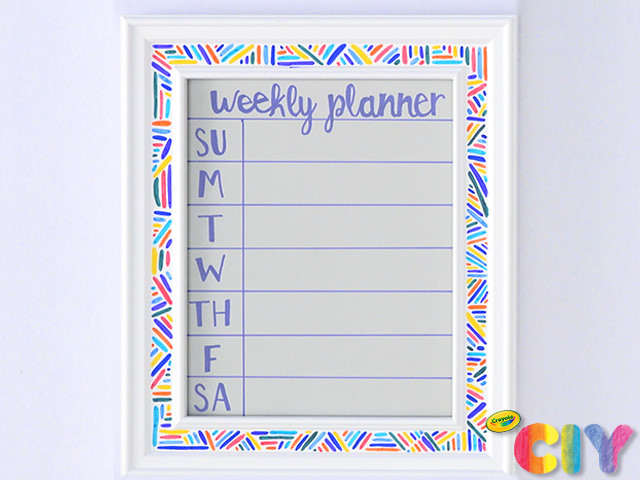 Replace glass, place cardstock in frame, and replace backing.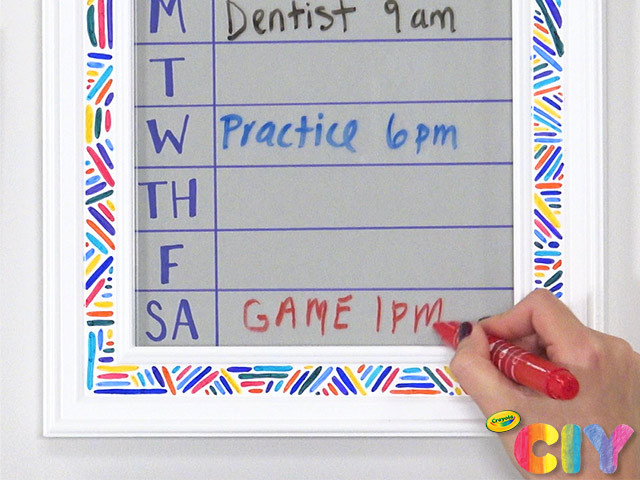 Use dry erase markers to write on frames.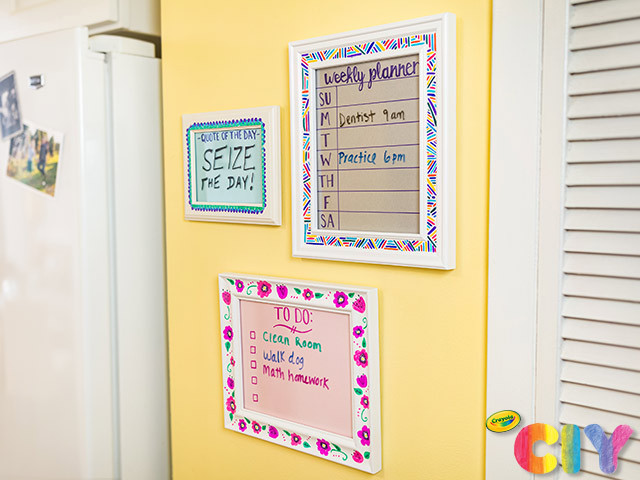 Display frames together on a wall to keep your command centre organized!