Supplies:
Crayola Crayons
Crayola Scissors
Crayola Watercolours
Pencil
Cardstock
Envelopes
CIY Staff Tips:
Steps: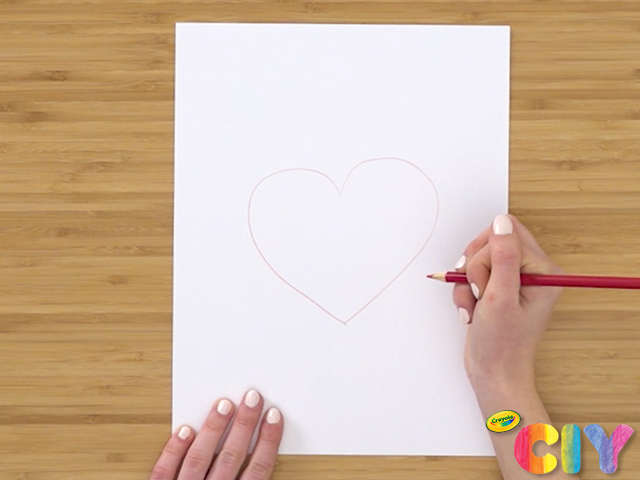 Lightly draw the outline of a heart with a pencil on cardstock.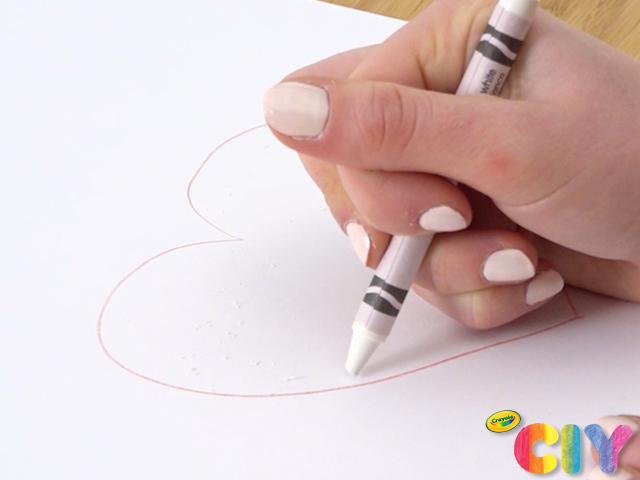 Use a white crayon to create your secret designs, messages, and names on the card.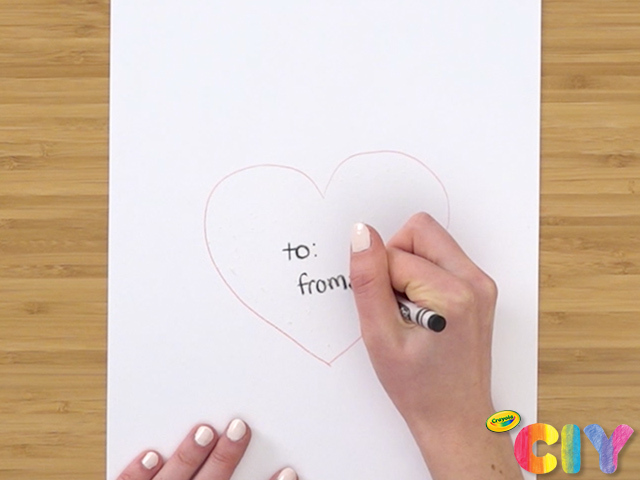 Use a black crayon to write "to" and "from" on the card.
Cut out the shape of the heart with scissors.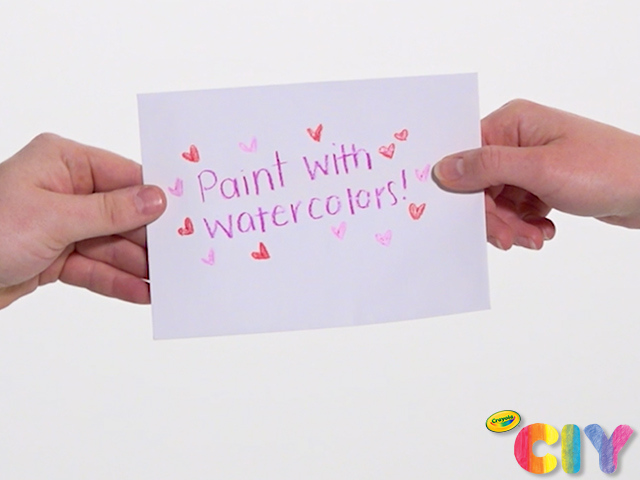 Place in an envelope and give to a friend, letting them know to use watercolours to reveal the secret. You can also give watercolour paint along with the card as a Valentine's Day gift.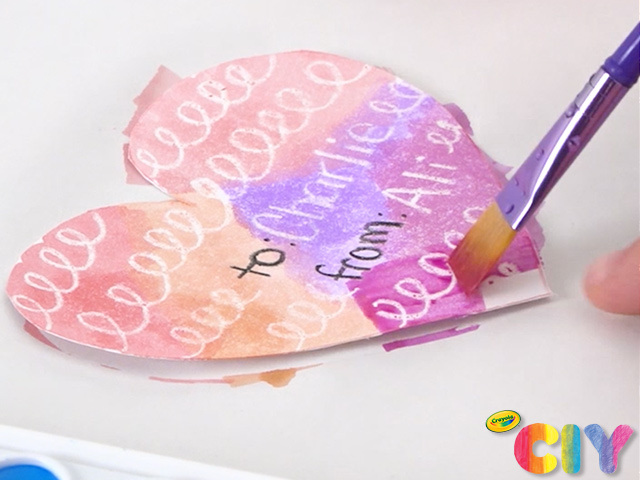 Use watercolours to paint over the card to reveal the secret Valentine designs and messages!