Supplies:
Crayola Construction Paper
Crayola Scissors
Crayola No-Run Washable School Glue
Crayola Metallic Markers
Crayola Free Construction Tools Colouring Page
Crayola Model Magic
Crayola Markers
Tissue Box
Pencil
CIY Staff Tips:
For more Father's Day gift ideas, check out our collection of Father's Day crafts.
Model Magic pieces that haven't dried will easily adhere to one another. For added strength, or to attach dried pieces of Model Magic together, use our No-Run Washable School Glue.
Steps: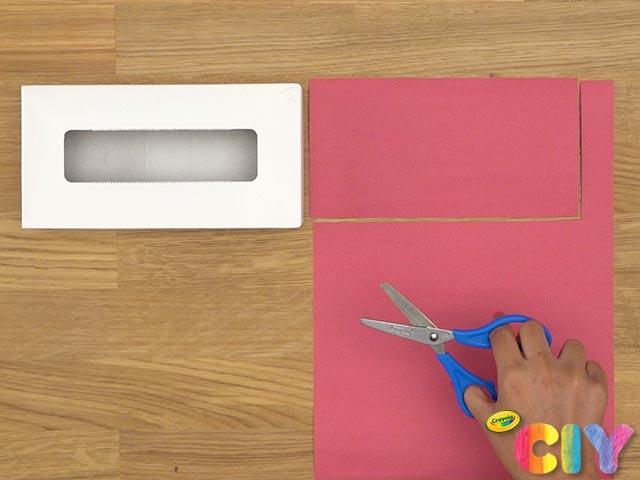 Trim and glue construction paper to sides and top of tissue box.
Write Father's Day message on construction paper with metallic markers. Cut out.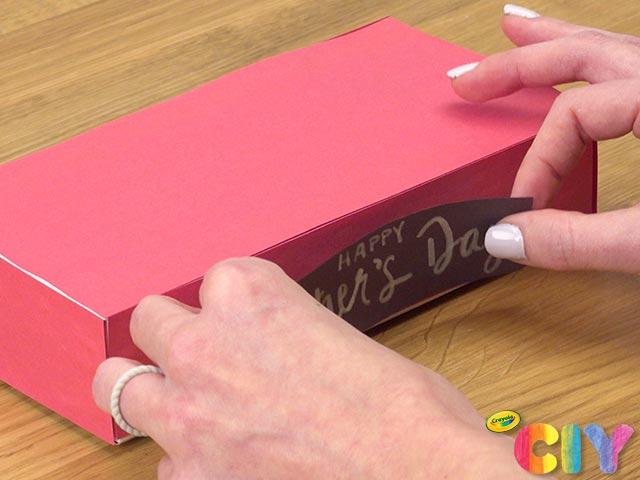 Glue Father's Day message to front of box.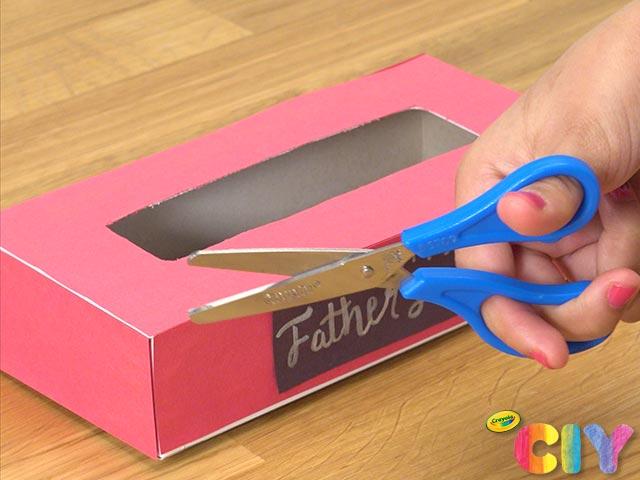 Cut hole in construction paper on top of box to create opening.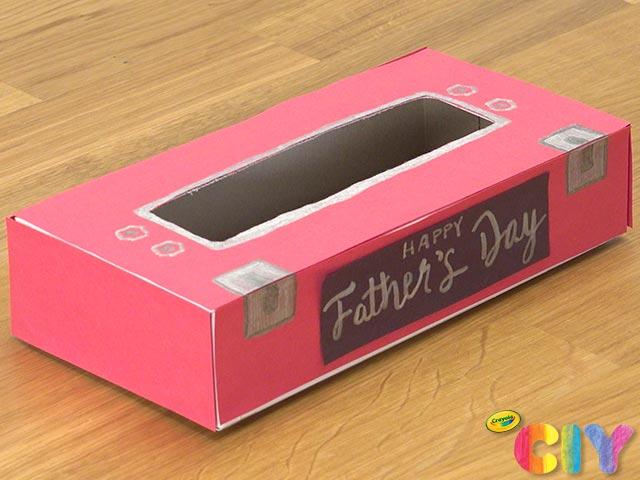 Add toolbox details to box with metallic markers.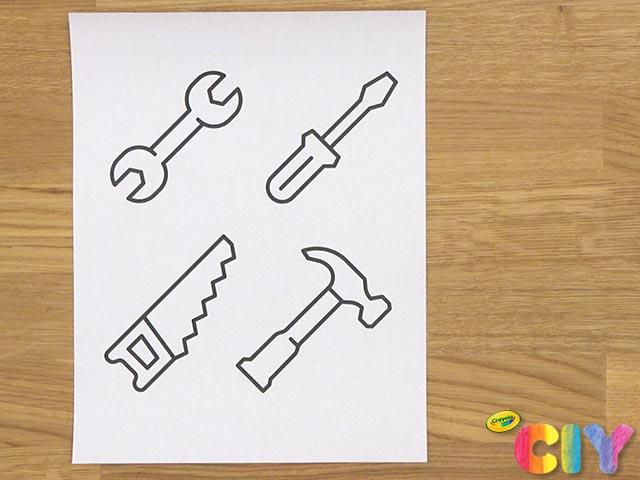 Print free colouring page from Crayola.ca.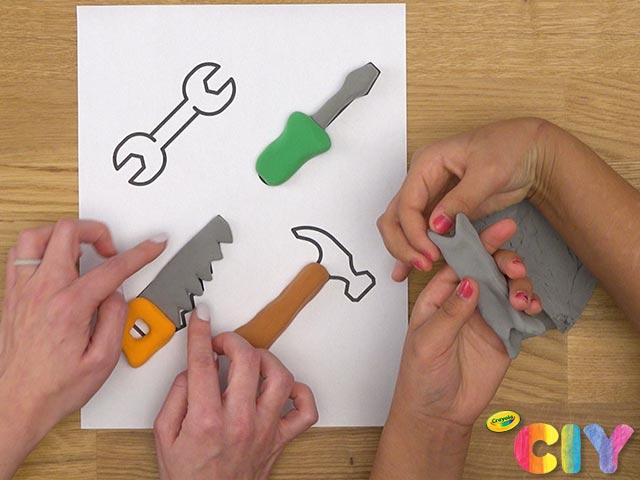 Use colouring page as template to shape Model Magic tools.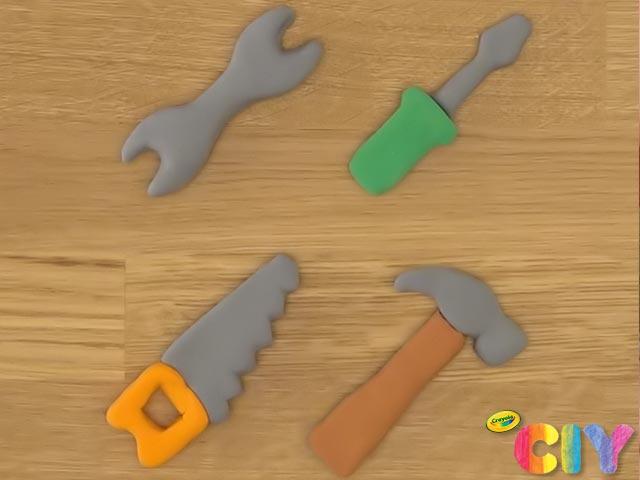 Remove tools from paper. Dry overnight.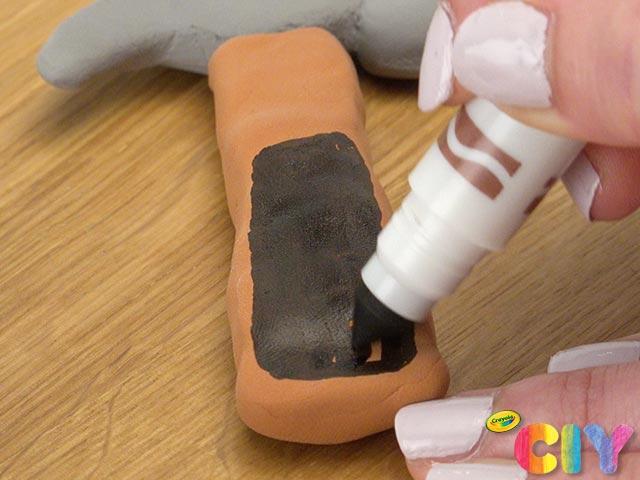 Add details to tools with markers.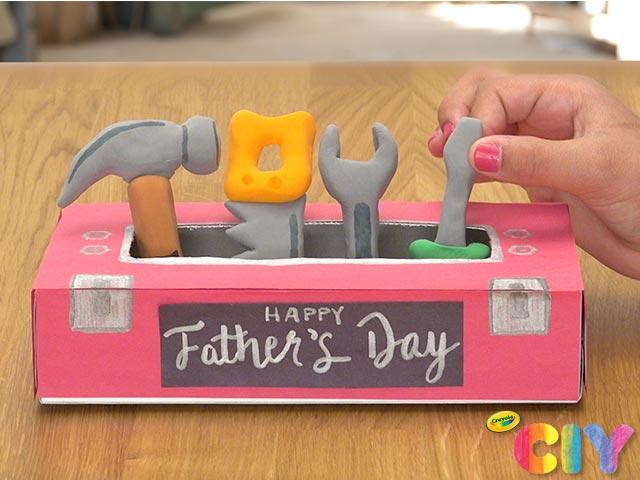 Place tools in toolbox and give as a homemade Father's Day gift!