Supplies:
Crayola Construction Paper
Crayola Scissors
Crayola Metallic Markers
Pencil
Crayola Glue Stick
Crayola Glitter Glue
CIY Staff Tips:
Steps: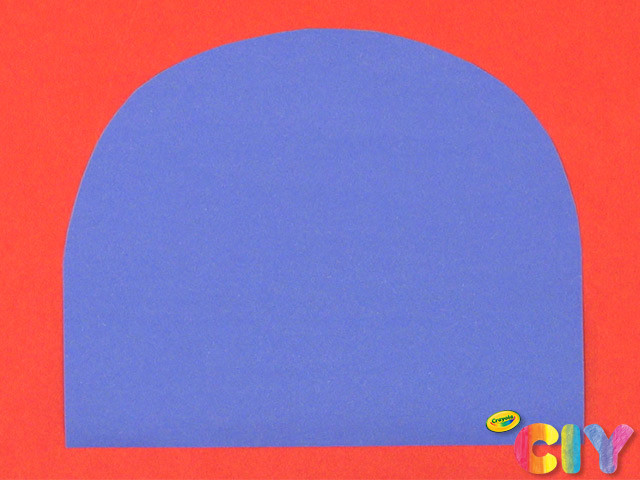 Sketch rounded arc across construction paper piece. Cut out.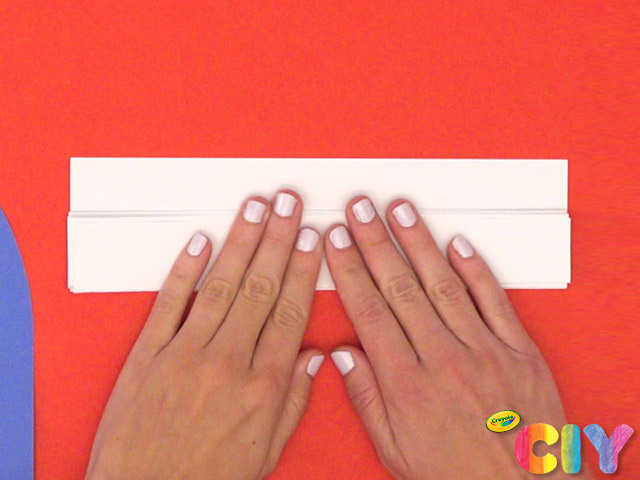 Accordion fold a piece of white construction paper in approximately 1" increments. Leave approximately 2" unfolded.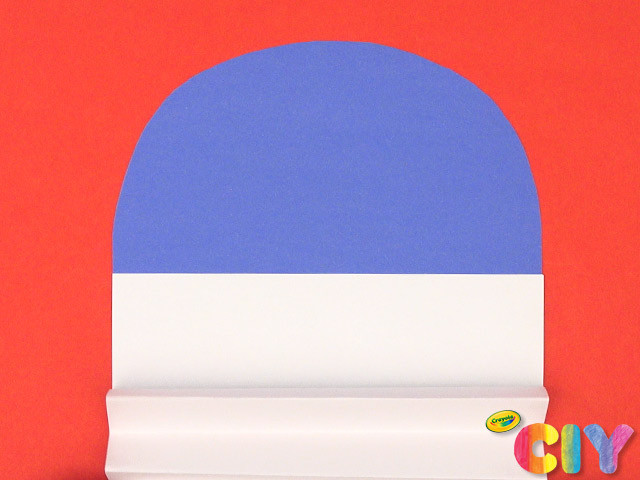 Glue unfolded white paper to bottom of rounded arc.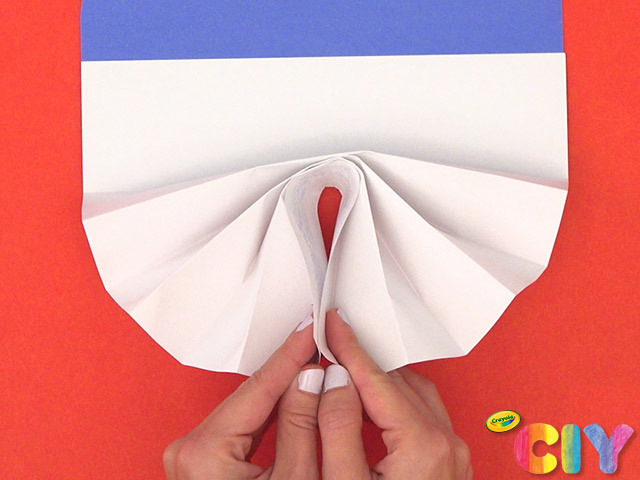 Refold white paper and add glue to top layer. Gently fan edges inward and attach white paper in the middle. Dry 15 minutes.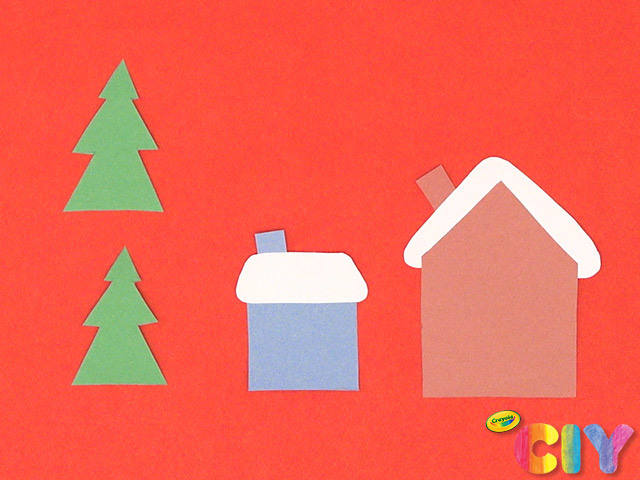 Sketch, cut, and glue together construction paper village elements such as trees and houses.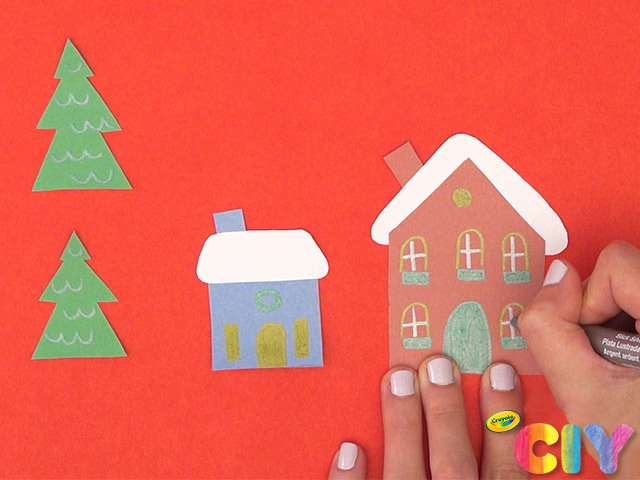 Add details to trees and houses with markers.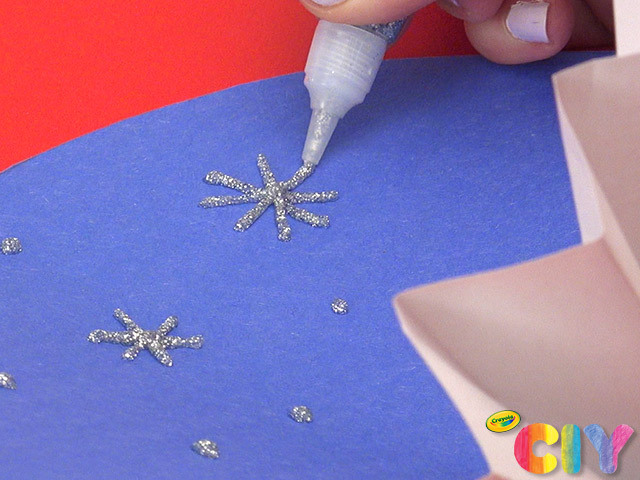 Add sparkly details to houses and background with glitter glue.
Glue elements to background. Let all glue steps dry 3–4 hours.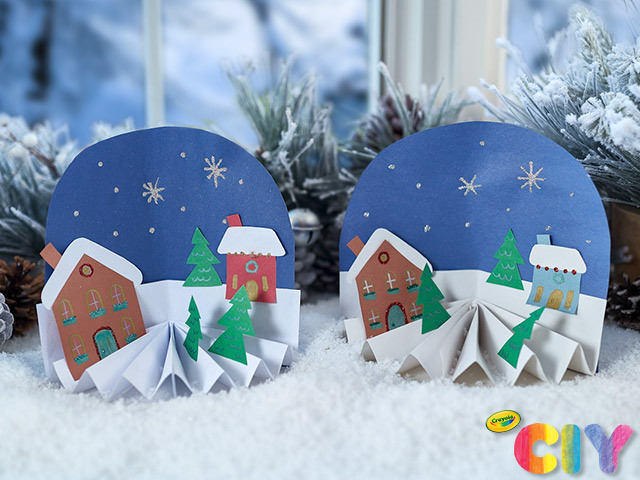 Display your wintry DIY decoration!