Supplies:
Crayola Watercolours
Disposable Cups
Craft Sticks
Cookie Cutter
Hole Punch
Warm Water
Crayola No-Run School Glue
Measuring Cups
Wax Paper
Straws
Ribbon
Cardboard
CIY Staff Tips:
Step 8 may be difficult for little hands. Ask an adult if you need help!
Steps: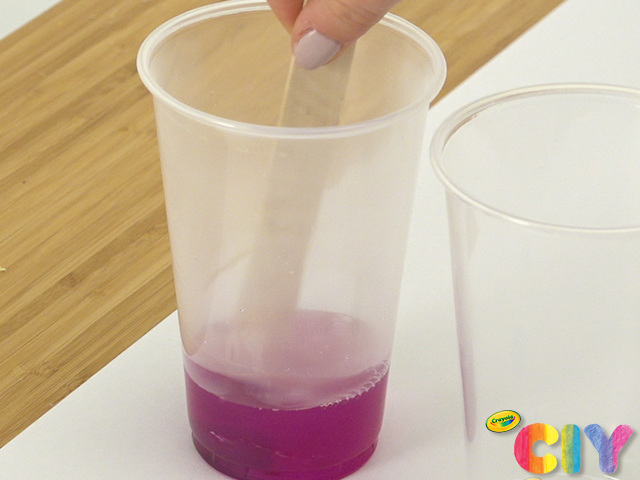 Dissolve watercolour tablets in disposable cups with a small amount of warm water, 1 tablet per cup. Stir with craft stick.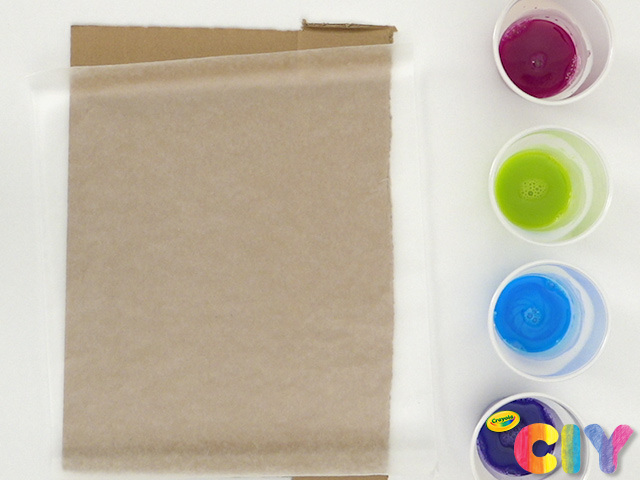 Put a piece of cardboard down with wax paper on top.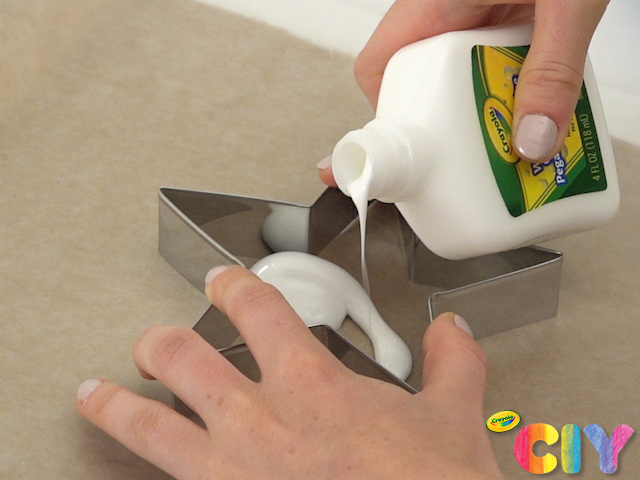 Place cookie cutter on wax paper and pour glue into cookie cutter.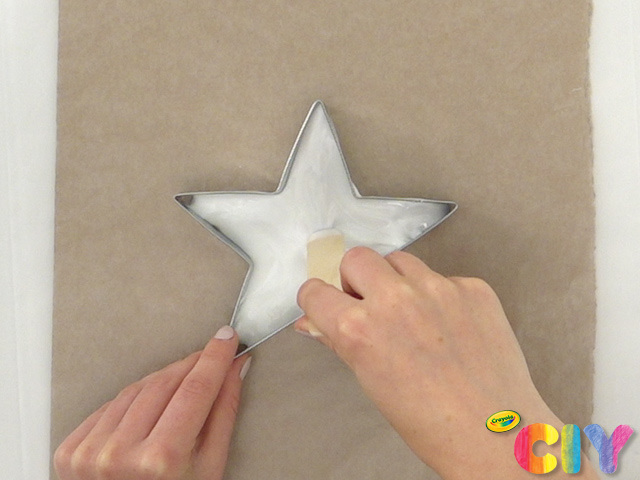 Spread glue with craft stick until glue is about 1/4" thick.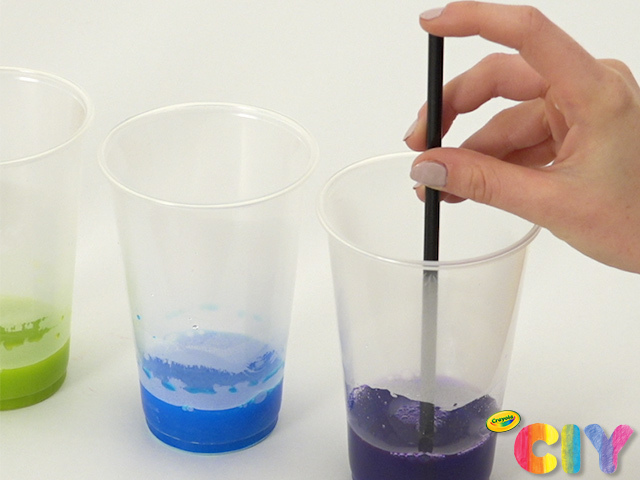 Use straw to pull up and drip a few drops of the dissolved watercolours into the glue.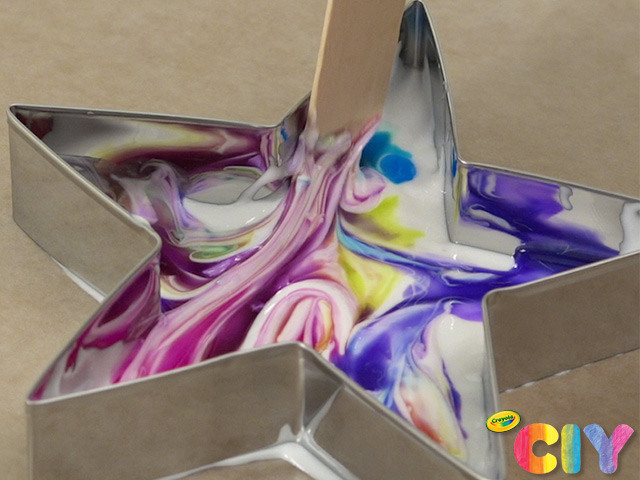 Mix with craft stick for marbled effect. Dry 1–2 days.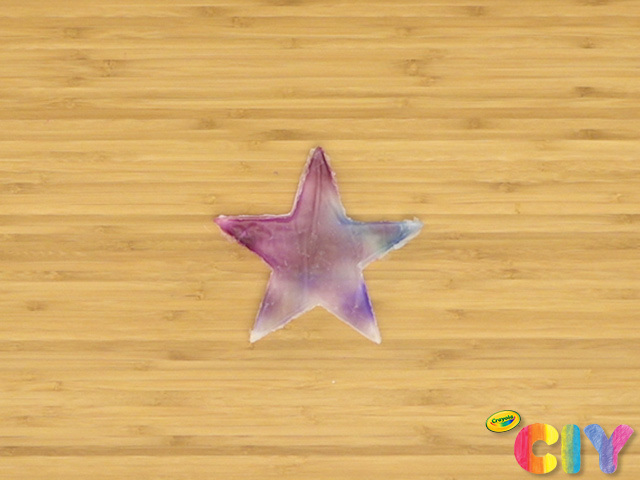 Remove excess wax paper. Carefully remove dried glue ornament from cookie cutter.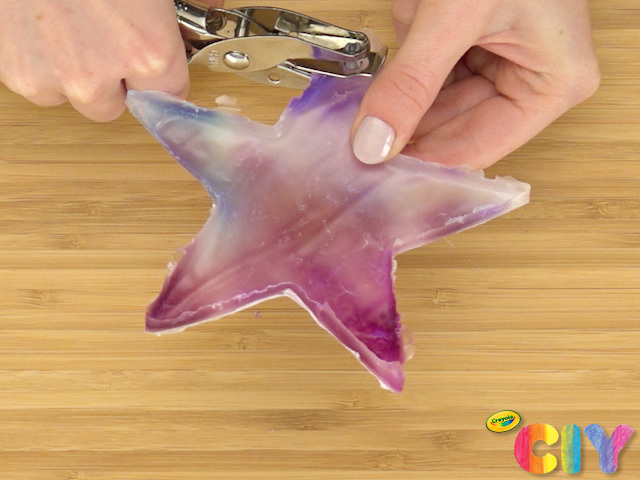 Use hole punch to create a hole close to the top of the ornament.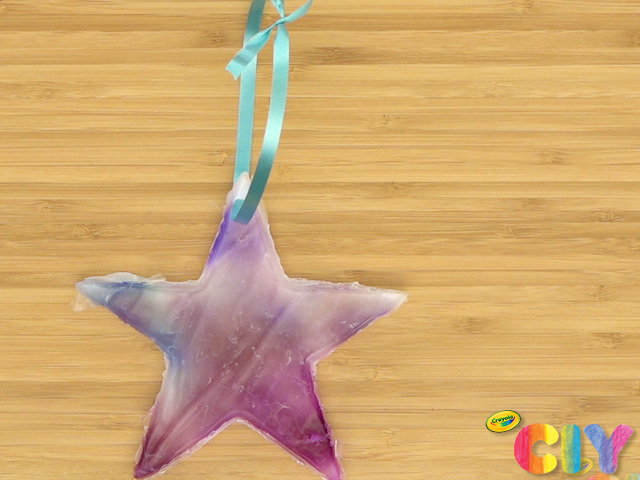 Loop a ribbon through the hole and tie.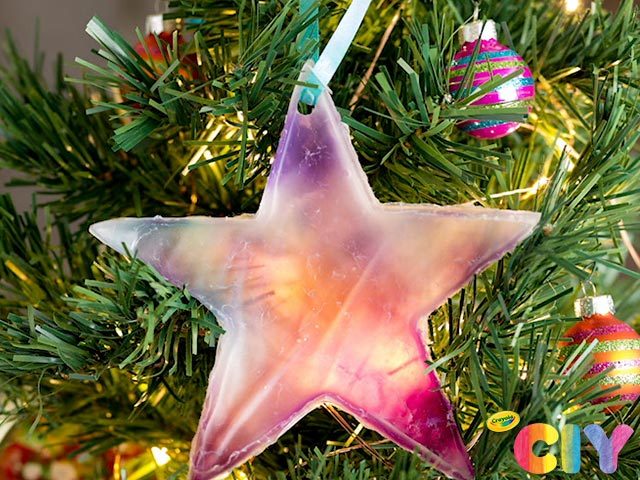 Hang ornament around the house or on your tree!
Occasion:

Christmas,

Holiday,

Winter,

Special Occasions

Age:
---
Related Crafts