Supplies:
Crayola No. 2 Pencil
Crayola Scissors
Crayola Washable Paint
Crayola Paint Brushes
Crayola Take Note Permanent Markers
Crayola No-Run Washable School Glue
Crayola Glitter Glue
Crayola Metallic Markers
Paper Plates
Craft Stick
CIY Staff Tips:
Little hands may need help cutting out the paper plate landscape scene.
If you don't have a craft stick at home, substitute an upcycled popsicle stick instead.
Create more stick puppets to fly through your scene, like a bat, witch, or zombie!
Steps: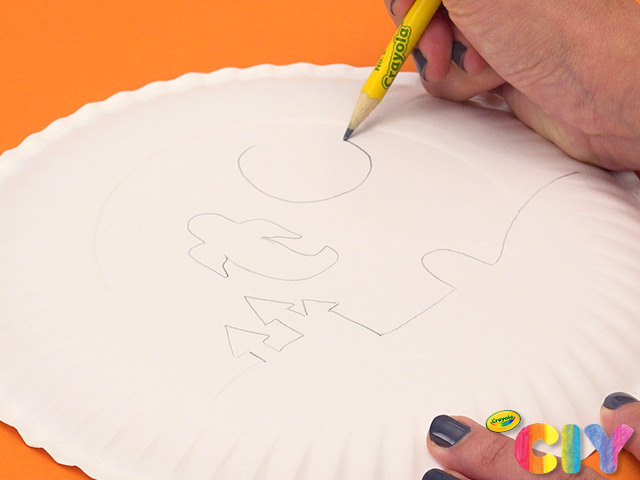 Turn plate upside-down. Sketch landscape scene, ghost, and moon.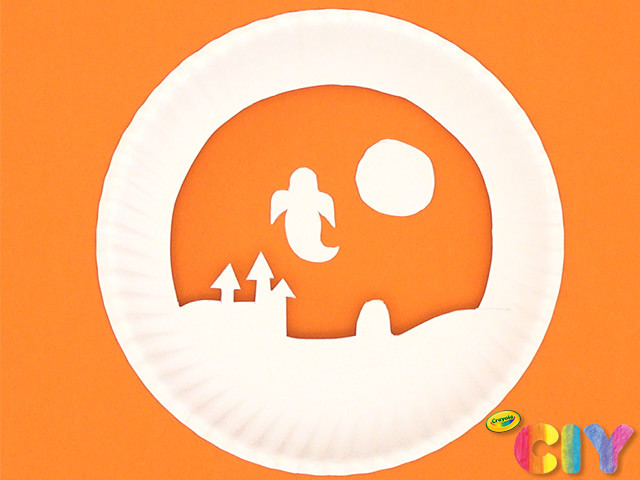 Cut out ghost and moon completely. Cut out landscape, keeping rim of plate intact.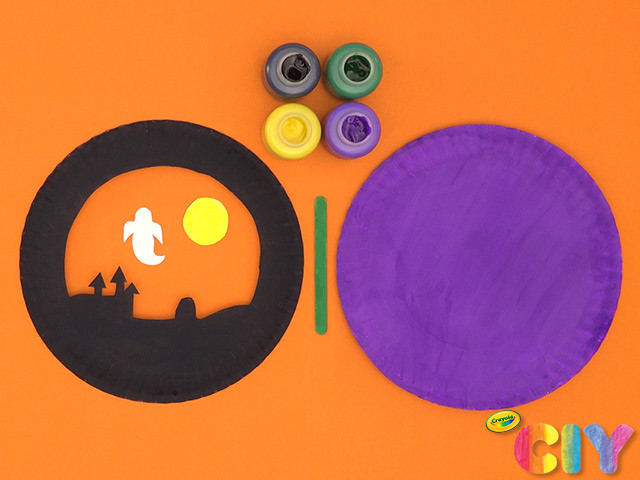 Paint upside-down plate, moon, a craft stick, and right-side-up plate. Dry 1–2 hours. Add second coat. Dry 1–2 hours.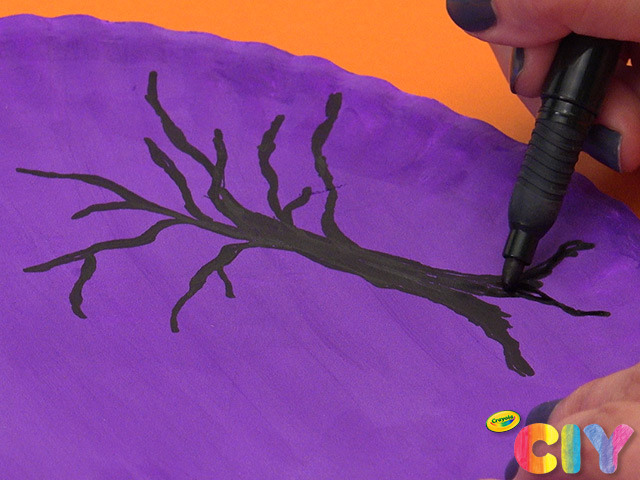 Draw spooky background elements on right-side-up plate with permanent marker.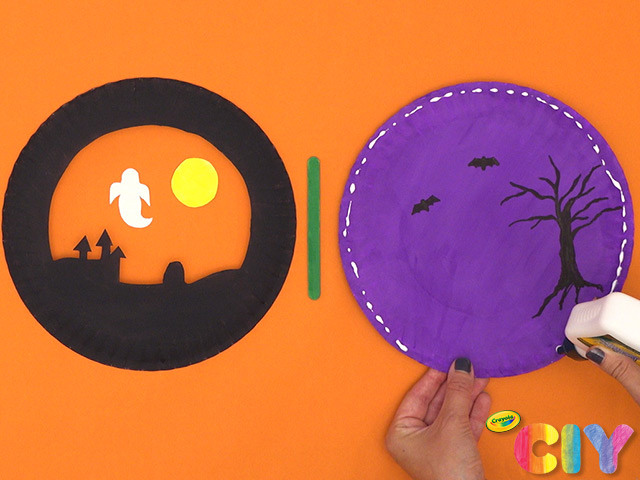 Glue rim of right-side-up plate, leaving 3–4" unglued at bottom of plate. Press upside-down plate on top to secure.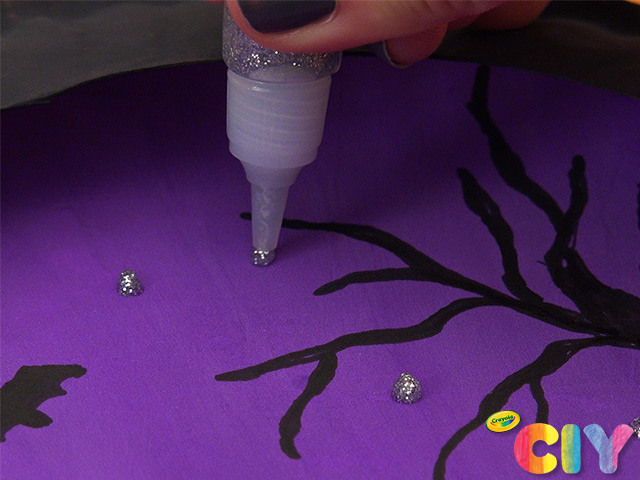 Add glitter glue stars to background. Let all glue steps dry 3–4 hours.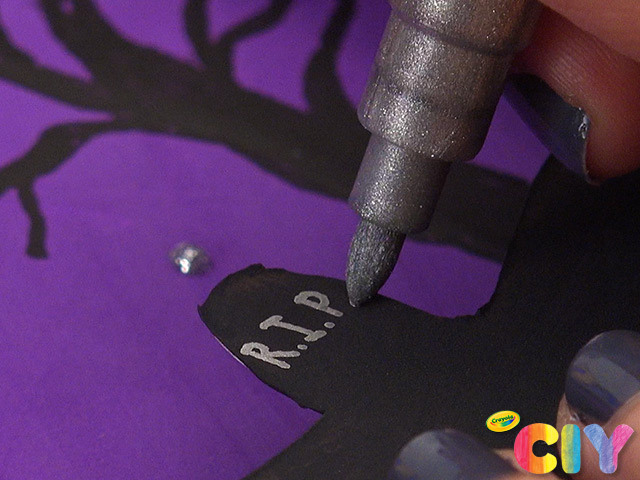 Draw details on landscape with metallic markers.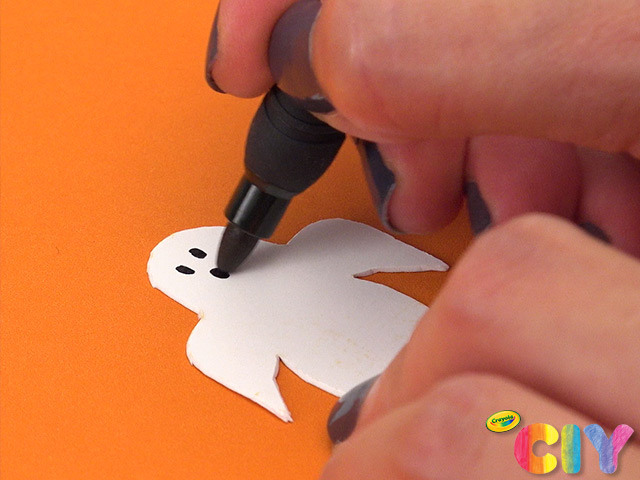 Draw face on ghost with permanent marker.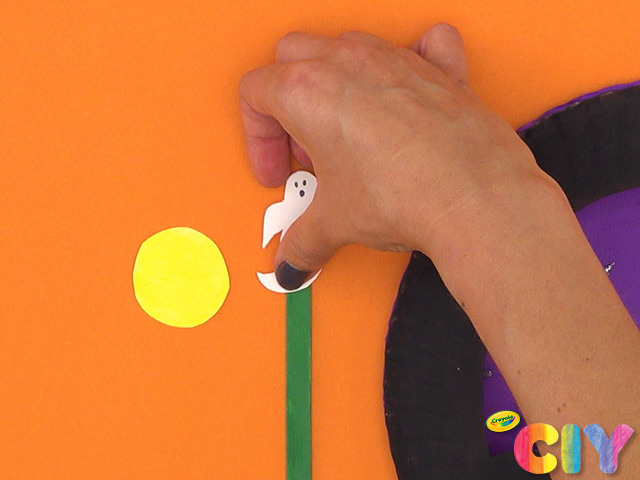 Glue ghost to craft stick.
Glue moon to top plate. Let all glue steps dry 1–2 hours.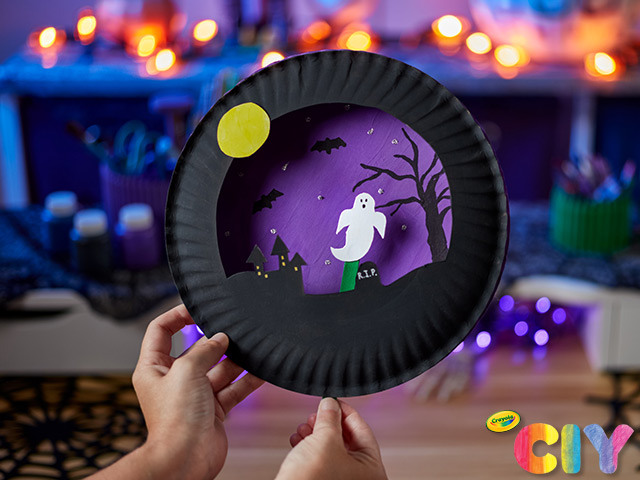 Gently pull apart unglued section of plates. Place craft stick inside and move around to watch your ghost fly through the sky!