Supplies:
Crayola Construction Paper
Crayola No-Run School Glue
Crayola Markers
Crayola Scissors
Cardstock
Pencil
CIY Staff Tips:
Steps: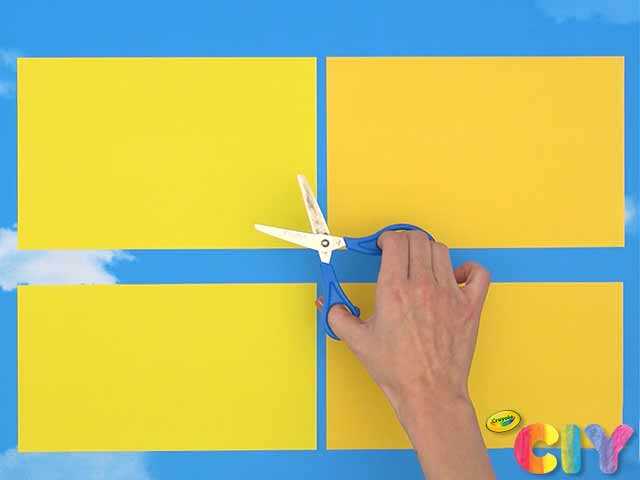 Cut a yellow shade of cardstock into 2 pieces measuring approximately 7"H x 9"W and 5"H x 9"W. Repeat with second sheet of cardstock.
Flip cardstock over and begin to roll. Add glue to edge of paper and finish rolling to secure. Repeat with all cardstock pieces.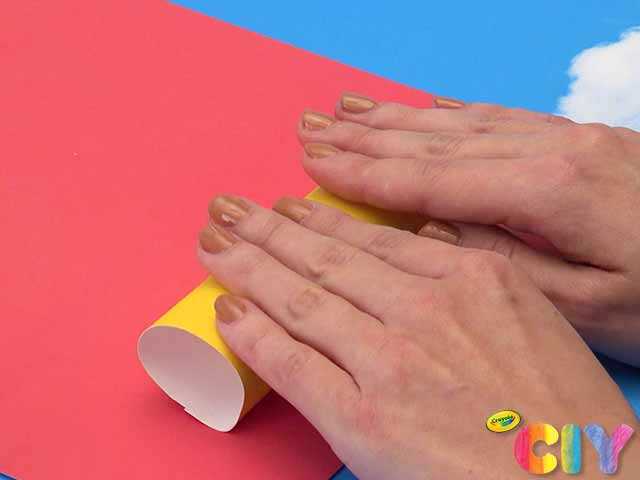 Position full sheet of cardstock vertically and cardstock tubes horizontally. To create beehive, glue tubes next to each other on sheet; place longer tubes in middle and shorter tubes on top and bottom.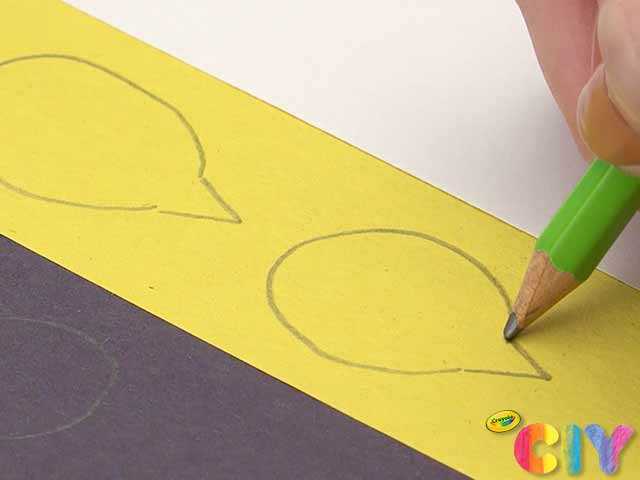 Sketch and cut out construction paper leaves, beehive entrance, and bees.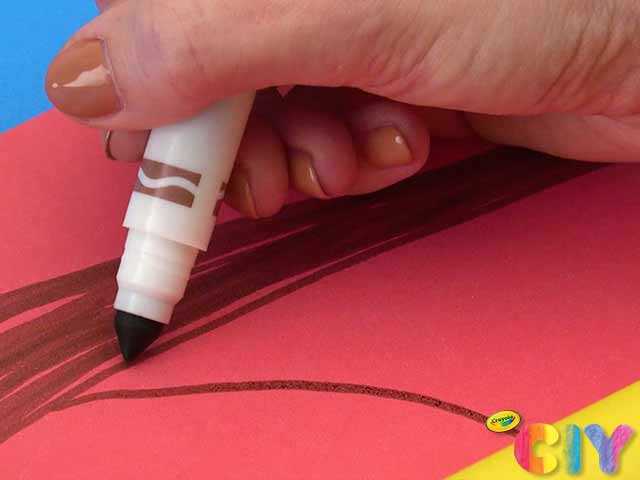 Draw beehive branch on cardstock with markers.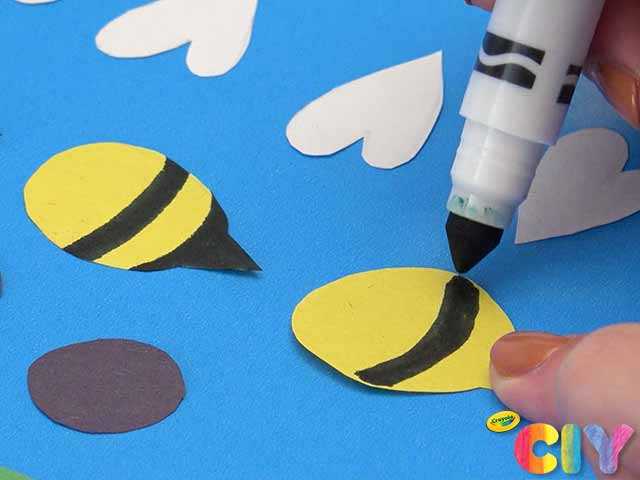 Add stripes to bee bodies with markers.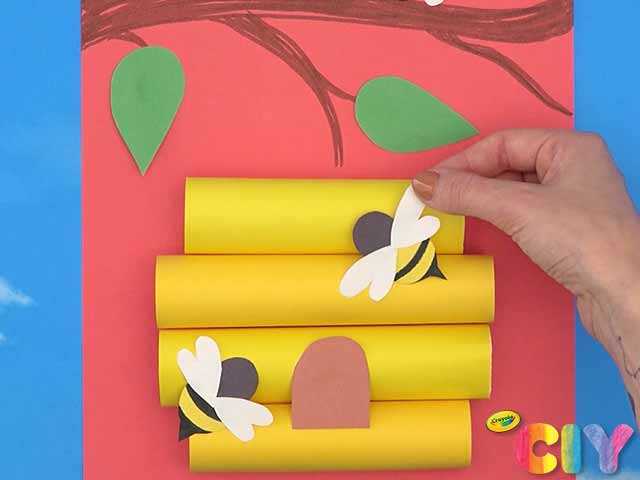 Glue beehive entrance, leaves, and bees to cardstock.
Display this un-bee-lievable piece of art!