Supplies:
Crayola Washable Paint
Crayola Paint Brush
Crayola Model Magic
Crayola No-Run Washable School Glue
Crayola Take Note Permanent Markers
Faux Pumpkin
Disposable Plate
Faux or Real Leaves
Hot Glue Gun
CIY Staff Tips:
To create an ombre effect on the pumpkin, mix varying shades of paint by adding more white to your chosen paint color.
This craft includes the use of a hot glue gun. Adult assistance required.
Have leftover pumpkins from Halloween? This project can be completed with both real or faux pumpkins.
Can be an indoor or outdoor decoration–just bring inside if inclement weather strikes!
Model Magic that is fresh from the pack will stick to itself. Dried pieces can be glued together.
Want more Turkey Day crafts? Find other Thanksgiving craft ideas, including Thanksgiving table decoration inspiration.
Keep the good times gobbling with free Thanksgiving coloring pages!
Steps: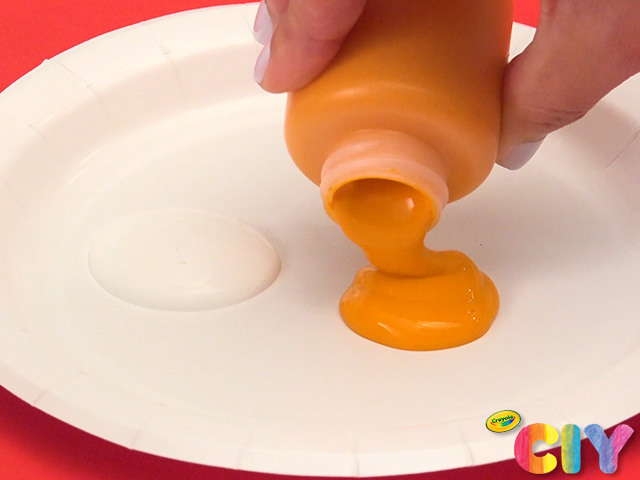 Pour paint colours of your choice onto disposable plate.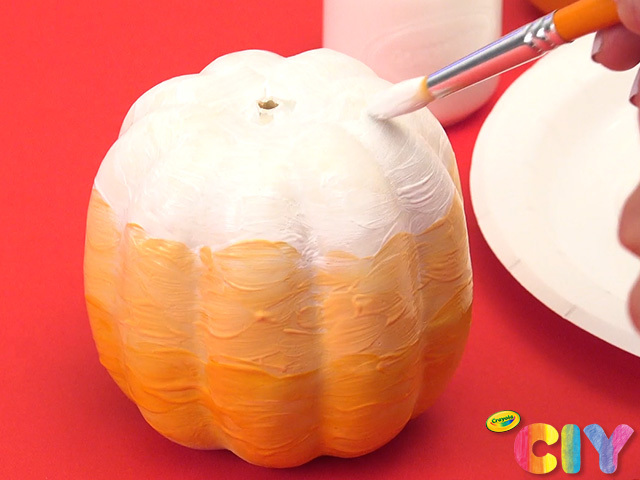 Cover pumpkin with paint. Dry 1–2 hours.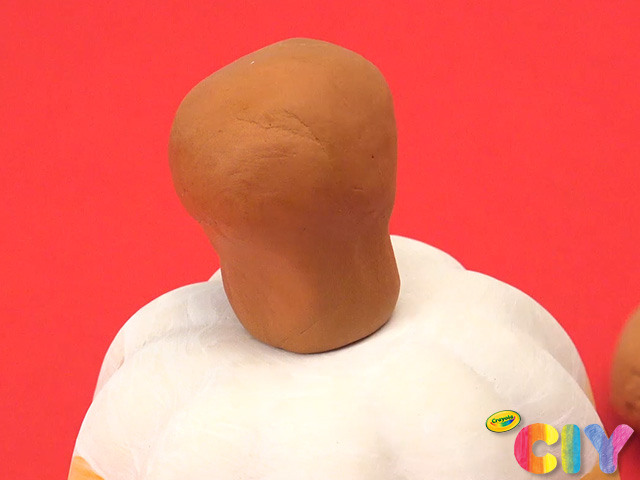 Shape Model Magic turkey head. Place on top of pumpkin.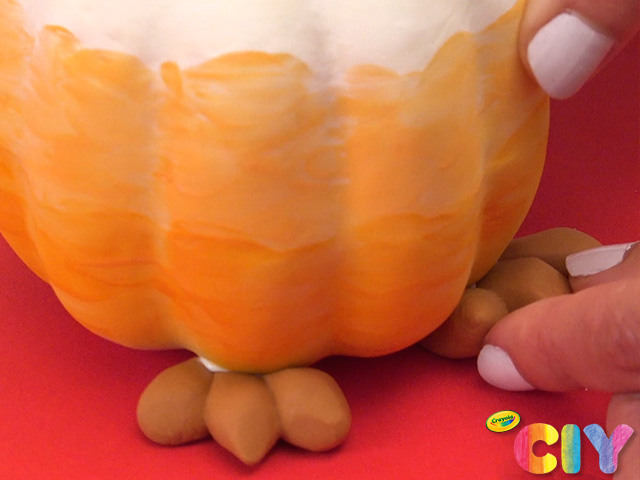 Shape Model Magic turkey feet. Glue to bottom of pumpkin.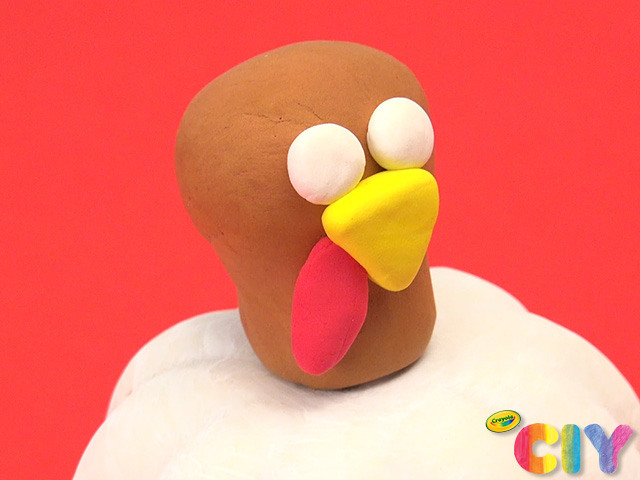 Attach Model Magic eyes, beak, and wattle to turkey head. Let all glue and Model Magic steps dry overnight.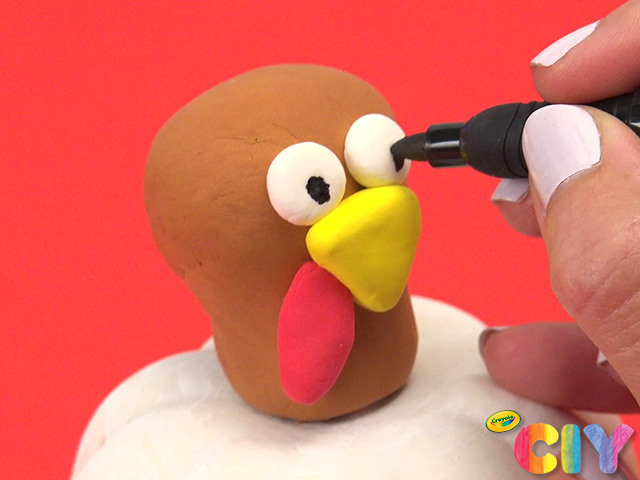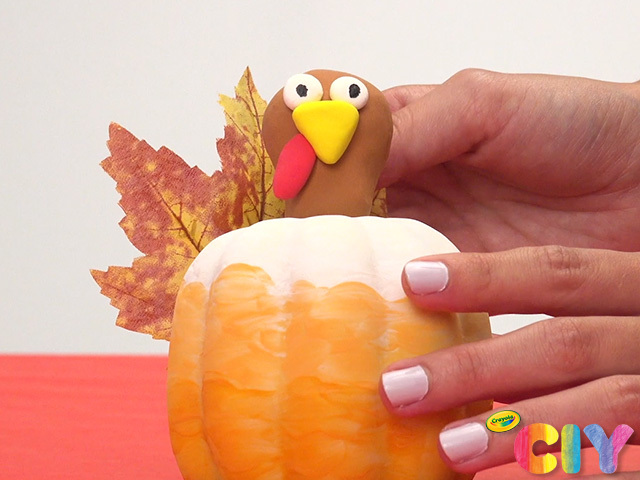 With the help of an adult, hot glue leaves to back of pumpkin to create feathers. Let set 5–10 minutes.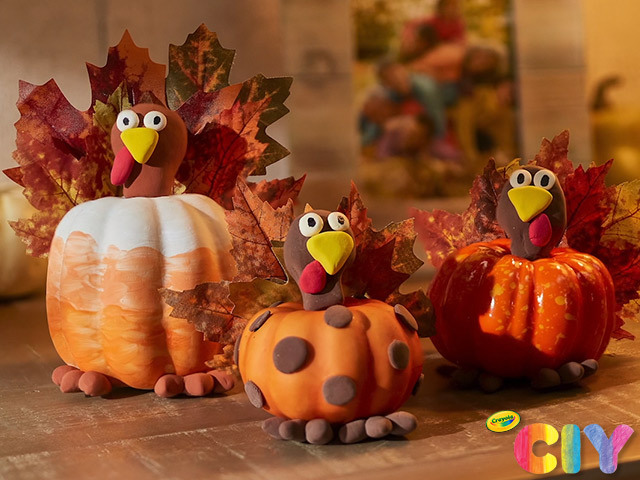 Add to your Thanksgiving table-scape or display in or around your house!