Supplies:
Crayola Fabric Markers
Crayola Paint Brush
Crayola Acrylic Paint
Cardboard
Scissors
T-Shirt
Sponge
Disposable Plate
CIY Staff Tips:
In step 9, ensure paint is completely dry before adding marker details.
Steps: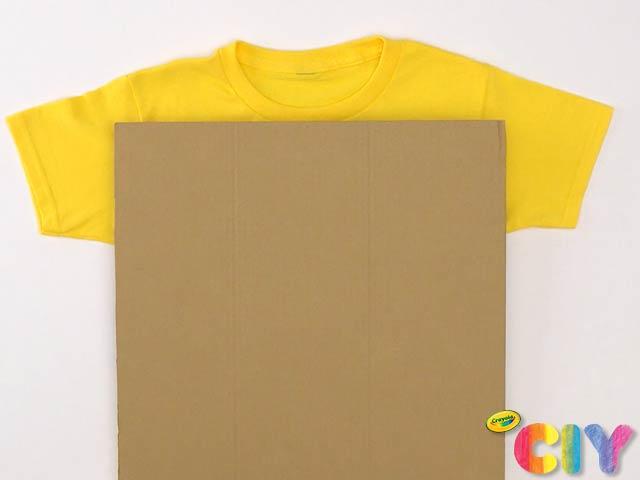 Place cardboard piece inside t-shirt to protect back of shirt and surface.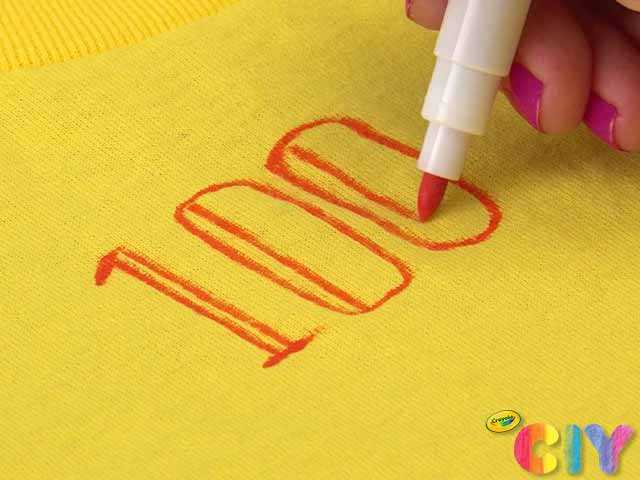 Write 100th day celebration message on shirt with markers.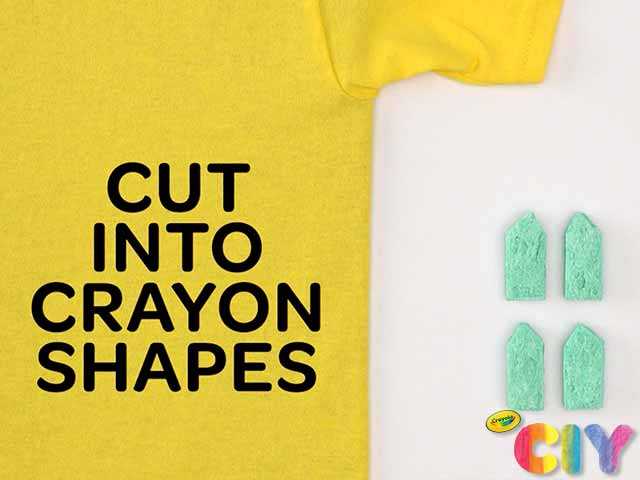 Ask an adult to help cut sponge into small crayon shapes.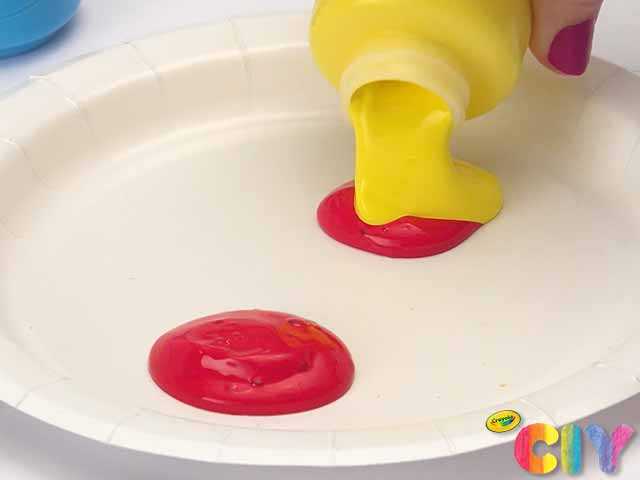 Pour paint onto disposable plate.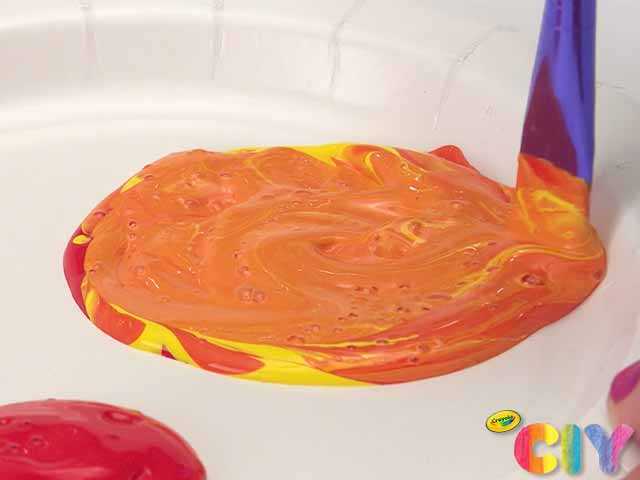 Mix multiple colours with paint brush to create desired shade.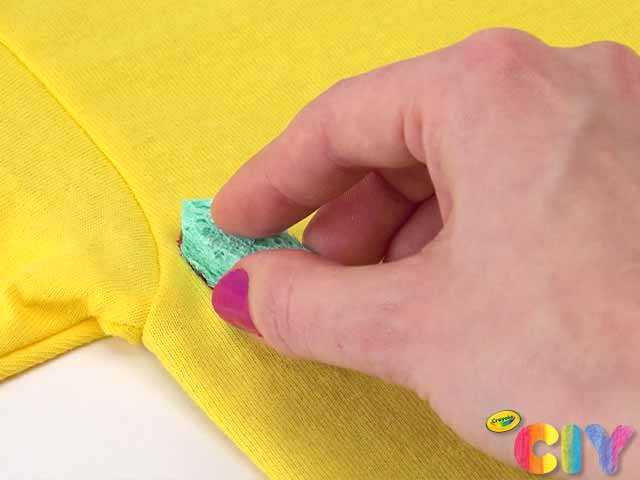 Lightly dab sponge into paint. Firmly stamp sponge on shirt.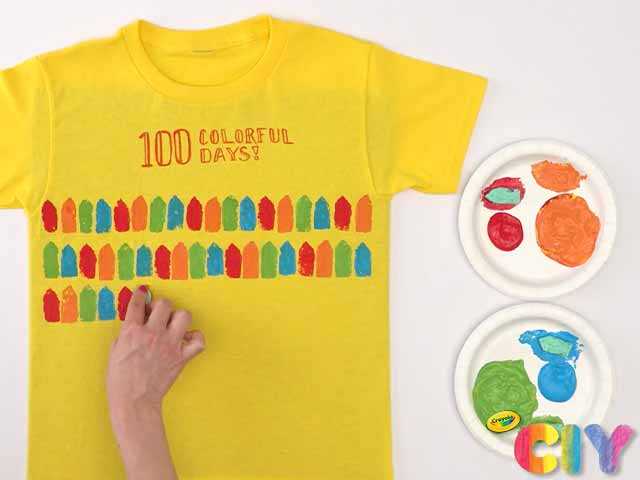 Repeat step 6 until there are 100 crayons stamped on shirt.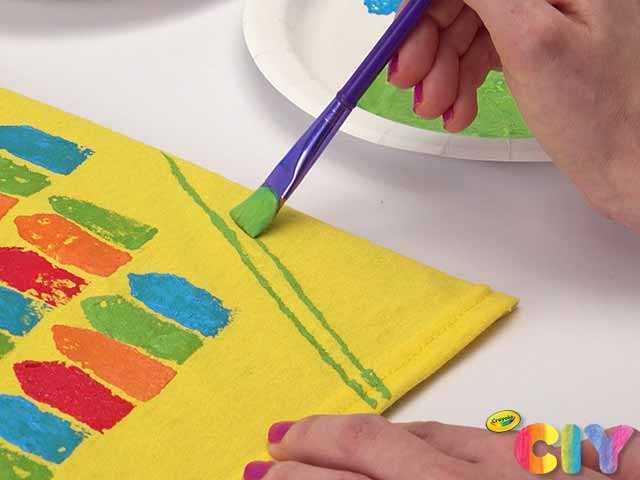 Paint Chevron Design on shirt to create Crayola Crayon box. Dry 1–2 hours.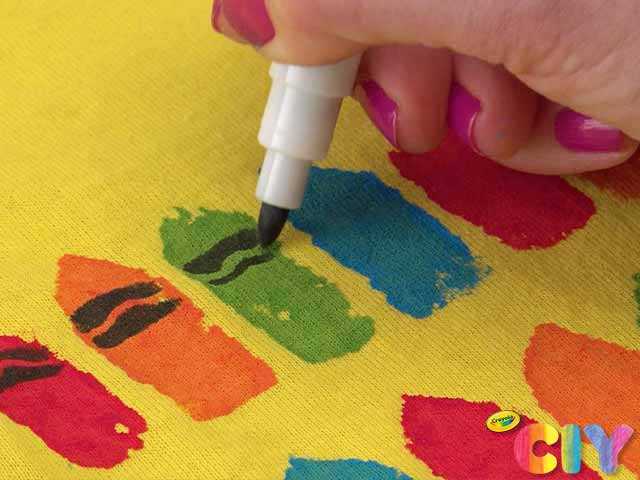 Add Serpentine Design to Crayola Crayons with markers.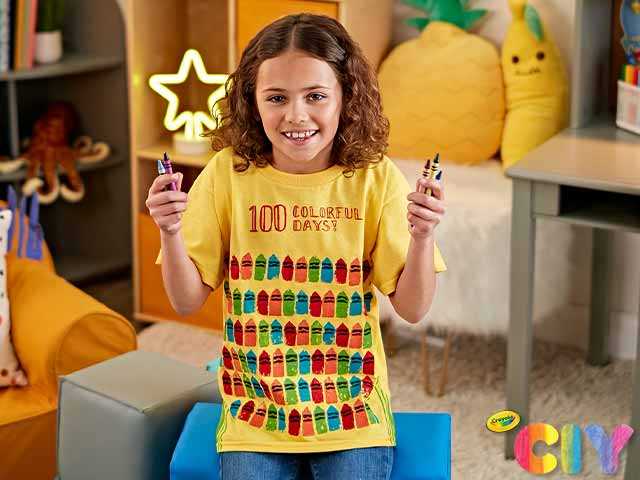 Wear your custom shirt to celebrate the 100th day of school!