Supplies:
Crayola Watercolours
Crayola Construction Paper
Crayola Markers
Crayola Glue Stick
Crayola Paint Brush
Crayola Scissors
Crayola Glitter Glue
Disposable Cup
Pencil
Gift Bag
Water
CIY Staff Tips:
When painting the back of the bag, carefully flip down bottom flap of bag to ensure full coverage.
For this DIY craft, we recommend covering surfaces and protecting clothing.
Steps: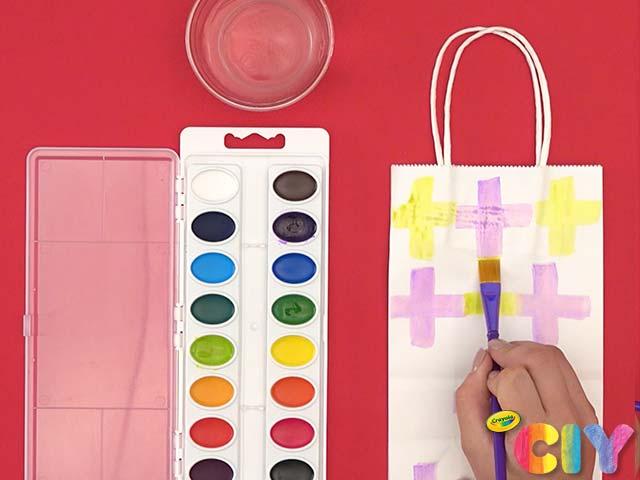 Paint watercolour design on front of gift bag. Let dry 1 hour and flip. Paint back of gift bag.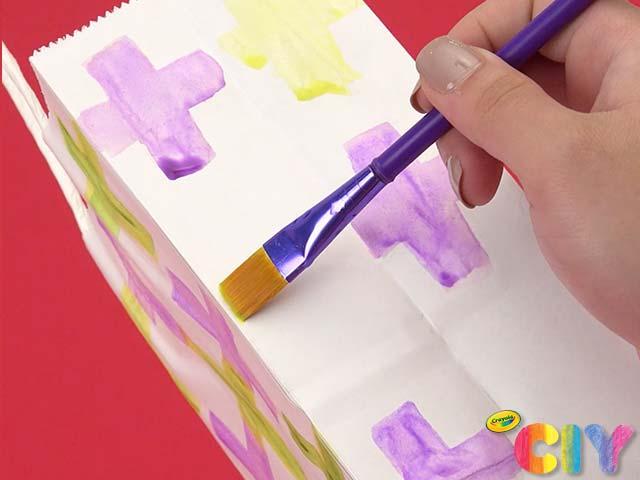 Gently open bag and paint designs on both sides of bag. Stand bag up and let dry 1–2 hours.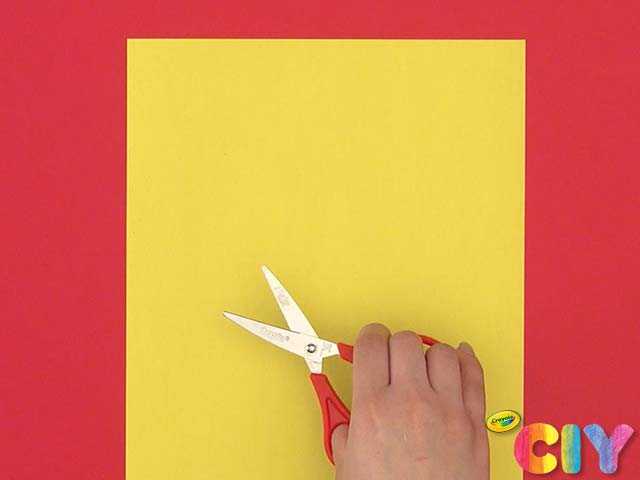 Cut out construction paper circle to create emoji face.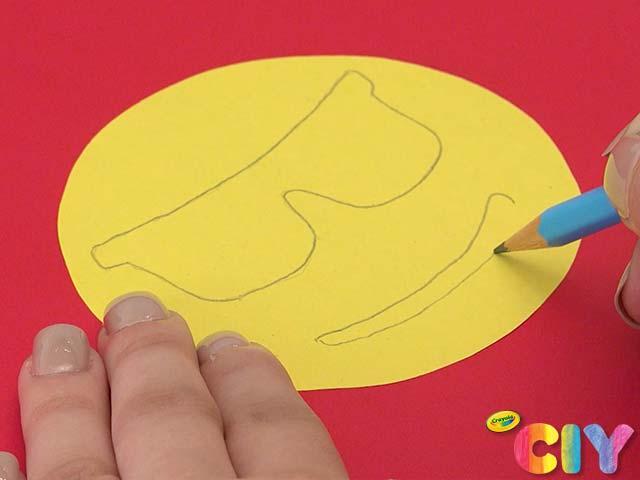 Sketch emoji facial features with pencil.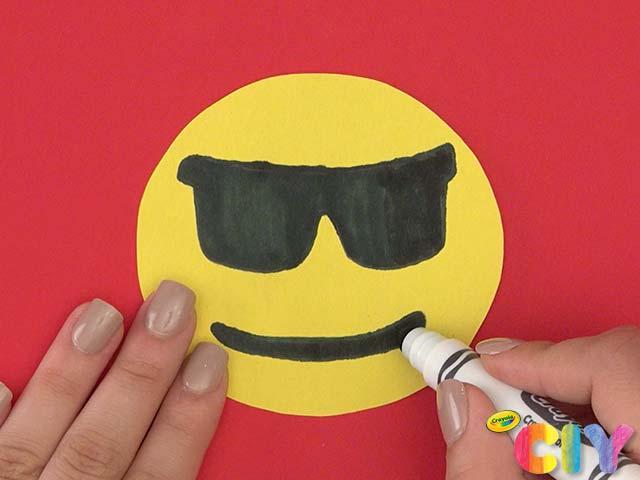 Colour in facial features with markers.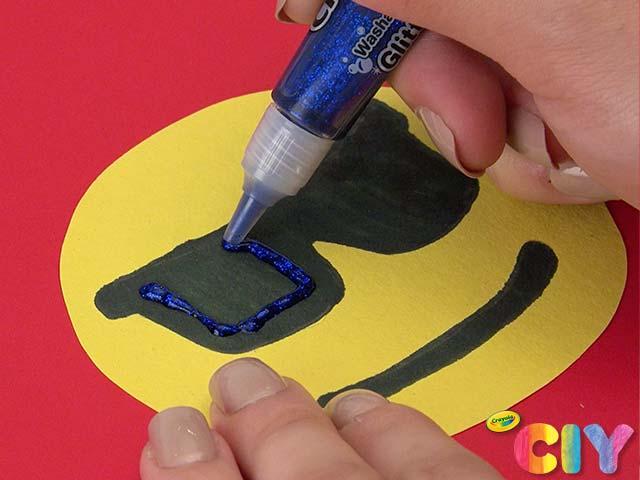 Add sparkly details to face with glitter glue. Thin glitter glue with paint brush if needed. Dry 3–4 hours.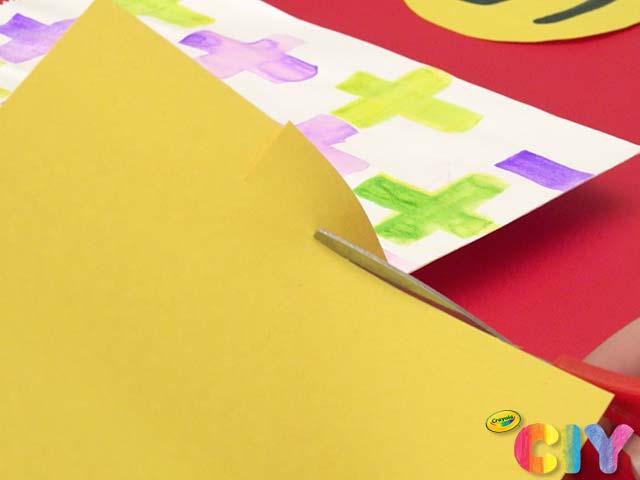 Cut construction paper strip approximately 5"H x 1"W.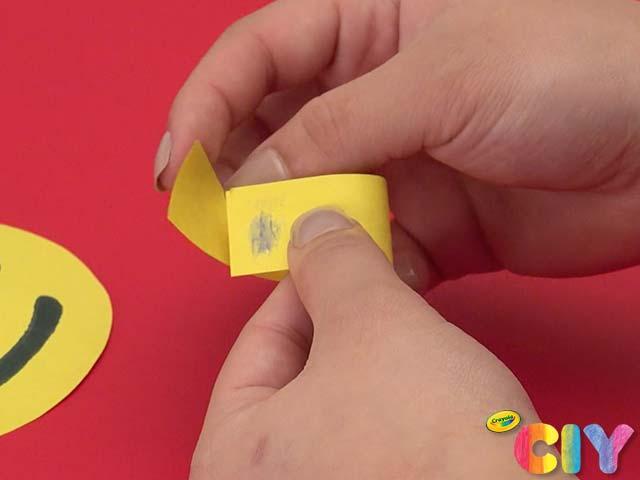 Roll strip to create loop and glue to secure.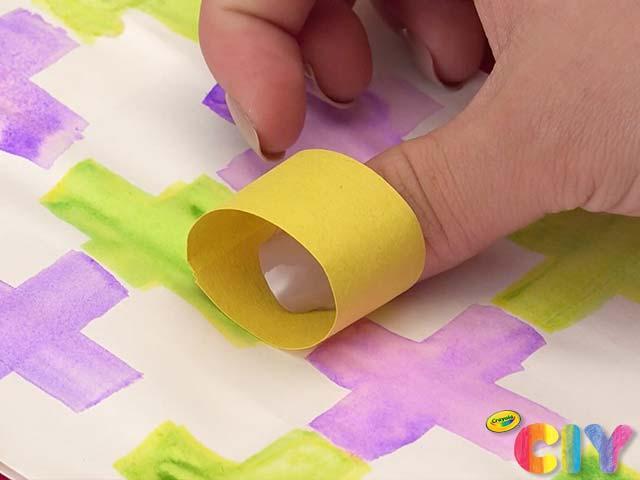 Position loop vertically and glue to middle of bag.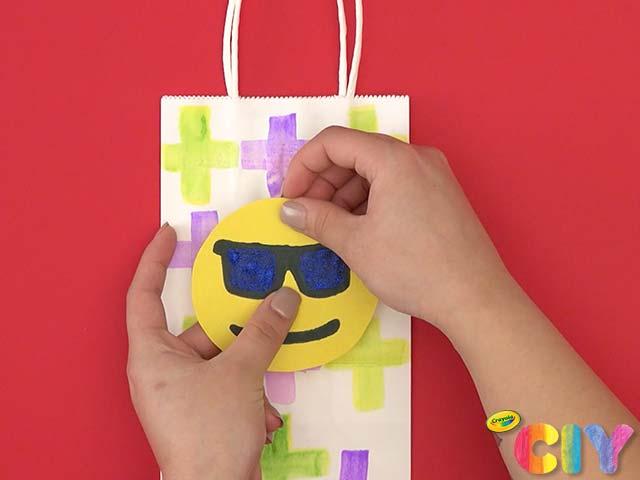 Glue emoji face to loop to create 3D effect. Dry 15 minutes.