Supplies:
Crayola Washable Paint
Crayola Construction Paper
Crayola Scissors
Crayola Model Magic
Crayola Paint Brush
Crayola Washable Glue
Craft Knife
Pencil
Plastic Cup
Battery-Operated Tea Lights
CIY Staff Tips:
This project uses a craft knife. Adult assistance required.
Steps: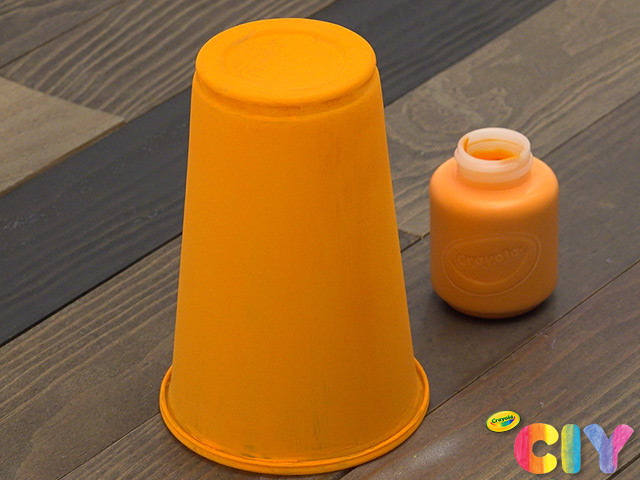 Flip cup upside-down. Cover with orange paint. Dry 1–2 hours. Add second coat. Dry 1–2 hours.
Sketch and cut out construction paper jack-o-lantern eyes and mouth.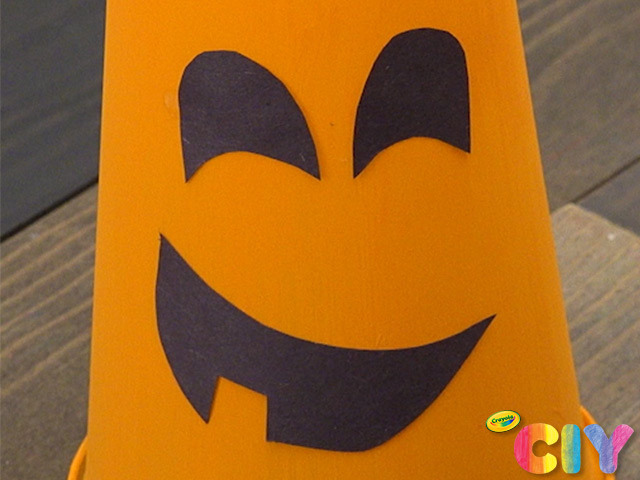 Glue eyes and mouth to front of cup.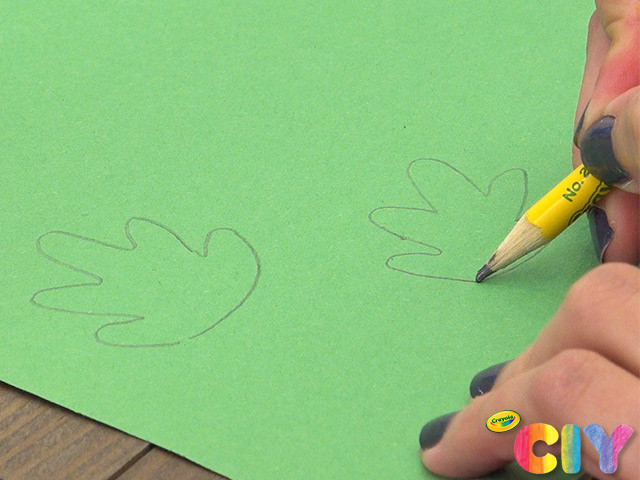 Sketch and cut out construction paper leaves and vines.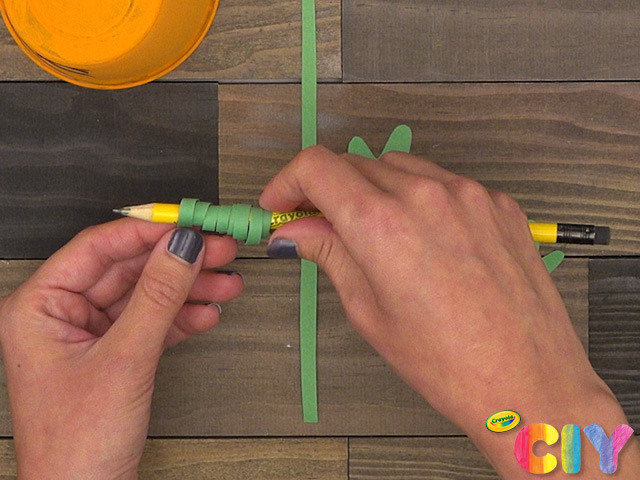 Wrap vines tightly around pencil. Gently unwrap to create a curl.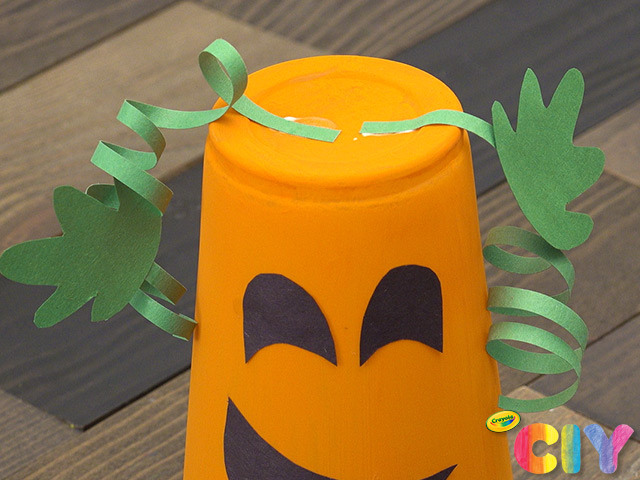 Glue vines to top of cup. Glue leaves to vines.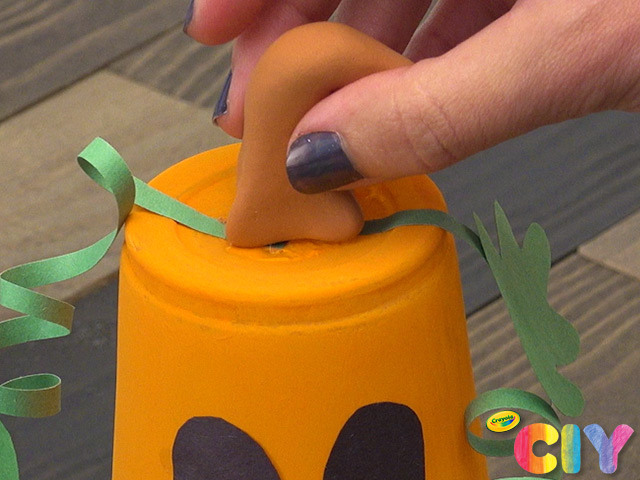 Mold Model Magic stem. Glue to top of cup. Let all glue and Model Magic steps dry overnight.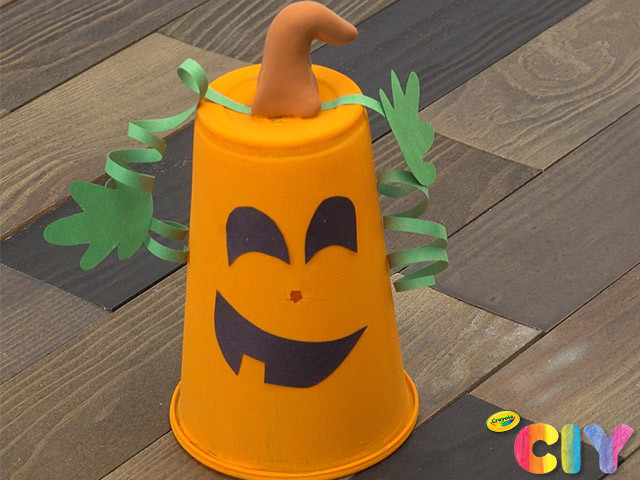 Have an adult cut a small nose hole with craft knife.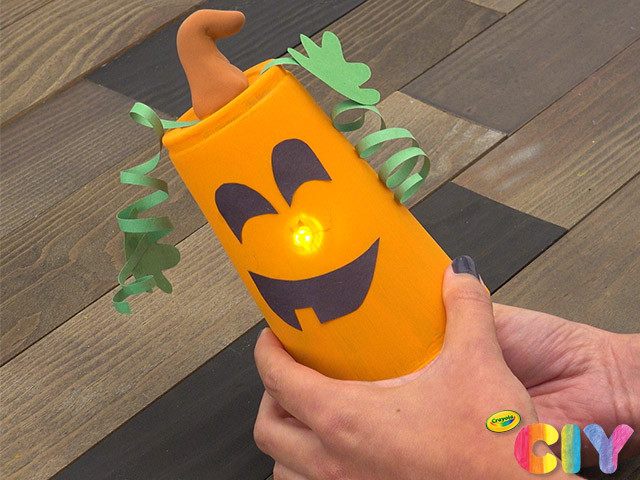 Place flame of battery-operated tea light through nose whole, facing out.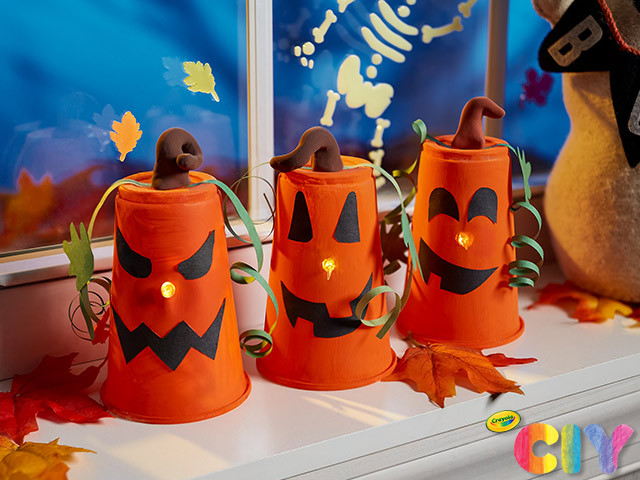 Display this reimagined jack-o-lantern as a Halloween decoration!