Supplies:
Crayola Washable Paint
Crayola Markers
Crayola Glitter Glue
Crayola Paint Brush
Crayola No-Run School Glue
Scissors
Popsicle Sticks
Clothespin
CIY Staff Tips:
If you don't have popsicle sticks at home, substitute craft sticks instead.
Steps: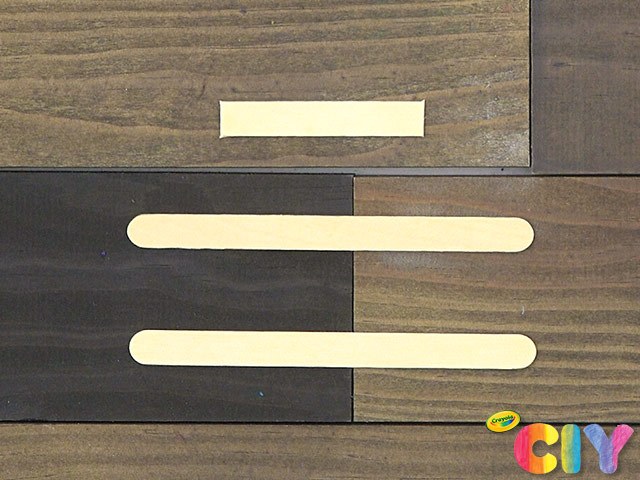 Cut approximately 1" off each end of 1 popsicle stick. Line up 2 full-length popsicle sticks.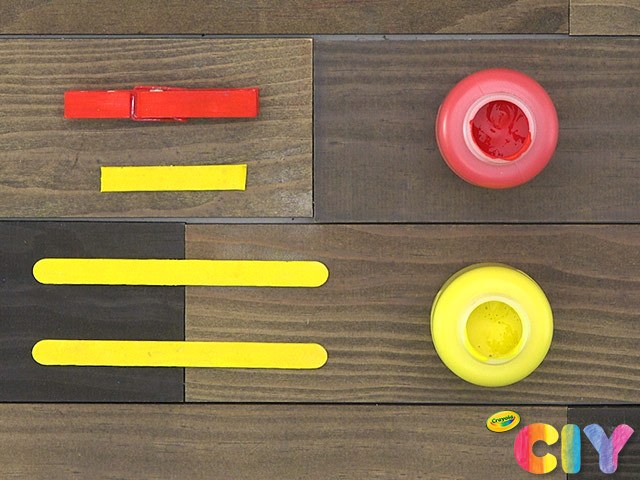 Cover clothespin and all popsicle sticks with paint. Dry 1–2 hours. Add second coat. Dry 1–2 hours.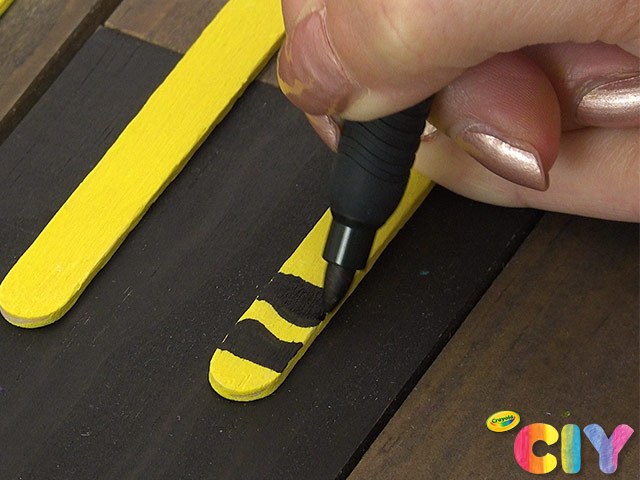 Draw details on popsicle sticks and clothespin with markers.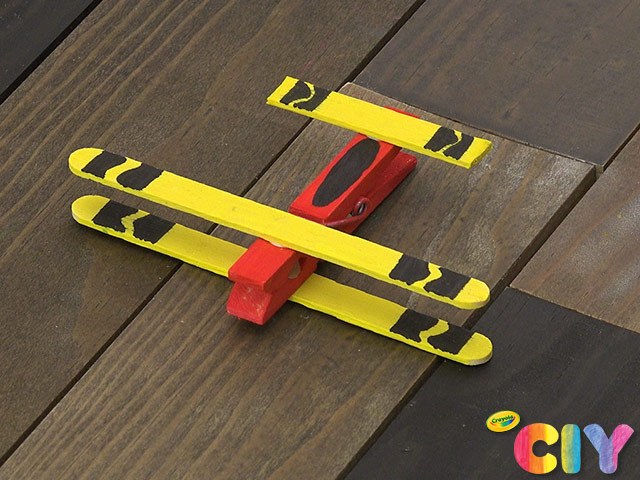 To create wings, glue full popsicle sticks to top and bottom on front of clothespin. Glue small popsicle stick to top on back of clothespin.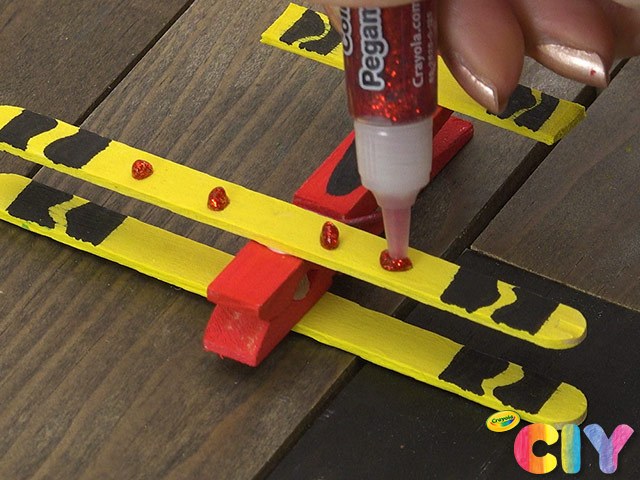 Add shimmery details with glitter glue. Let all glue steps dry 3–4 hours.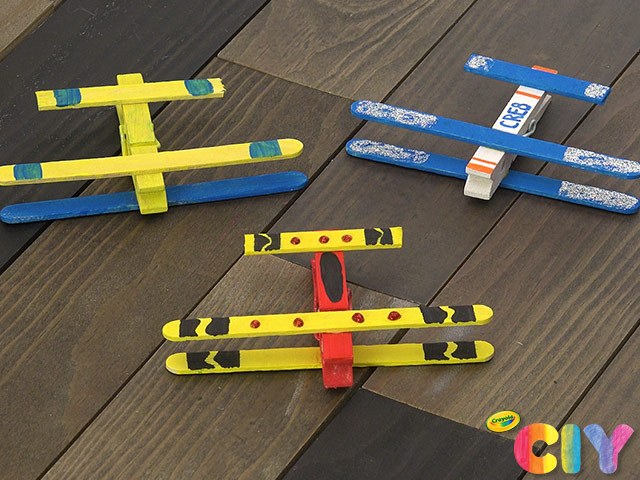 Repeat all steps to create your own fleet!
Occasion:

Rainy Day Crafts,

Games & Activities

Age:
---
Related Crafts