Supplies:
Crayola Acrylic Paint
Crayola Glitter Glue
Crayola Window Markers
Measuring Cups
Craft Stick
Mason Jar
Disposable Cups
Green Straws
CIY Staff Tips:
When mixing together the paint and water, you want a thinner consistency—not watery or runny though!
Steps: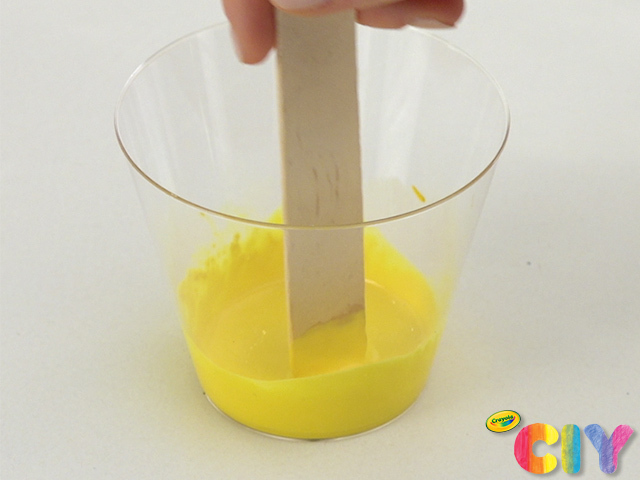 Pour yellow paint into a disposable cup, add a small amount of water, and mix with a craft stick.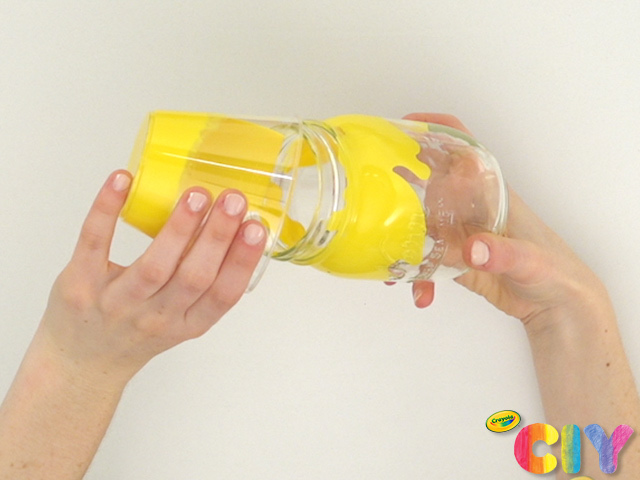 Pour paint into a clean mason jar. Rotate the jar to coat the inside. Put it upside down over a disposable cup to dry and drain excess colour overnight.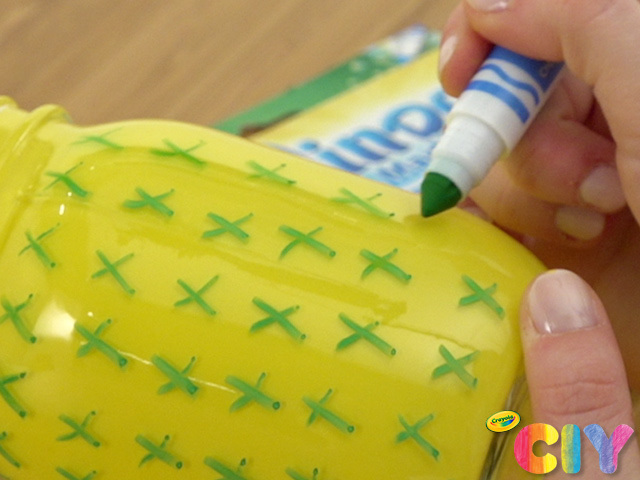 When dry, use a green window marker to detail the pineapple jar with small X marks.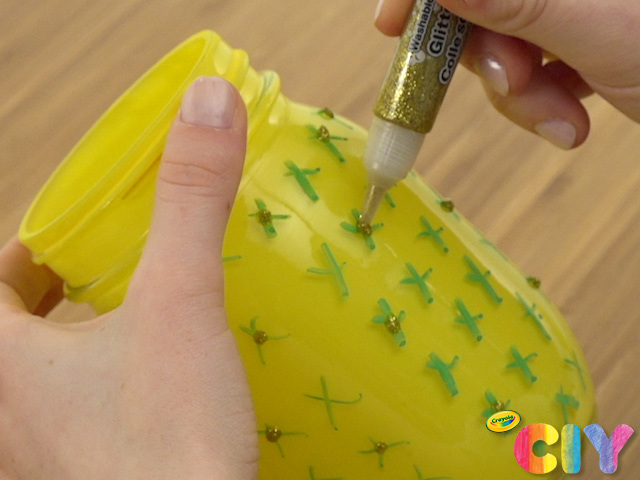 Use gold glitter glue to accent the X marks on the outside. Set aside to dry.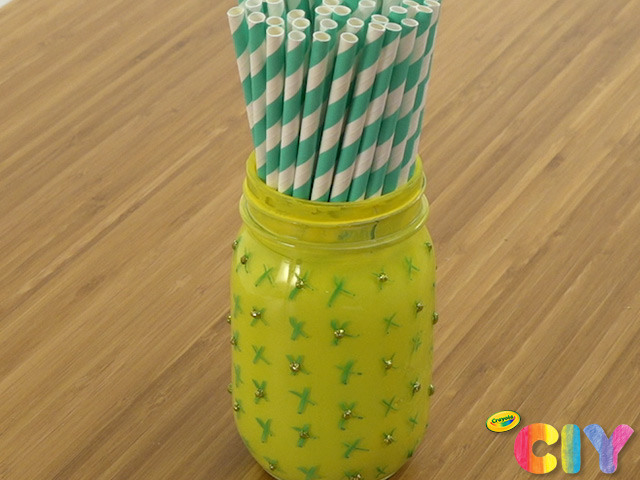 Add straws to create the top of your pineapple and set out at your next party!