Supplies:
Crayola Modeling Clay
Crayola Acrylic Paint - 6 Count
Crayola Paintbrushes - 5 Count
Crayola Washable No-Run School Glue
Crayola Marker & Watercolour Paper - 22.9 cm x 30.5 cm (9" x 12") or Sketchbooks
Crayola Erasable Coloured Pencils - 12 Count
Crayola Glitter Glue
Crayola Doodle Pad Newsprint - 22.9 cm x 30.5 cm (9" x 12")
Recycled Newspapers
Petroleum Jelly
Water Containers
Embellishments
Cardboard - 22.9 cm x 30.5 cm (9" x 12") - 1 per student
Steps: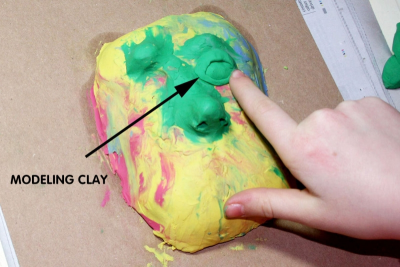 Use Crayola Modeling Clay to build up the mask form. This will be your mold.
View the mold from the side to be sure you have built up the features to make them really stick out.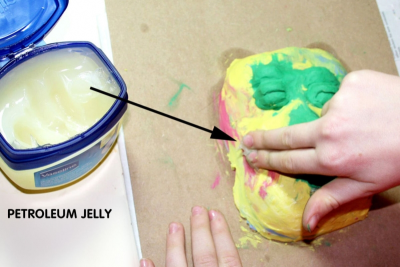 Coat the mold with petroleum jelly
This will make it easier to remove the mold when the mask is finished.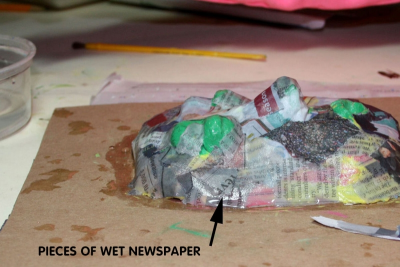 Cover the mold with small pieces of torn newspaper dipped in water.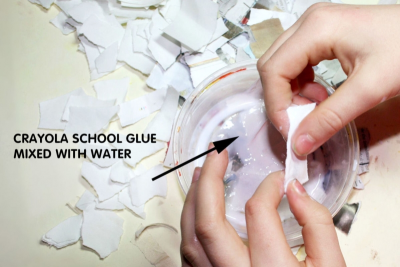 Tear small pieces of white newsprint into a small pile.
Tear small pieces of recycled newspaper into another small pile.
Pour Crayola School Glue into a container.
Add a small amount of water to the glue to thin it slightly.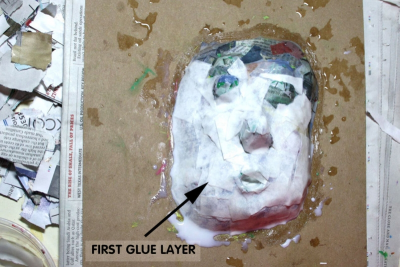 Dip a piece of the white newsprint into the glue mixture then place it on the mold.
Cover the entire mold with a layer of white newsprint.
Repeat this process making the next layer newspaper.
- This way you can easily tell where you have added a new layer of paper.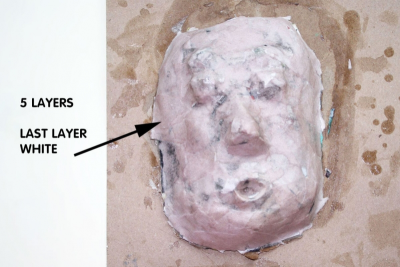 Add 5 layers of paper alternating between newspaper and white newsprint.
Be sure to use the white newsprint for the last layer.
Allow your mask to dry for about 3 days.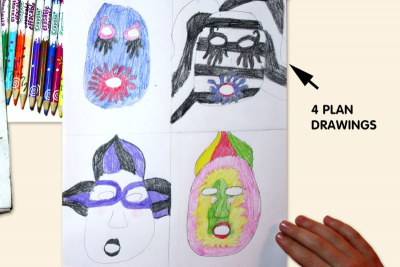 While it is drying use erasable coloured pencils to make 4 plan drawings for painting your mask.
Choose the design you like the best.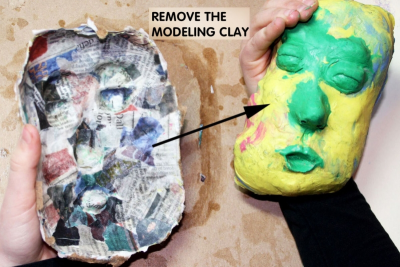 When your mask is completely dry squeeze your fingers in between the paper and the modeling clay and gently remove the modelling clay.
Trim the edges with scissors.
Glue small pieces of paper over the edges of the mask to give a smooth finish.
This layer should dry in a day.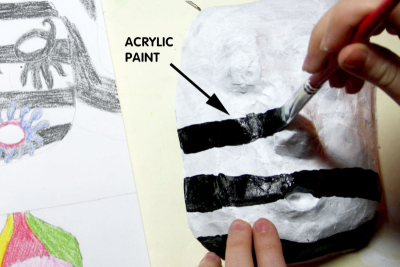 Use acrylic paint to finish the mask.
Depending on your design, you may want to start by applying a base coat of white.
Add details and embellishments.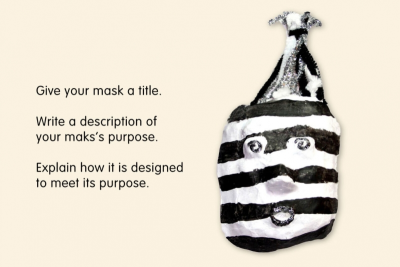 View your mask with fresh eyes.
Give it a title.
Write a description of your mask's purpose.
Explain how it is designed to meet its purpose.
Subjects:

Language Arts,

Social Studies,

Visual Arts

Grades:

Grade 4,

Grade 5,

Grade 6,

Grade 7,

Grade 8,

Grade 9,

Grade 10
---
Related Lesson Plans