Supplies:
Crayola Coloured Pencils
Crayola Marker & Watercolour Paper
Crayola Sketchbooks - 1 per student
Crayola Broad Line Markers
Crayola Acrylic Paint
Crayola Paint Brushes
Aluminum Foil Tape
Paper Towels
Steps: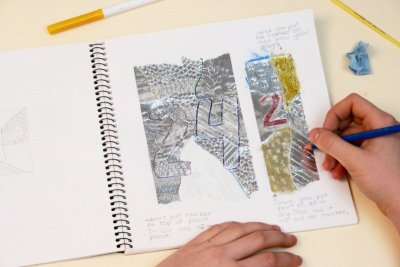 Follow the steps in the Exploring Aluminum Tape lesson plan available on this website to experiment with different ways to make marks on the aluminum foil tape.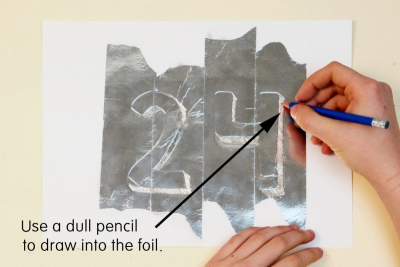 Tape some aluminum foil to the paper.
Do not cover the whole paper.
Use a dull pencil to draw your birthday number into the foil.
Draw lines to divide up the space around the number.
Create patterns in the spaces.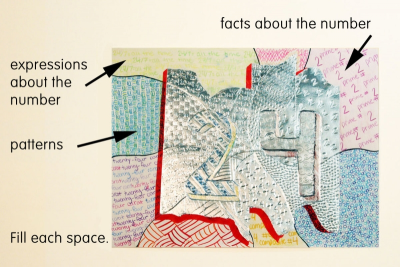 Extend the lines of your foil design onto the paper.
Fill each space with colour and patterns.
Include expressions and facts about your number.
Subjects:

Grades:

Grade 4,

Grade 5,

Grade 6,

Grade 7,

Grade 8
---
Related Lesson Plans