Supplies:
Crayola Marker & Watercolour Paper - 22.9 cm x 30.5 cm (9" x 12")
Crayola Washable Paint
Crayola Crayons
Crayola Markers
Pencils
Styrofoam Trays
Paint Roller
Paper Towels
Steps: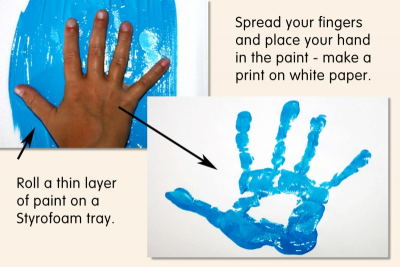 Choose your favourite paint colour .
Roll a thin layer of it evenly over a styrofoam tray.
Spread the fingers of your hand and carefully place it, palm down, into the paint.
Make sure that the palm of your hand is completely covered in paint.
Press your hand onto a piece of white paper to make a print.
Remove your hand.
Set the print aside to dry.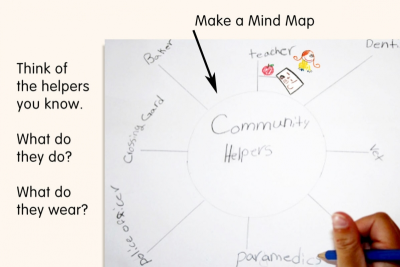 Work with a small group to make a mind map of your ideas.
Think of the helpers in your community.
What do they do?
What do they wear?
Write words and draw small pictures to represent your ideas.
Choose five community helpers you want to draw.
Draw a helper at the tip of the thumb and each finger.
Make sure you add enough details to show what each helper does.
Share your community helpers picture with the class.
Subjects:

Grades:

Kindergarten,

Grade 1,

Grade 2,

Grade 3
---
Related Lesson Plans