Supplies:
Crayola Tempera Paint
Crayola Paint Brushes
Paper Towels
Water Containers
Plastic Lids for Palettes
White Foam Core Board - 12.7 cm x 12.7 cm (5" x 5") - 4 per student
Pencils
Planning Paper 12.7 cm x 12.7 cm (5" x 5")
Steps: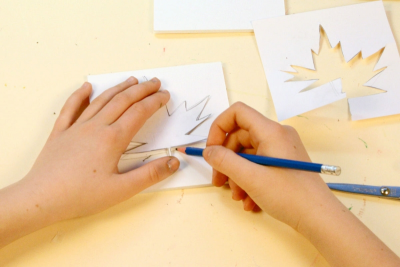 Draw your shape on a piece of paper the same size as the foam core board.
Make sure it fills most of the space.
Cut out the shape and use it as a tracer to draw the same shape on all 4 pieces of foam core board.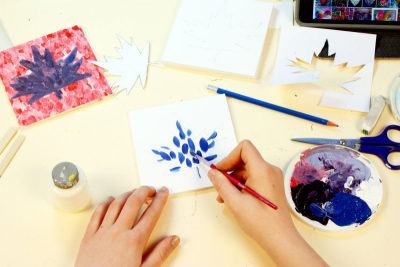 View Jim Dine's paintings and explore ways to use the paint in a similar way, but use your own ideas too.
Remember that all 4 paintings will be placed beside each other when displayed.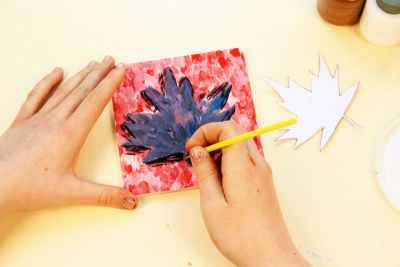 Notice how Jim Dine uses strong contrasting shapes and lines to make his shapes stand out.
Decide how you will use contrast to make your shapes stand out.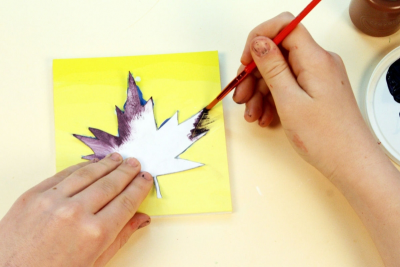 Explore ways of using your cutout shape as a stencil to make shadows.
Try different ideas on each painting.
From time to time look at some of Jim Dine's paintings to get fresh ideas.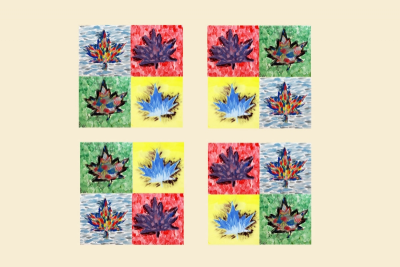 When all the paintings are complete arrange them in different ways.
Glue all 4 paintings to a piece of Bristol board.
Reflect on how your paintings make you feel about being Canadian.
Subjects:

Language Arts,

Social Studies,

Visual Arts

Grades:

Grade 3,

Grade 4,

Grade 5,

Grade 6,

Grade 7,

Grade 8
---
Related Lesson Plans