Supplies:
Crayola Washable No-Run School Glue
Crayola Fine Line Markers - 12 Count
Crayola Scissors
Crayola Tempera Paint - 6 Count
Crayola Paint Brush Set - 5 Count
Crayola Glitter Glue - 5 Count
Cardstock Paper - 22 cm x 28 cm (8 ½" x 11") - 1 piece per student
Foam Core Board - 8 cm x 12 cm (3" x 4 ½") - 1 piece per student
Self-Adhesive Craft Foam - 8 cm x 12 cm (3" x 4 ½") - 1 piece per student
Googly Eyes (optional)
Steps: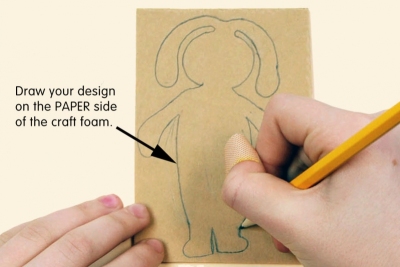 Draw your design on the paper side of the craft foam.
Make sure it fills the whole space.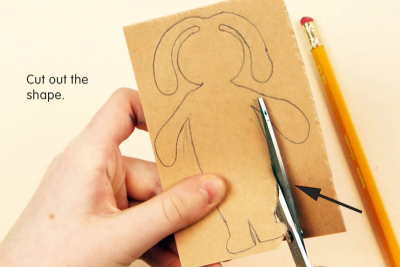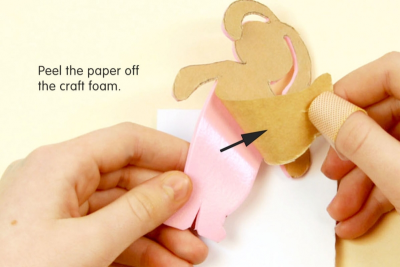 Peel the paper off the craft foam.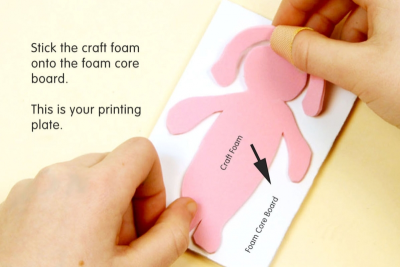 Stick the craft foam shape onto the foam core board.
This is your printing plate.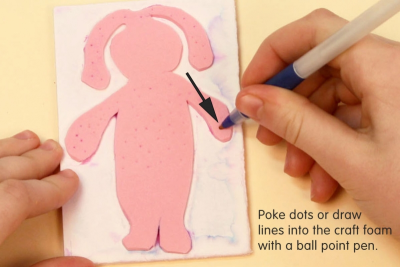 Poke dots or draw lines into the craft foam with a ball point pen.
Press hard with the pen to leave an indent in the craft foam.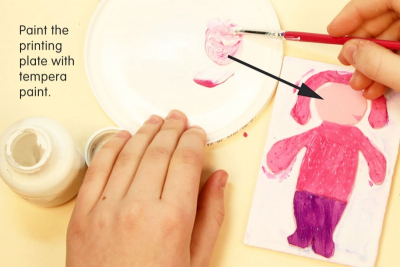 You will be making a total of 3 prints on your card.
Think about how you want to use colour for your prints.
Paint the printing plate with Crayola tempera paint.
Mix colours and/or use them straight from the container.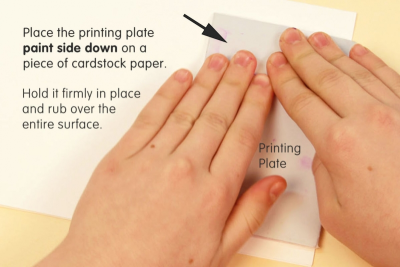 Fold a piece of cardstock paper in half short end to short end to make a card.
Place the printing plate, paint side down, on the front of the cardstock paper card.
Be careful to leave enough room for the other 2 prints.
Hold the printing plate firmly in place and rub over the entire surface.
Press hard to transfer the paint from the printing plate to the paper.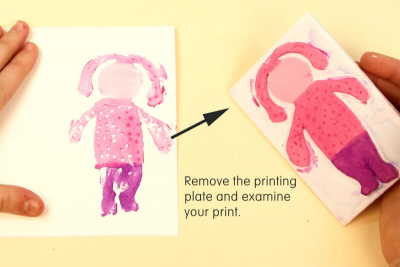 Remove the printing plate and examine your print.
Notice where the paint did not transfer.
- Did you need to apply more paint or more pressure in those areas?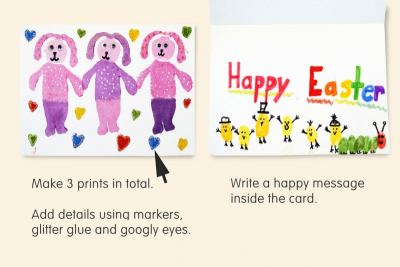 Make 3 prints in total.
Finish the card by adding details using markers, glitter glue and googly eyes.
Write a happy message inside the card.
- You might want to add fingerprints and turn them into happy creatures.
- Just draw washable marker on the tip of a finger and press your finger onto the paper.
- Use the tip of the marker to draw details.
Subjects:

Language Arts,

Mathematics,

Social Studies,

Visual Arts

Grades:

Grade 1,

Grade 2,

Grade 3,

Grade 4,

Grade 5,

Grade 6
---
Related Lesson Plans