Supplies:
Crayola Crayons - 24 Count
Cardstock Paper - 12.7 cm x 12.7 cm (5" x 5") - 2 pieces per student
Toothpicks
Pencils
Steps: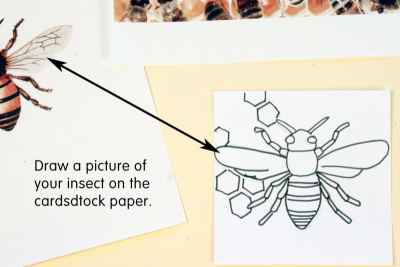 Find pictures of the insect you want to draw.
Use the picture as a guide to draw the insect on the cardstock paper.
Add a few details in the background.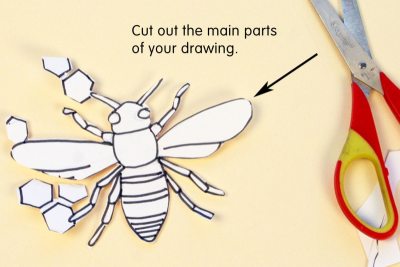 Cut out the main parts of your drawing.
Place the cut-out on a piece of cardstock paper.
Trace around it.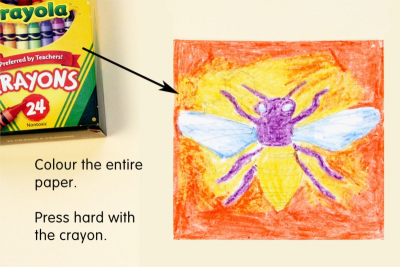 Colour the entire paper with different colours of crayon.
Press hard to cover the paper with a thick layer of wax colour.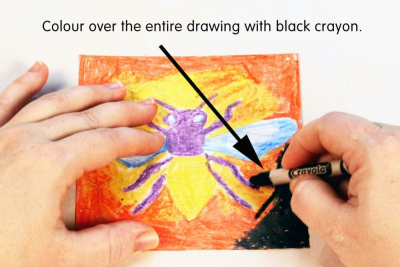 Place your drawing on a piece of newsprint paper.
Cover the entire drawing with black crayon.
Press hard and colour in different directions overlapping the colour as you go.
Use a tissue to brush the small bits of crayon onto the newsprint as you work.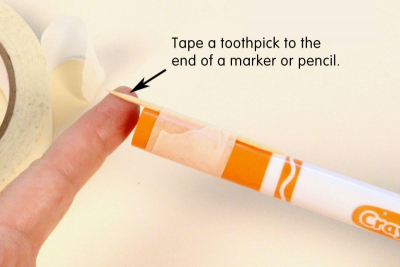 Tape a wooden toothpick to the end of a marker.
Leave about 1.5 cm extending past the end of the marker.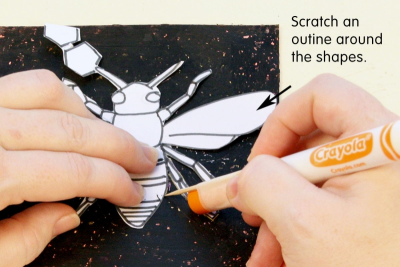 Place the cutout drawing on top of the black crayoned paper.
Use the toothpick tool to scratch an outline around the shapes.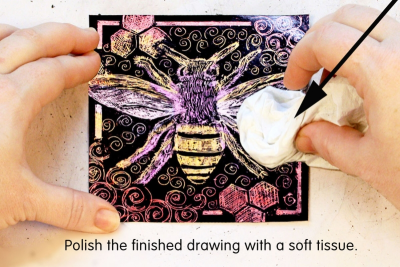 Scratch different patterns into the surface.
Use line and shape to create contrast and rhythm.
Polish the finished drawing with a soft tissue.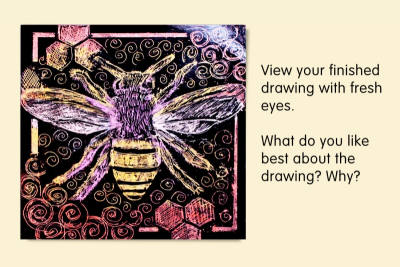 View the finished drawing with fresh eyes.
- Are there spots that need attention?
- Have you used different lines and shapes to create patterns?
- Does the insect stand out against the background?
- Do the colours and patterns move your eye through the composition?
- Does the design suggest the energy of the insect?
- Does the surface shine?
- Is the paper in good condition?
- What do you like best about your drawing? Why?
Subjects:

Language Arts,

Science,

Visual Arts

Grades:

Grade 4,

Grade 5,

Grade 6,

Grade 7,

Grade 8,

Grade 9
---
Related Lesson Plans