APPLE PICKING – Modeling Clay Scene

Students use Crayola Modeling Clay to create a scene about a unit they are studying, for example, Plants. They create their scene in the right hand side of an empty CD case, and write a short poem on a paper that is inserted into the left hand side of the CD case.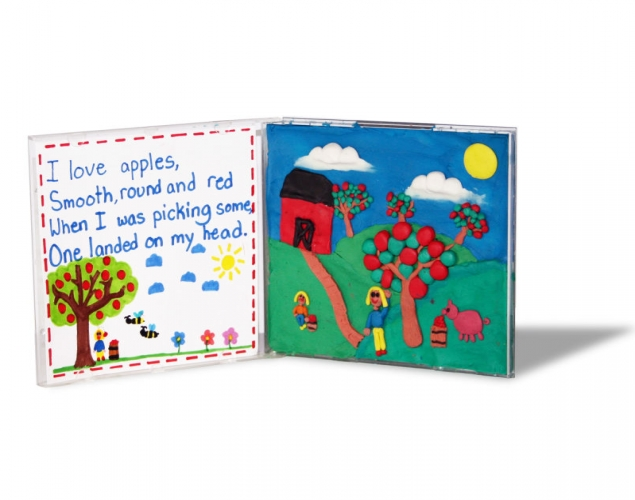 Supplies:
Crayola Modeling Clay - Classic Colours
Crayola Fine Line Markers
Crayola Marker & Watercolour Paper - 22.9 cm x 30.5 cm (9" x 12")
Empty CD Case - 1 - per student
Variety of Texture Making Tools
Steps: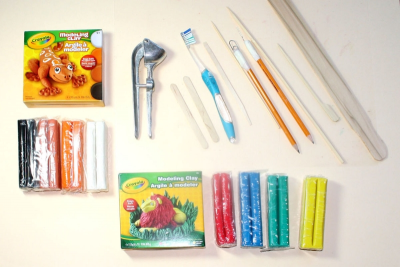 Create a gouging tool by taping a paper clip to the end of a pencil.
Create a pin tool by taping an open paper clip to the end of a pencil.
Gather some other texture making tools such as a garlic press, skewers, and combs.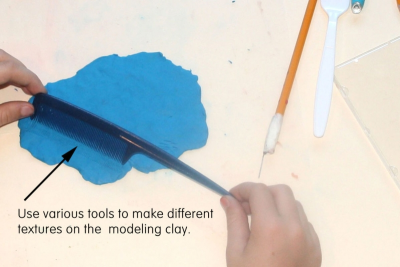 Begin by flattening a small piece of modeling clay on a plastic placemat.
Use the various tools to make different textures on this piece of modeling clay.
When you have filled the clay think about how you might use these textures in your scene.
Roll the modeling clay into a ball so you can use it again.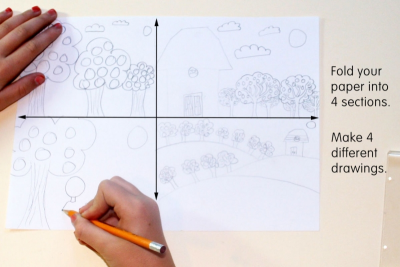 Divide a piece of paper into 4 sections.
Think about how you want to compose your scene.
Make 4 different drawings.
Explore different ways of composing your picture.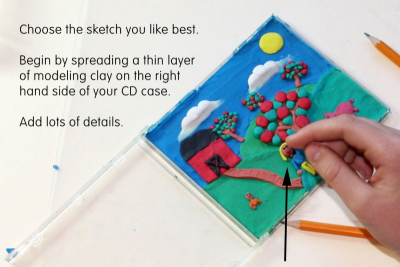 Choose the sketch you like the best.
Refer to it as you work with the modeling clay.
You might decide to add some details from several sketches in your final scene.
Begin by spreading a thin layer of modeling clay in the right hand side of the empty CD case for the background.
Try mixing different colours to show depth.
Add lots of details and textures to add interest to your scene.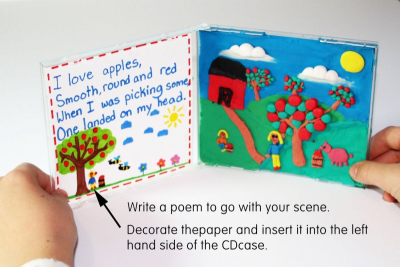 Write a poem to go with your scene.
Decorate the paper and insert it into the left hand side of the CD case.
View your completed work to see if you need to add any other details.
Subjects:

Language Arts,

Science,

Social Studies,

Visual Arts

Grades:

Grade 1,

Grade 2,

Grade 3,

Grade 4,

Grade 5,

Grade 6,

Grade 7,

Grade 8
---
Related Lesson Plans