Supplies:
Crayola Crayons
Crayola Paint Brush
Crayola Watercolours
Crayola Scissors
Hole Punch
Cardstock
Disposable Cup
Water
Ribbon
CIY Staff Tips:
Steps: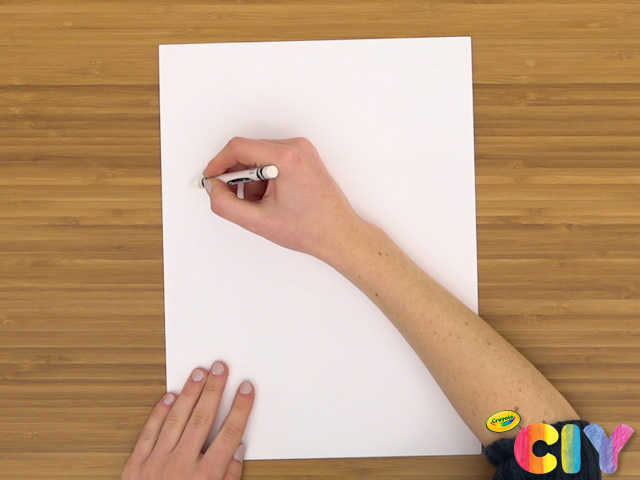 Draw mitten outlines with white crayon on white cardstock.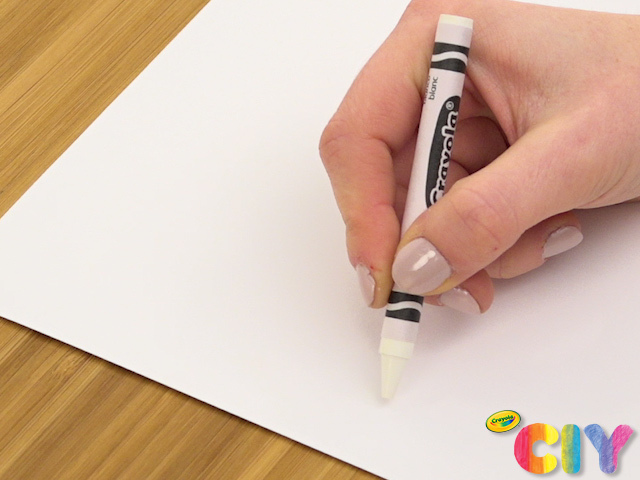 Use white crayon to fill in the mittens with patterns, shapes, and designs.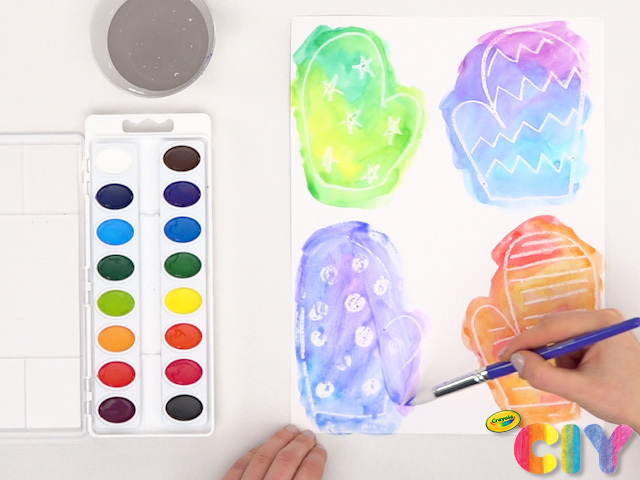 Paint over crayon with watercolours to reveal the resist. Dry 1–2 hours.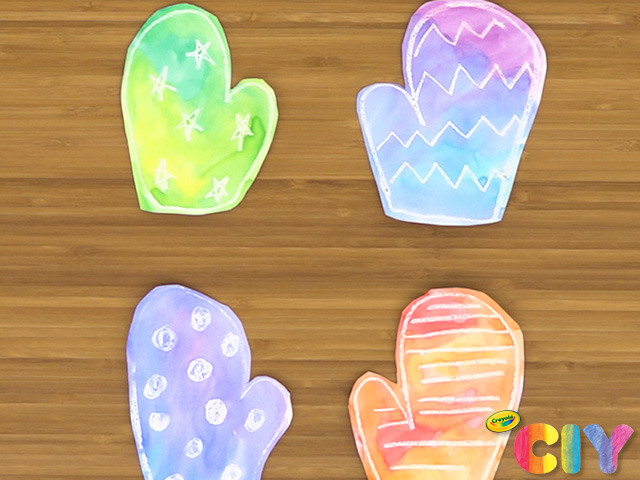 Cut out mittens with scissors.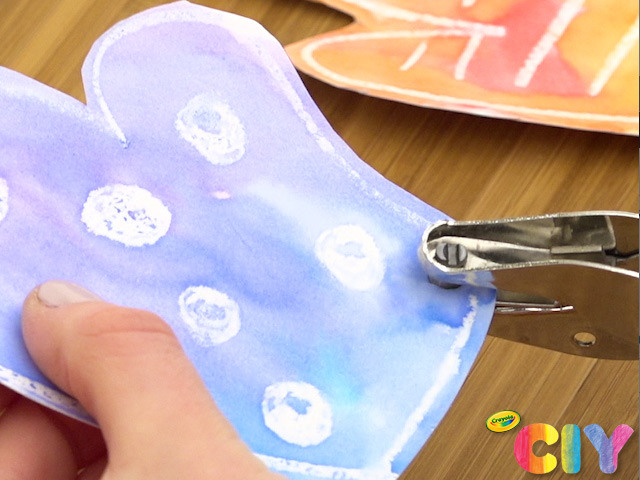 Punch holes on both sides of the mitten cuff.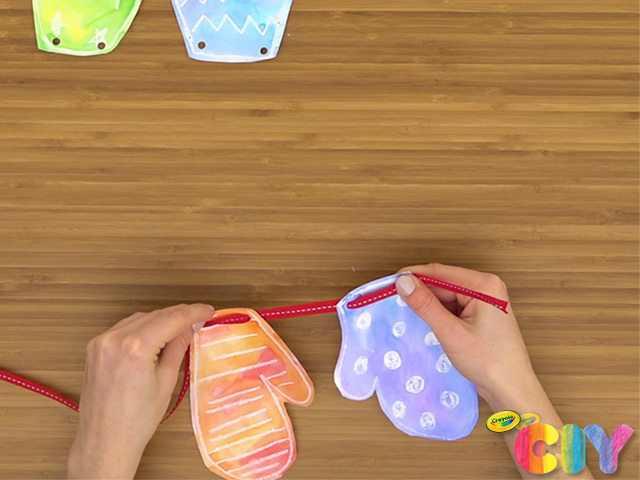 String a piece of ribbon through the holes and trim to desired garland length.