Supplies:
Crayola Washable Paint
Crayola Model Magic
Crayola Scissors
Crayola Paint Brush
Crayola Markers
Crayola Washable School Glue
Crayola Scribble Scrubbie Pets and Markers
Craft Knife
2 Beverage Carriers
Toothpick
CIY Staff Tips:
Steps: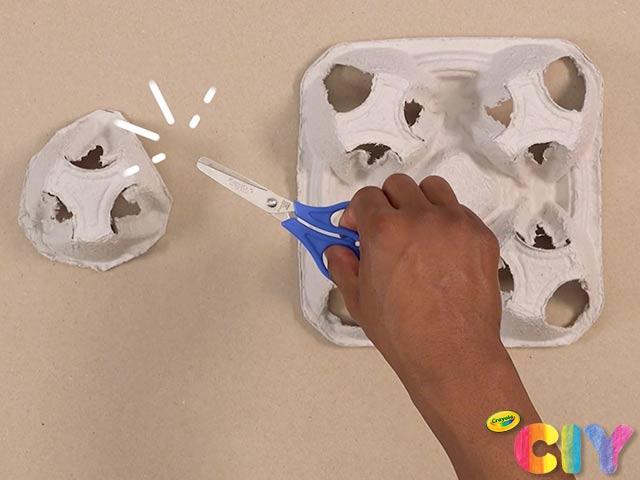 Cut a cup holder out of the first beverage carrier, and four holes out of the second beverage carrier.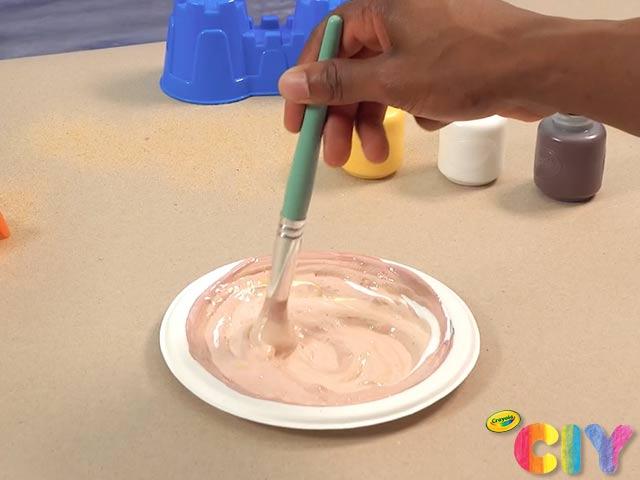 Mix brown, white, and yellow Crayola Washable Paint to create a sand-like colour.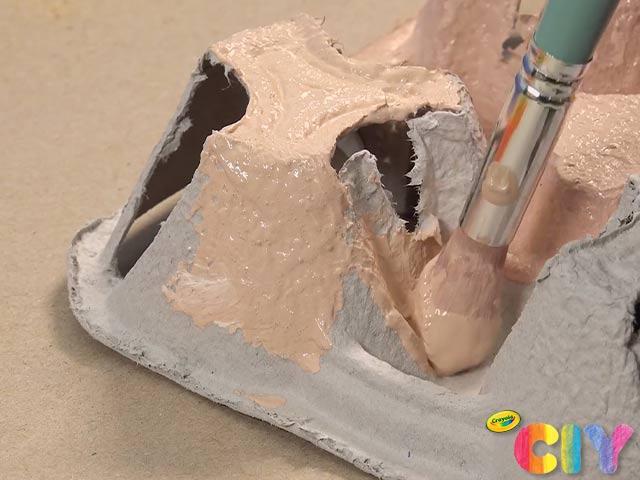 Paint the bottom side of the beverage carrier and the single cup. Let dry 1-2 hours.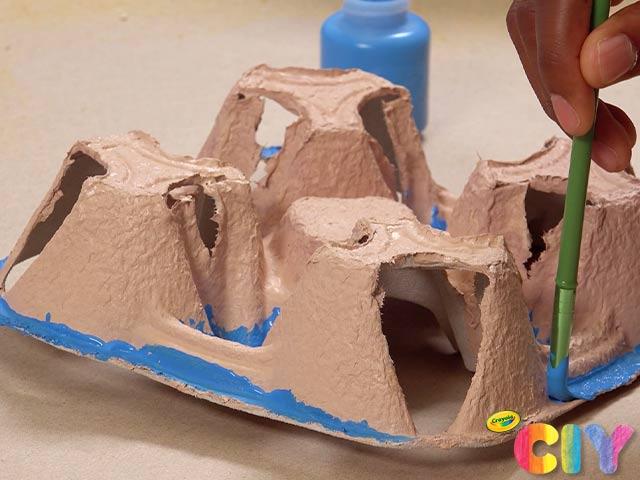 Paint the wells around the cups of the beverage carrier blue to create a moat. Let dry.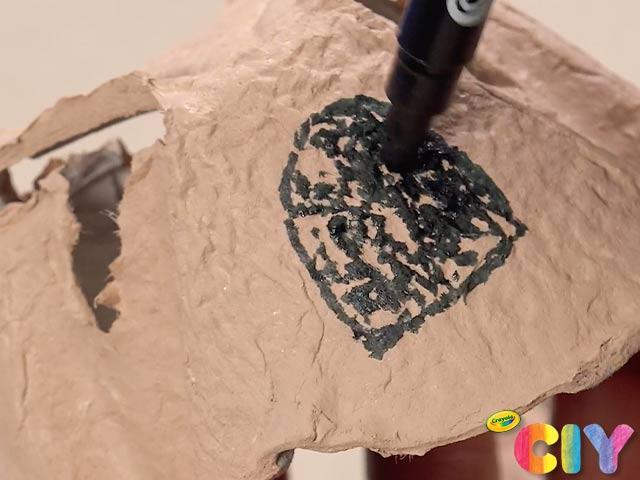 With a brown Crayola Marker, draw window and bridge details along the beverage carrier and on the single cup.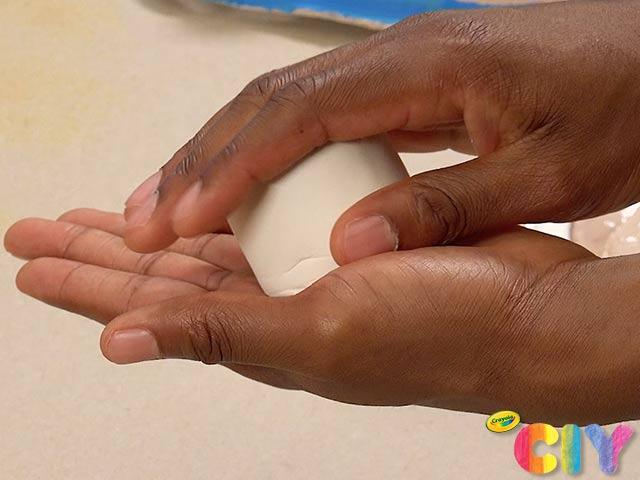 Create a castle tower by molding white Crayola Model Magic into a small cylinder shape(paint tan and let dry), and red Crayola Model Magic into a cone shape. Place the cone on top of the cylinder.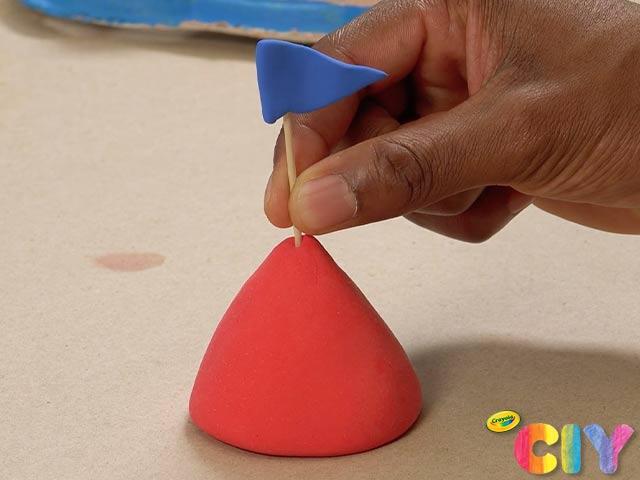 Stick a toothpick into the tip of the red cone. Form a triangular flag out of blue Crayola Model Magic and attach to the top of the toothpick. Let dry 1-2 hours.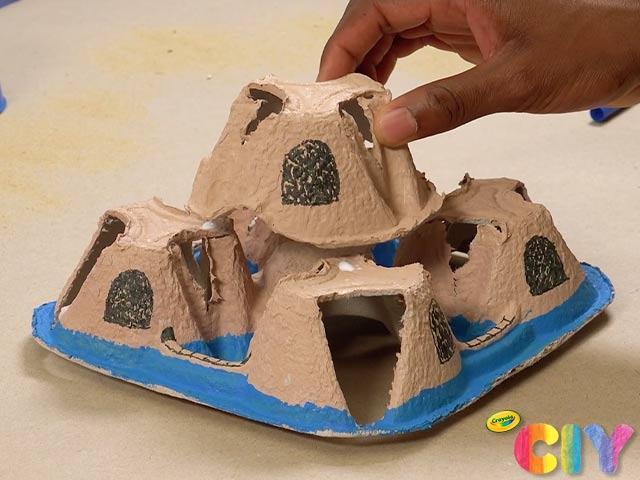 Stack the single cup on top of the beverage carrier, followed by the model magic tower.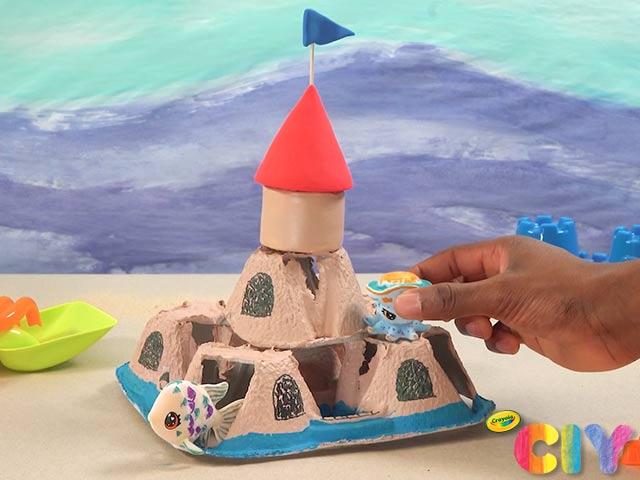 Colour your favorite Scribble Scrubbie and make them at home in your sandcastle!
Occasion:

Oceans,

Rainy Day Crafts,

Upcycle Craft Ideas

Age:
---
Related Crafts