Supplies:
Crayola Washable Paint
Crayola Paint Brush
Crayola Bright Pop! Cardstock
Crayola Scissors
Crayola No-Run Washable School Glue
Crayola Construction Paper
Crayola No. 2 Pencil
Crayola Markers
Paper Plate
Wiggle Eyes
CIY Staff Tips:
Mix and match cardstock page patterns for a unique shell design!
Steps: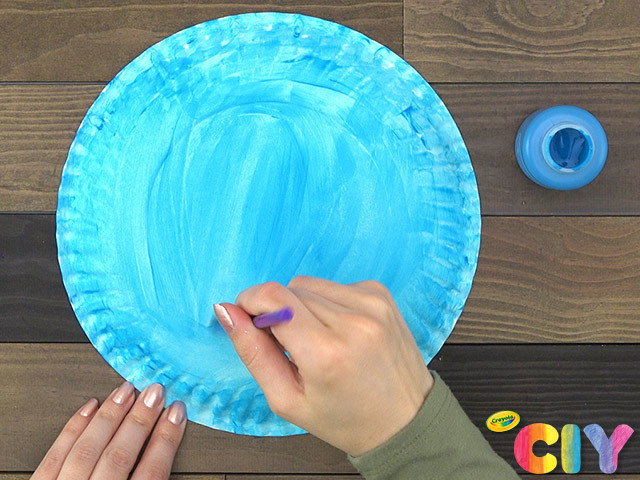 Flip paper plate upside-down and paint. Dry 1–2 hours. Add second coat. Dry 1–2 hours.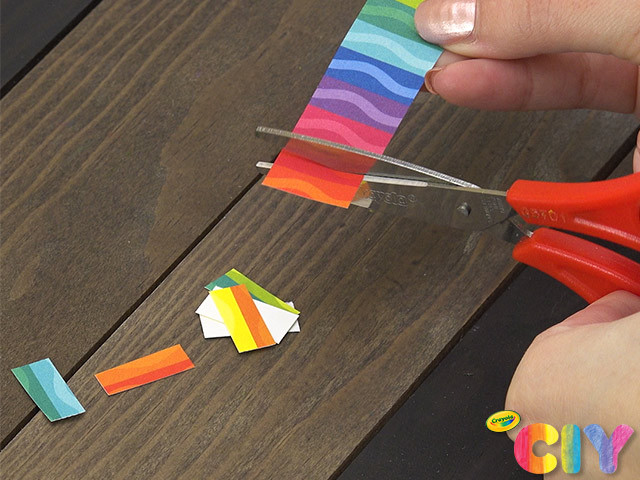 Cut out small pieces of cardstock.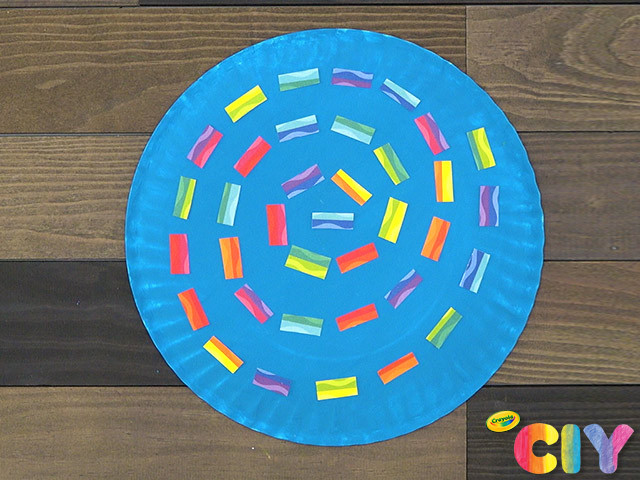 Glue cardstock pieces to plate to create shell pattern.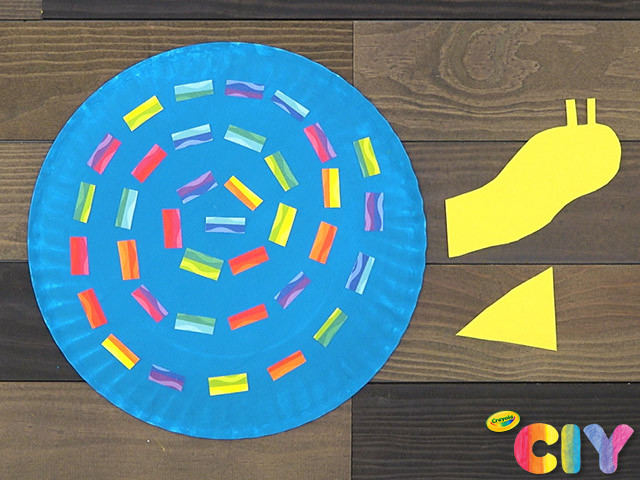 Sketch and cut out construction paper head and tail-like shape.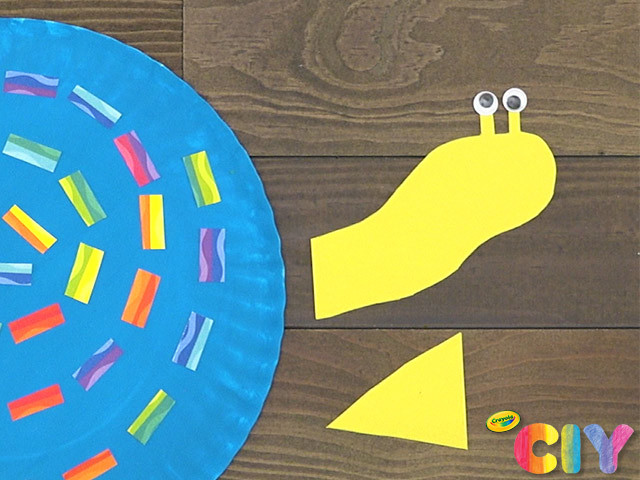 Glue wiggle eyes to head.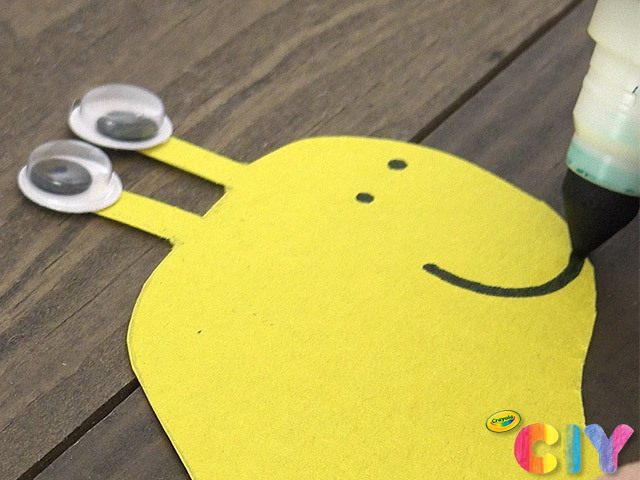 Draw details on head with markers.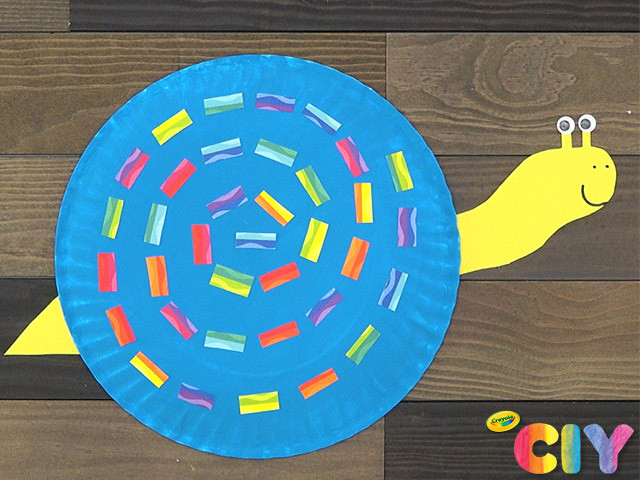 Glue head and tail to back of plate. Let all glue steps dry 1–2 hours.