Supplies:
Crayola Air Dry Clay
Crayola Glitter Glue
Crayola Paint Brush
Crayola Window Markers
Crayola Washable Paint
Crayola Scissors
Glass Bowl
Soil
Moss
Disposable Plate
Chenille Stems
CIY Staff Tips:
Make a smaller version of this terrarium craft inside a mason jar!
Fill the glass container with other found objects and earthy elements.
Want a different theme? Create a different animal out of Model Magic and draw a corresponding scene on the outside of the bowl.
Steps: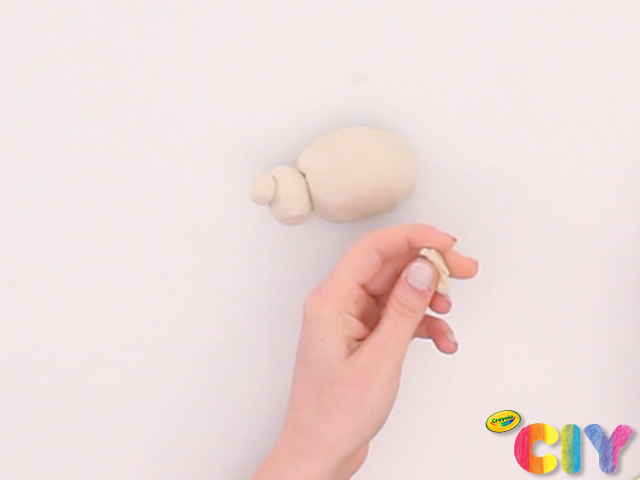 Make a ladybug for inside the terrarium. Roll 1 large and medium ball of clay, then connect to make the body and head. Roll 2 small balls of clay for the eyes, flatten, then connect them to the medium ball.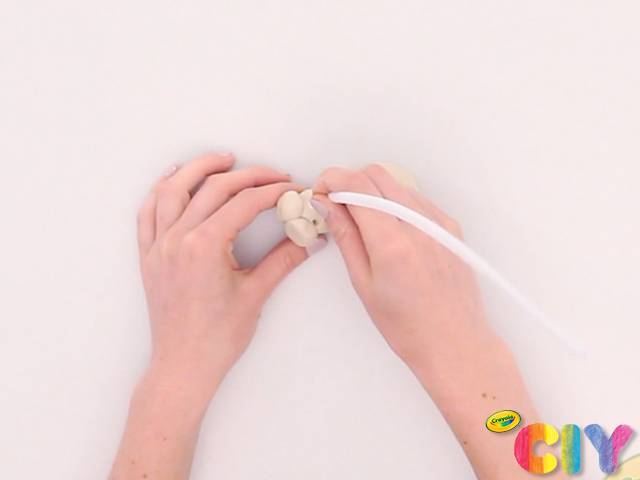 Using a chenille stem, poke 2 holes in the medium ball of clay. Dry overnight.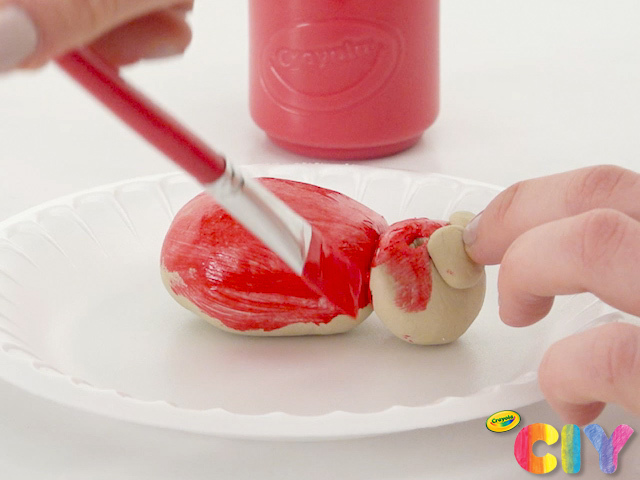 Set the ladybug on a disposable plate, then paint the large and medium balls red with paint brush. Dry 1–2 hours.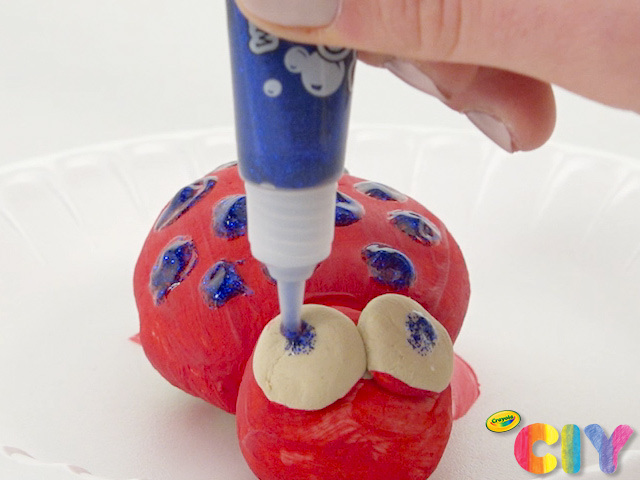 With blue glitter glue, make spots across the body. Put 2 dots on small clay balls for eyes. Dry 3–4 hours.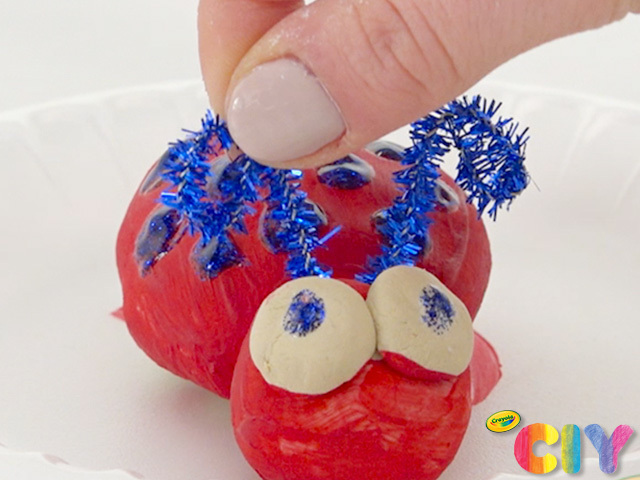 Cut a chenille stem for antennae and insert into each of the poked holes.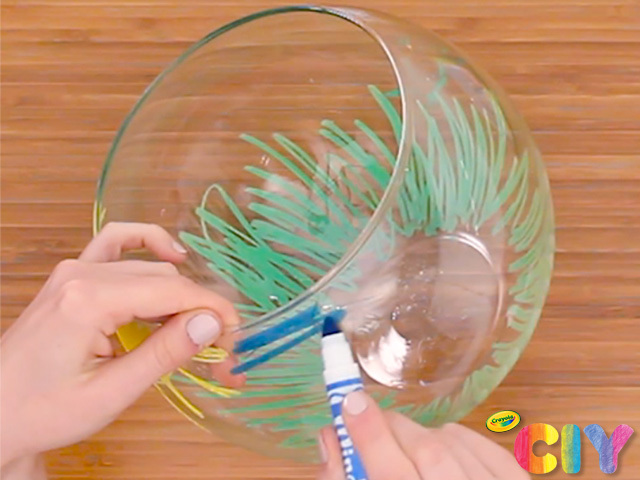 Use window markers to colour and draw an outdoor scene on the outside of the bowl.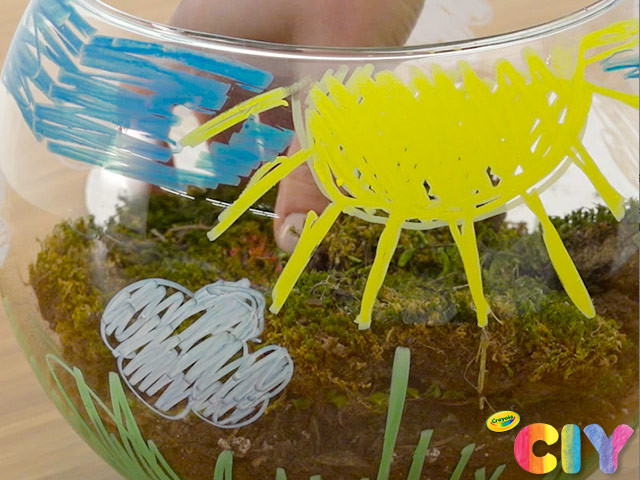 Fill your terrarium with soil and moss, then place in the ladybug.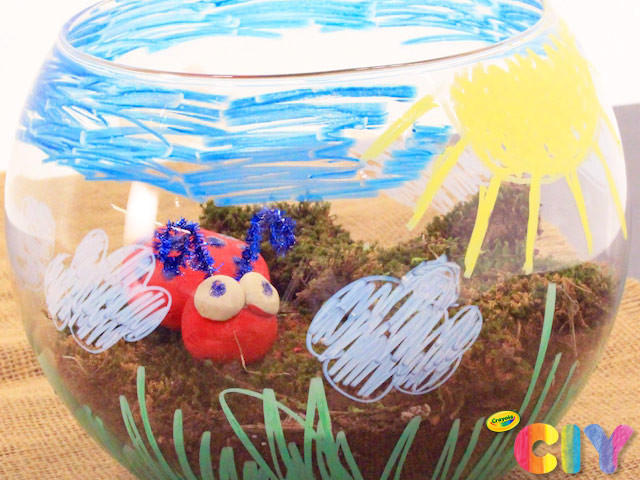 Display the homemade terrarium anywhere around the house.