Supplies:
Crayola Construction Paper
Crayola Fine Line Markers
Crayola Glitter Glue
Crayola Scissors
Crayola Glue Stick
Crayola Metallic Markers
Bright Colour Cardstock
Pencil
CIY Staff Tips:
For more DIY Easter decorations and craft ideas, see our entire collection of Easter crafts.
Steps: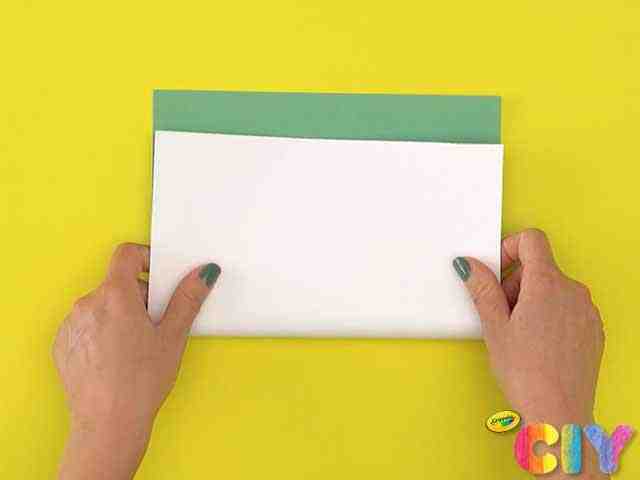 Fold green cardstock sheet in half widthwise to reveal the other side.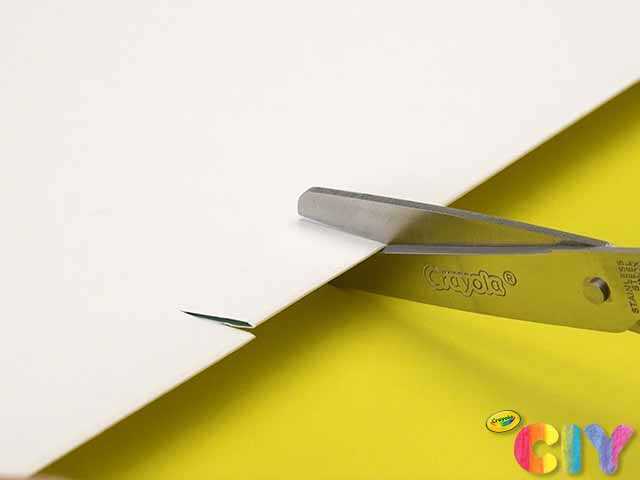 Cut 2 small slits in the center of the fold, approximately 1" (2.54cm) apart.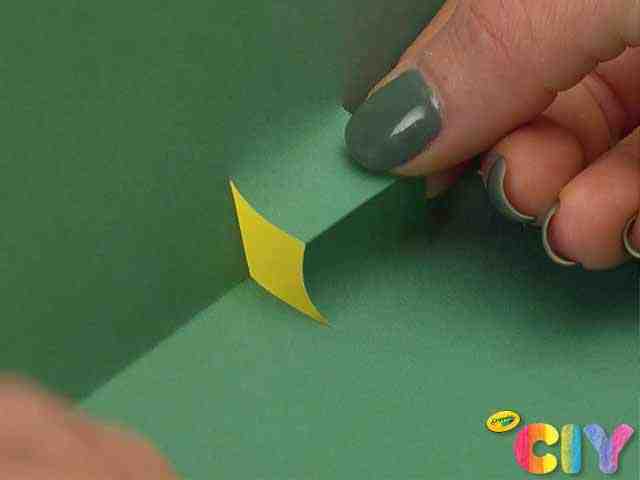 Unfold and gently pop up the cut tab.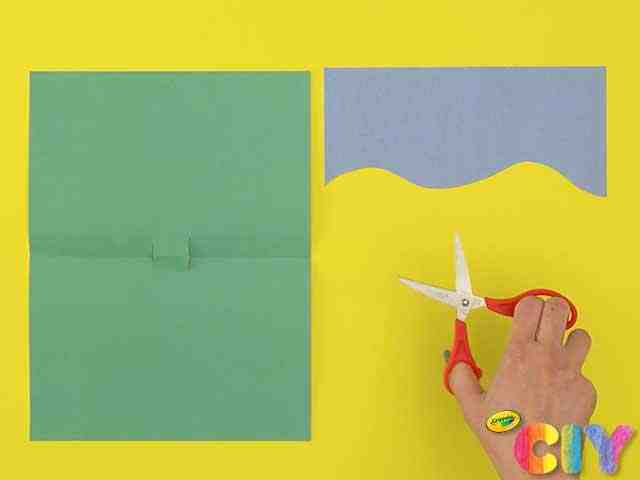 Sketch and cut out construction paper sky. Glue to top half of card.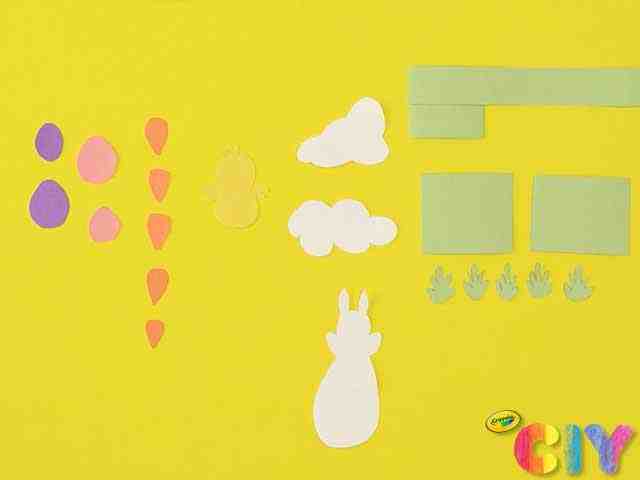 Sketch and cut out festive construction paper elements like Easter eggs, a bunny, and grass.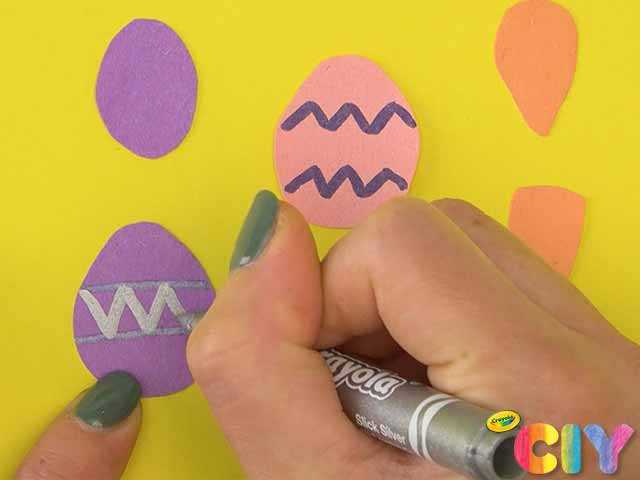 Add details and accessories with glitter glue and bright cardstock. Dry 3–4 hours.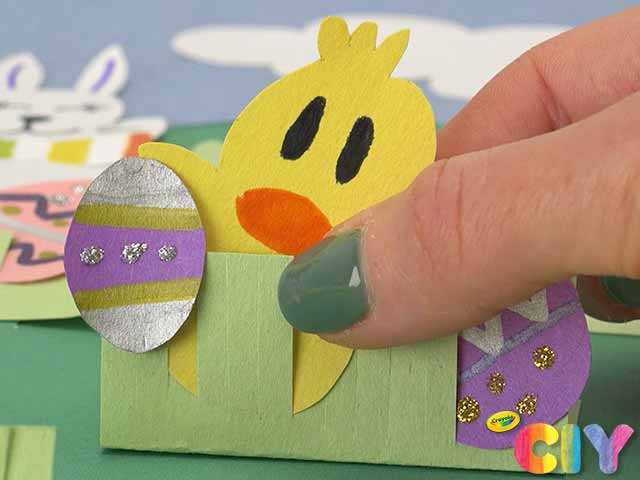 Create an Easter scene by gluing construction paper elements to cardstock. Dry 1–2 hours.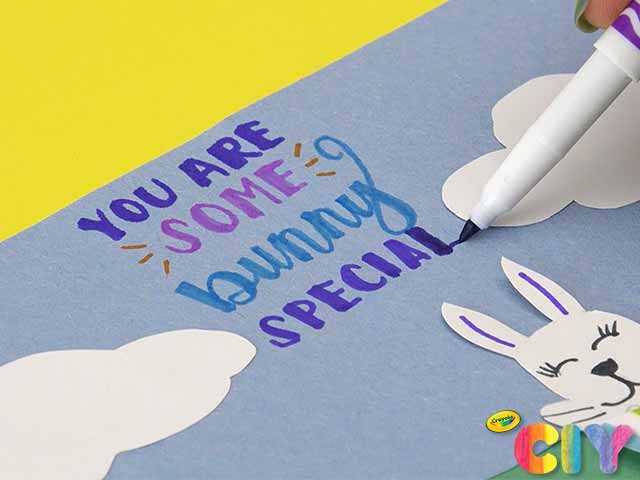 Write an Easter message with markers.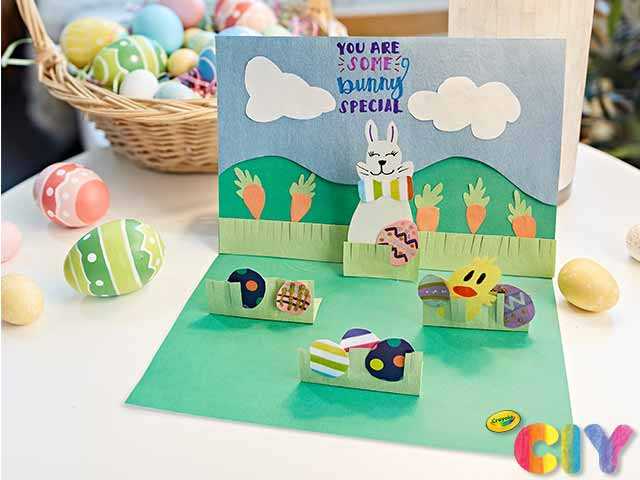 Give friends or family this hoppy card or display at home!