Supplies:
Crayola Washable Paint
Crayola Paint Brush
Crayola Construction Paper
Crayola No. 2 Pencil
Crayola Scissors
Crayola No-Run Washable School Glue
Crayola Markers
Crayola Take Note Gel Pens
Cardstock
Photo of Child
CIY Staff Tips:
Experiment with footprints to create other festive feathers.
Want more Turkey Day crafts? Find other Thanksgiving craft ideas, including Thanksgiving table decoration inspiration.
Keep the good times gobbling with free Thanksgiving colouring pages!
Steps: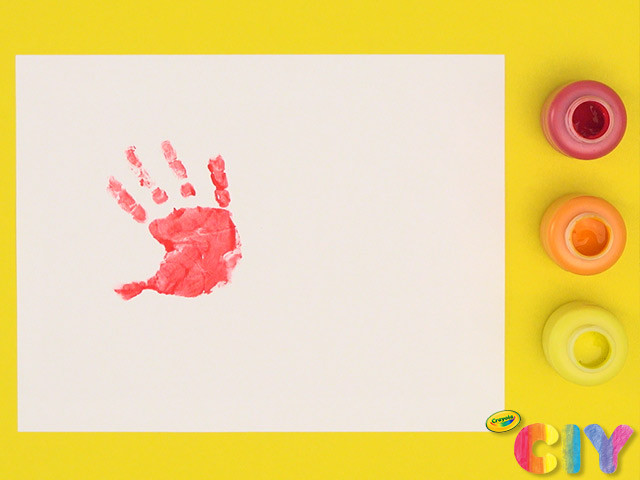 Paint hand and stamp onto cardstock.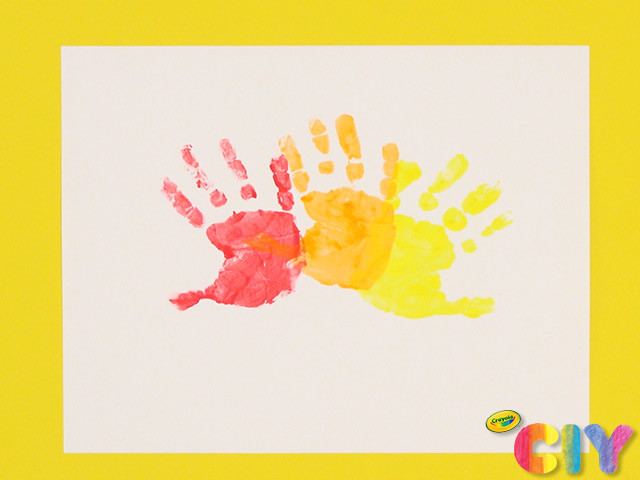 Repeat step 1 with different paint colours, overlapping hand-prints to create feathers. Dry 1–2 hours.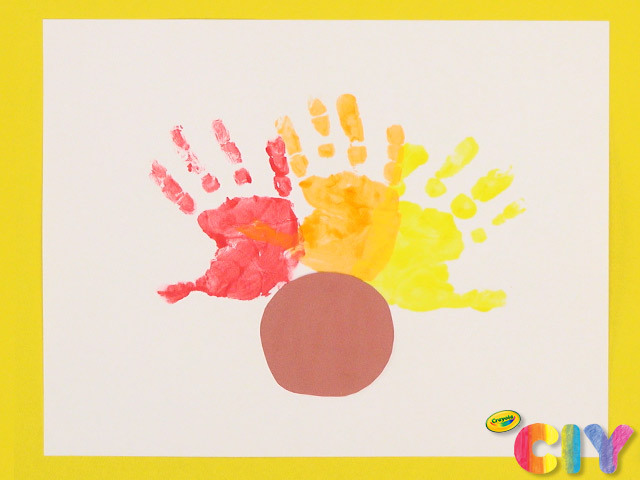 Sketch and cut out construction paper circle for turkey body. Glue to cardstock.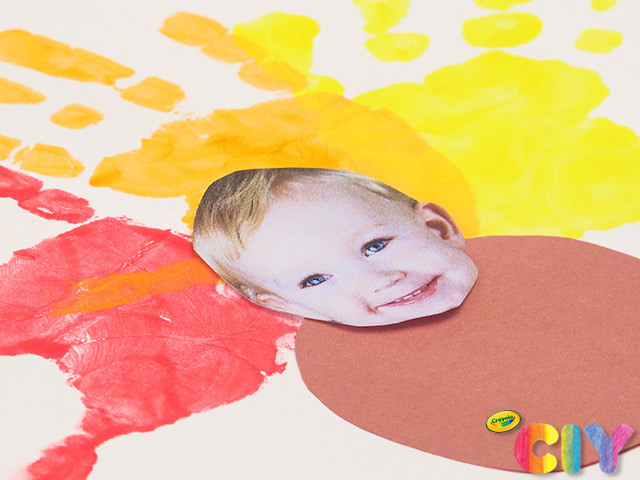 Cut out photo of child's face. Glue to top of turkey body. Let all glue steps dry 15 minutes.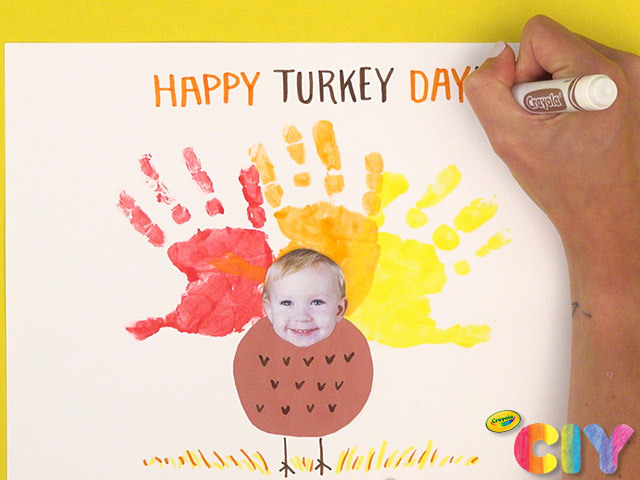 Draw details and write a Thanksgiving message with markers.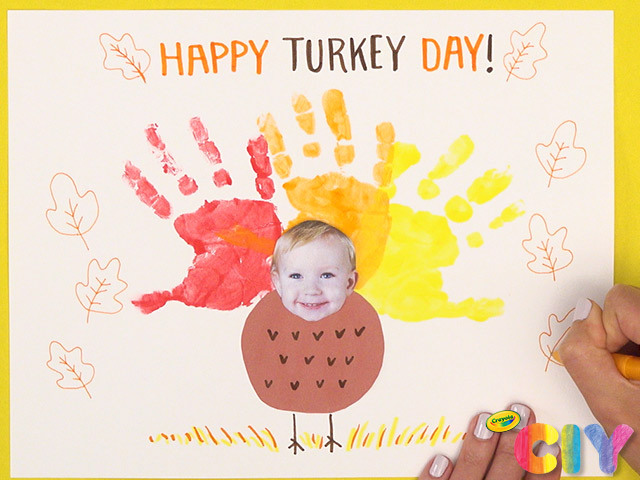 Add embellishments and illustrations with gel pens.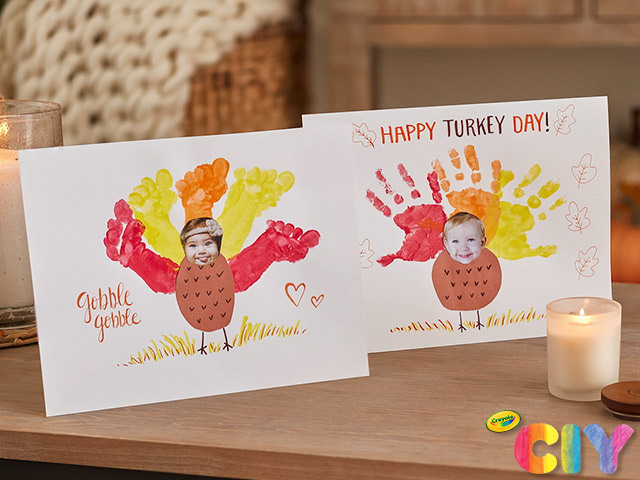 Give homemade Thanksgiving art to friends and family—or hang at home!