Supplies:
Crayola Washable Glitter Paint
Crayola Paint Brushes
Clear Plastic Ornament
Crayola Acrylic Paint
Crayola Glitter Glue
Disposable Cups
CIY Staff Tips:
Make multiple DIY ornaments and experiment with different faces for the whole family!
Steps: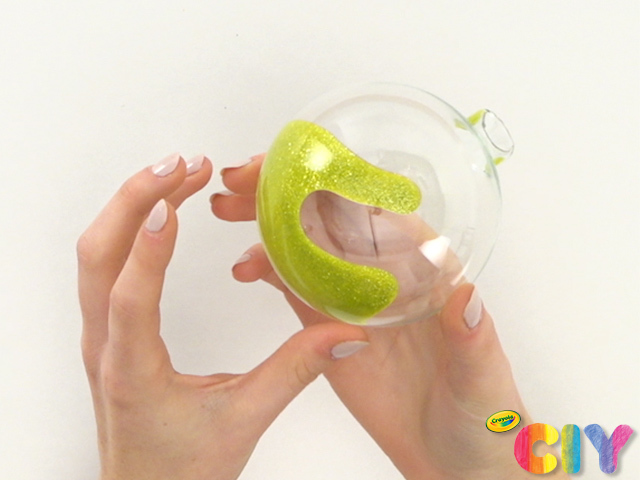 Pour glitter paint into a clear, plastic ornament and rotate to evenly coat the inside.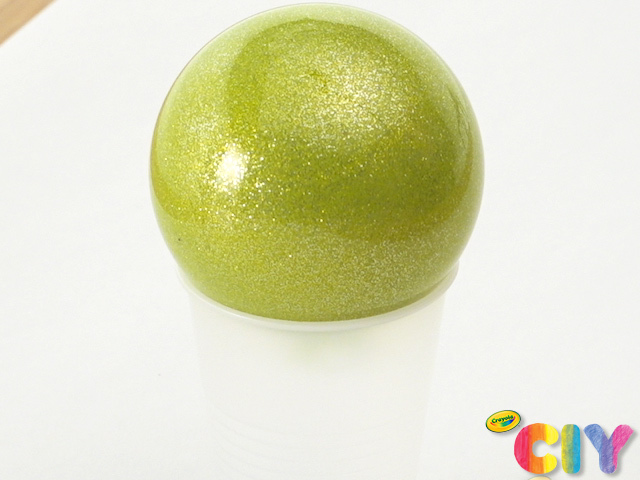 Turn ornament upside down in disposable cup to let excess paint drain. Dry overnight.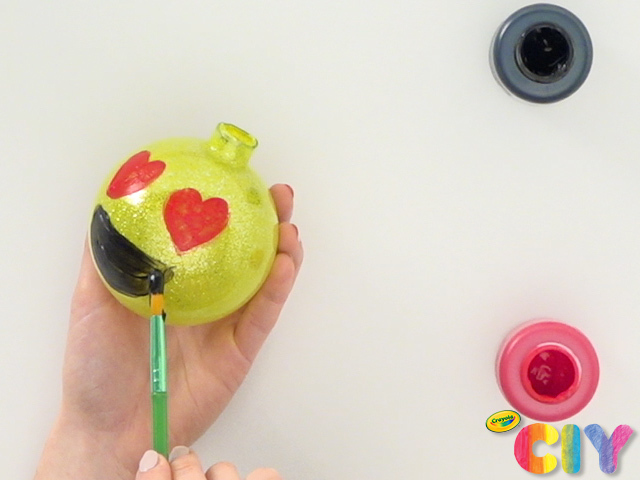 Use acrylic paint and paint brush to make an emoji face on the outside of the ornament. Dry 1–2 hours.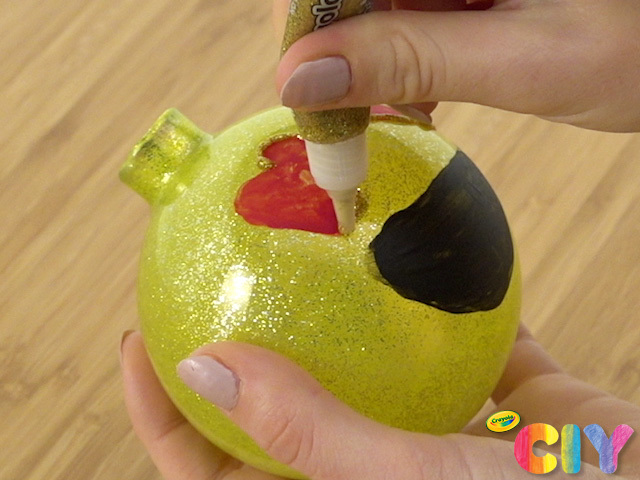 Outline and detail the face with glitter glue. Dry 1–2 hours.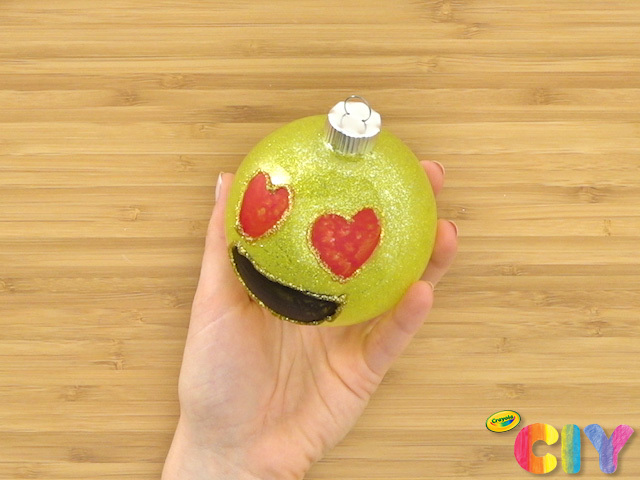 Put on the ornament lid, then hang on your tree or around the house!