Supplies:
Wax Paper
Crayola Construction Paper
Crayola Markers
Crayola Coloured Pencils
Crayola Scissors
Pencil
Clear Packing Tape
Notebook, Journal, or Folder (Optional)
CIY Staff Tips:
Packing tape varies in size. Before sketching, use your tape roll as a guide to correctly size your sticker designs. If necessary, use multiple strips of packing tape that slightly overlap each other to create a larger surface area.
Steps: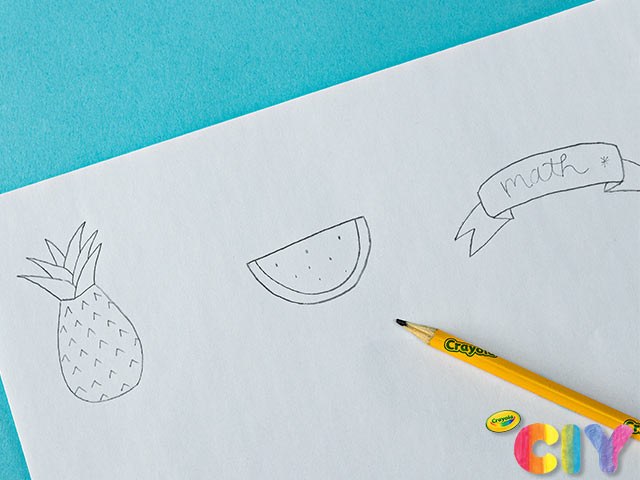 Sketch desired sticker designs on construction paper.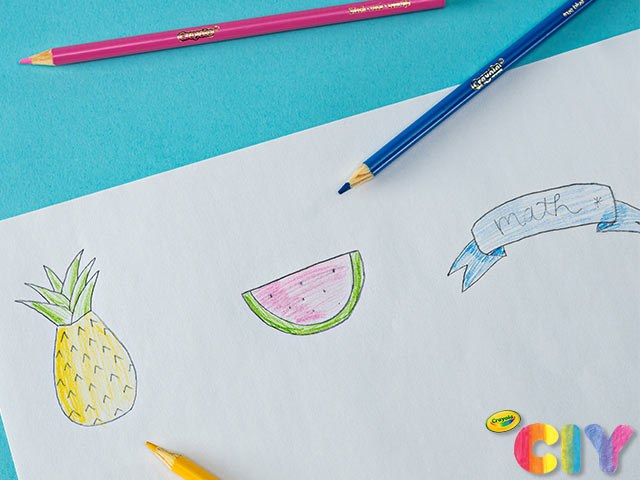 Color in designs with coloured pencils.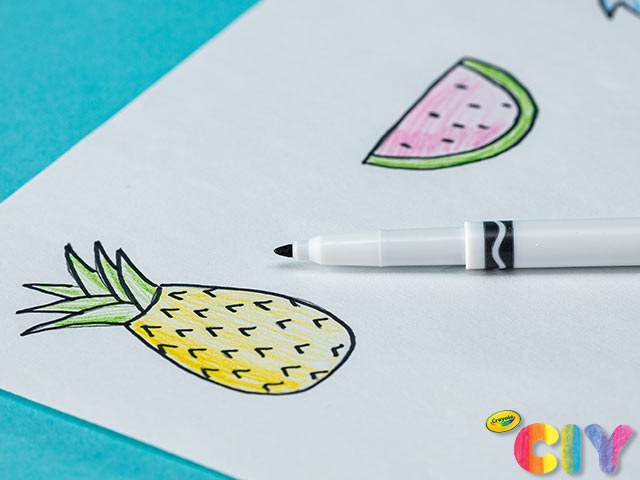 Add outlines and details with markers.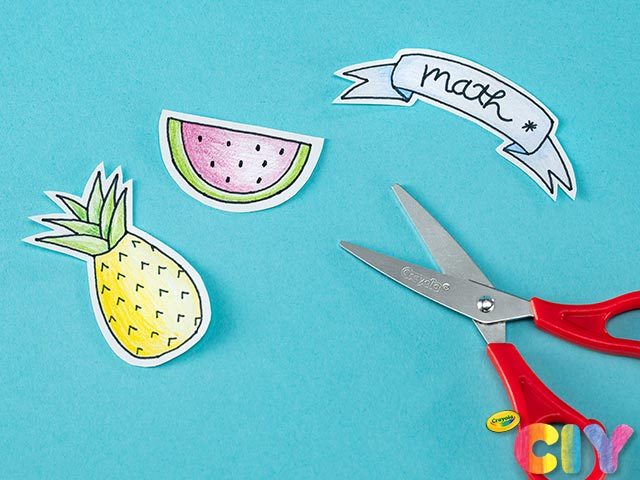 Cut out designs, leaving small amount of construction paper around outer border.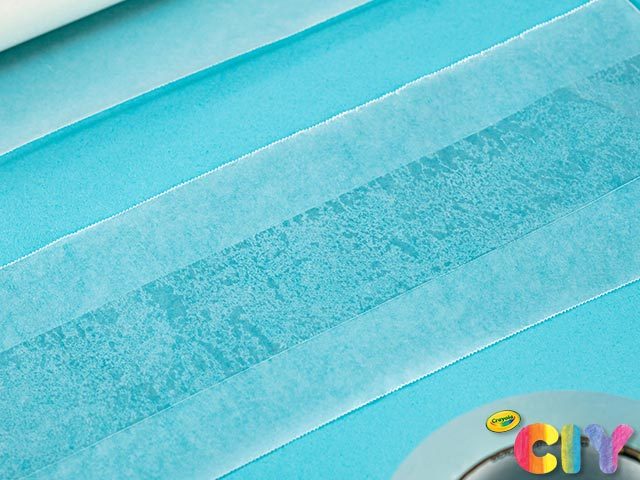 Lay wax paper on flat surface. Add strip of packing tape to wax paper.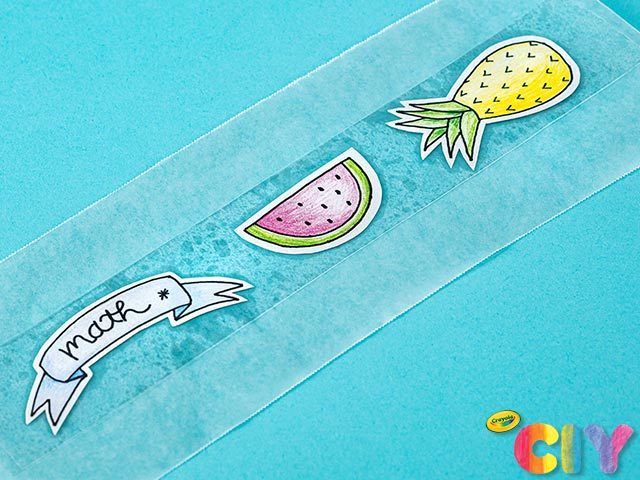 Place designs on top of tape, making sure designs fit within it. Place strip of packing tape on top of designs to fully cover.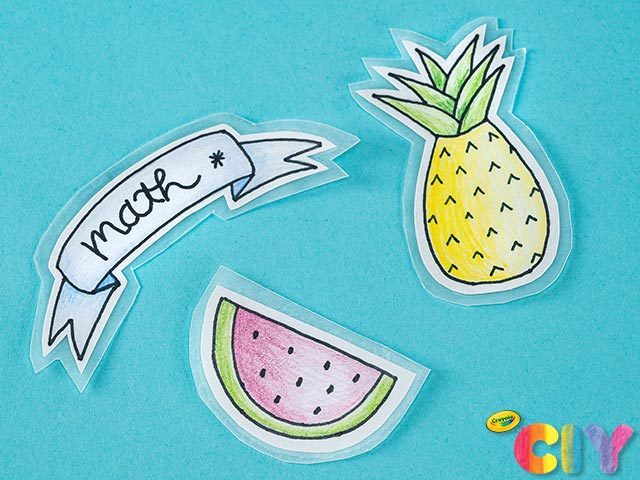 Cut out designs, leaving small amount of packing tape and wax paper around outer border.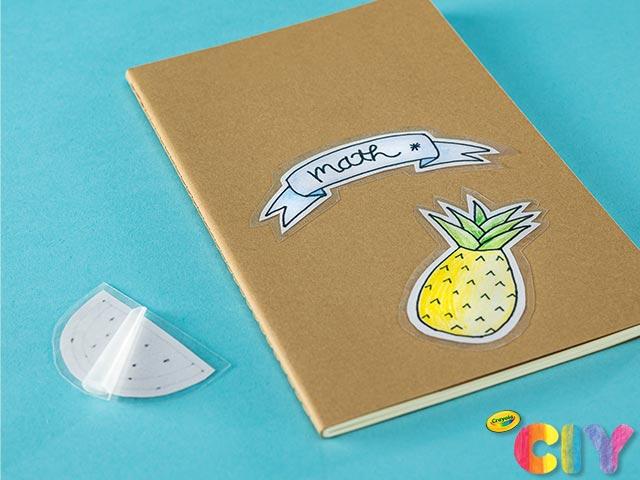 Gently peel wax paper backing, and place stickers on your favourite gear or give to friends!
Occasion:

Rainy Day Crafts,

Décor & Accessories,

Back to School

Age:
---
Related Crafts