Supplies:
Crayola No. 2 Pencil
Crayola Scissors
Crayola Washable Paint
Crayola Paint Brush
Paper Towel Roll
Paper Plates
Clear Tape
CIY Staff Tips:
Steps: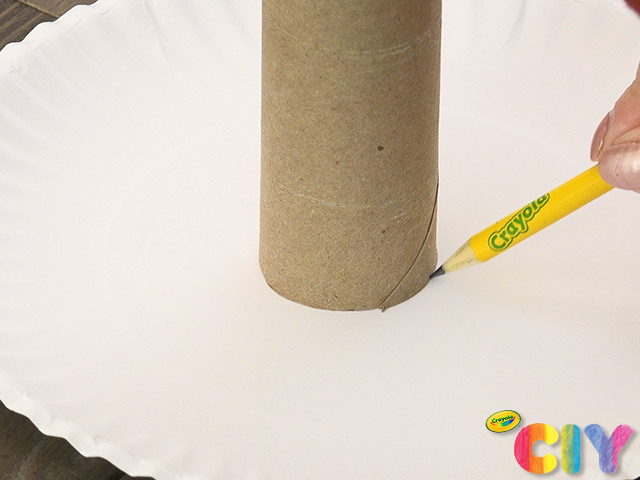 Stand paper towel roll upright in middle of plate. Trace circle outline with pencil.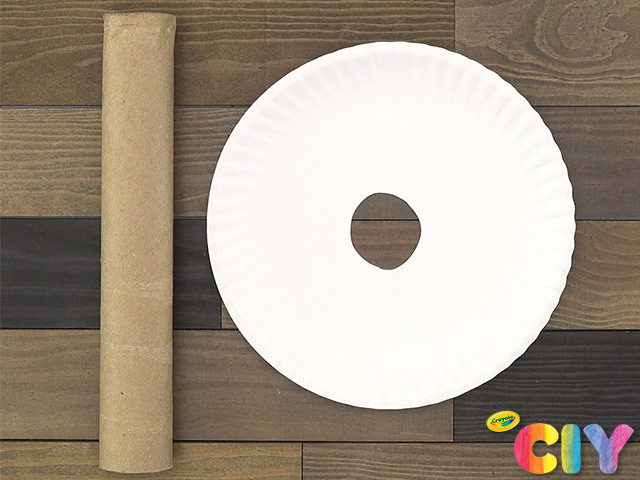 Cut out circle, creating small hole in plate.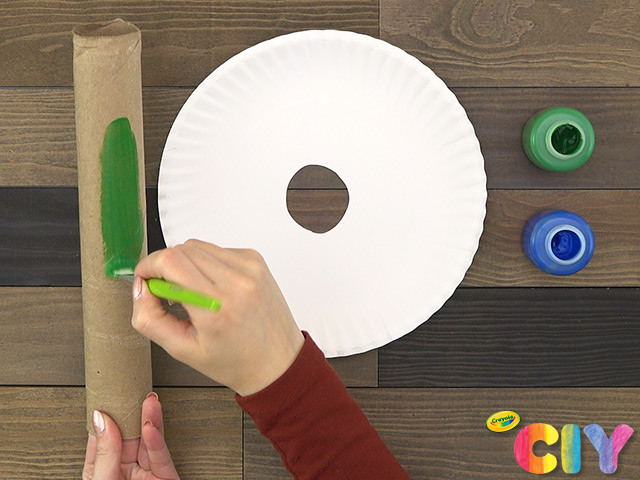 Paint paper towel roll. Dry 1–2 hours.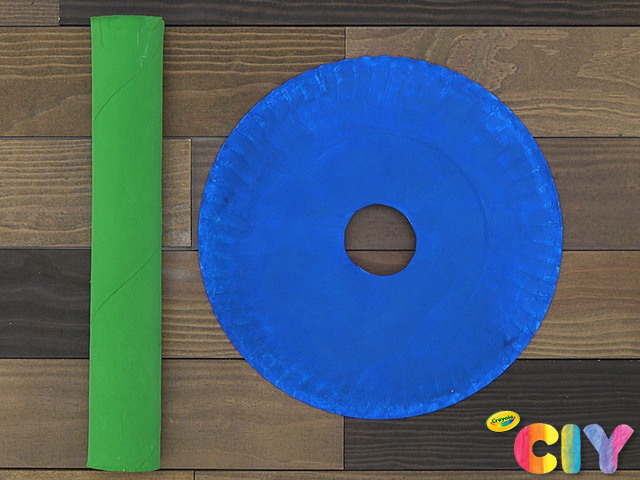 Flip paper plate with hole upside-down and paint. Dry 1–2 hours.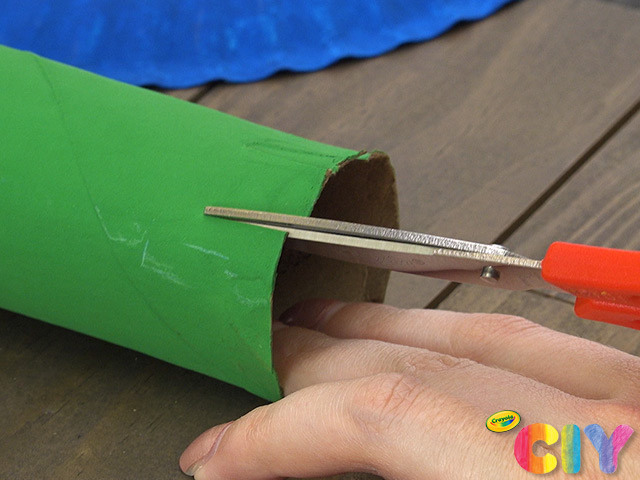 Cut small slits in bottom of paper towel roll, approximately 1" apart.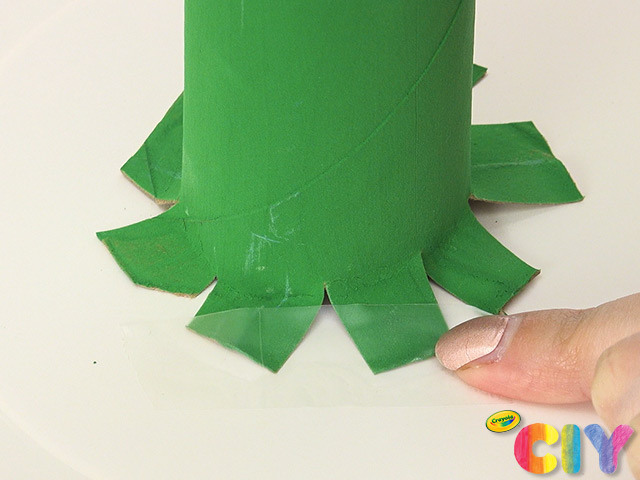 Lightly fan out slits and tape down in middle of new paper plate.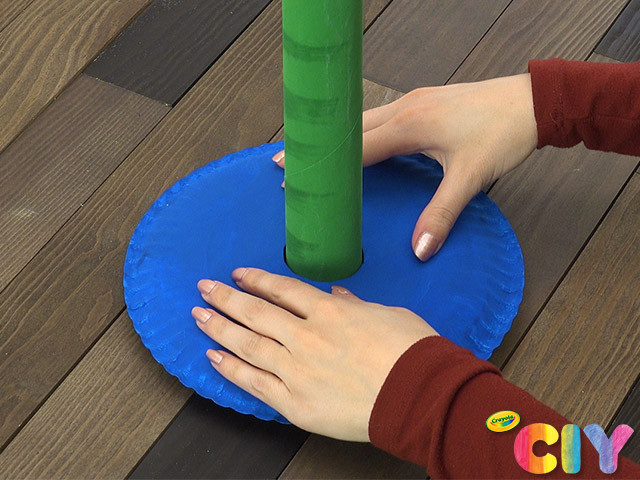 Slide paper plate with small hole down paper towel roll to complete ring toss base.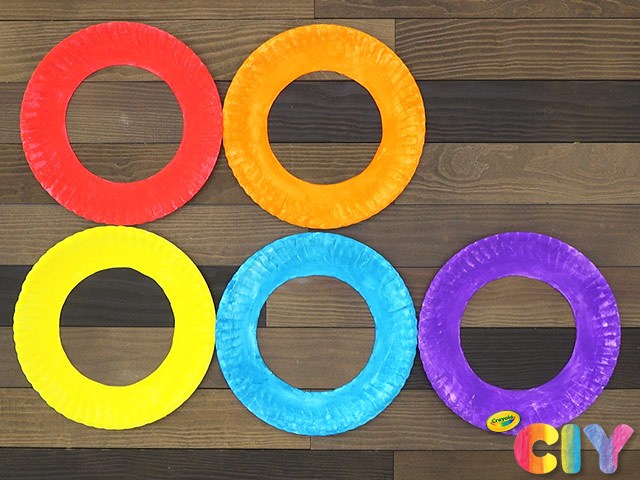 Cut large holes in 4–5 additional paper plates and paint. Dry 1–2 hours.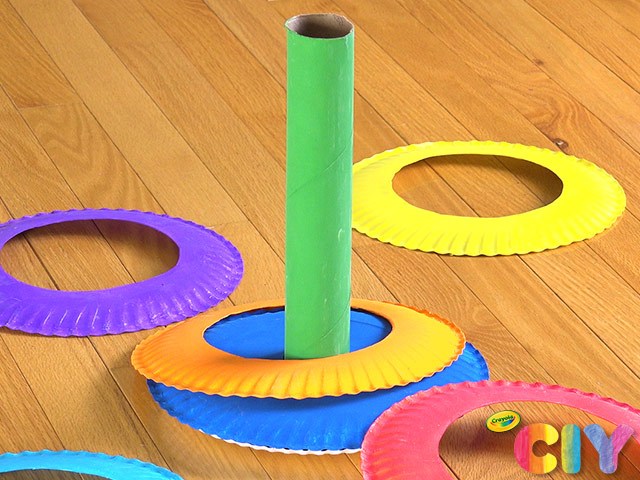 Toss paper plate rings toward base, trying to land the plates around the paper towel roll.
Occasion:

Rainy Day Crafts,

Games & Activities

Age:
---
Related Crafts