Supplies:
Crayola Scissors
Crayola Construction Paper
Crayola Metallic Markers
Crayola Bright Pop Cardstock
Crayola No-Run Washable School Glue
Paper Towel Roll
Pencil
Ruler
CIY Staff Tips:
Want more? View our entire spooky selection of DIY Halloween crafts.
Steps: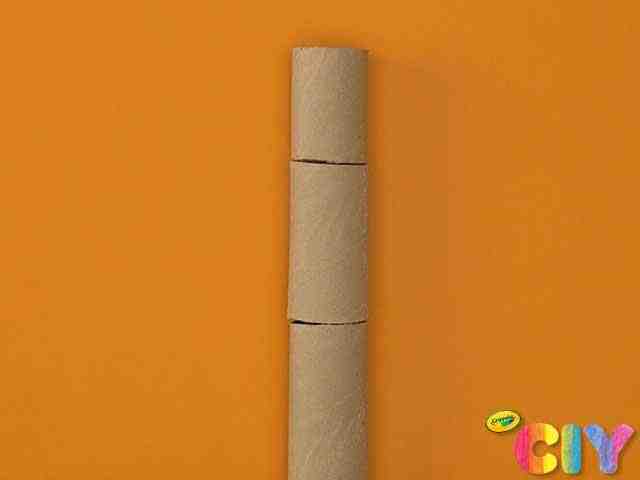 Cut paper towel roll into 3 sections of varying length.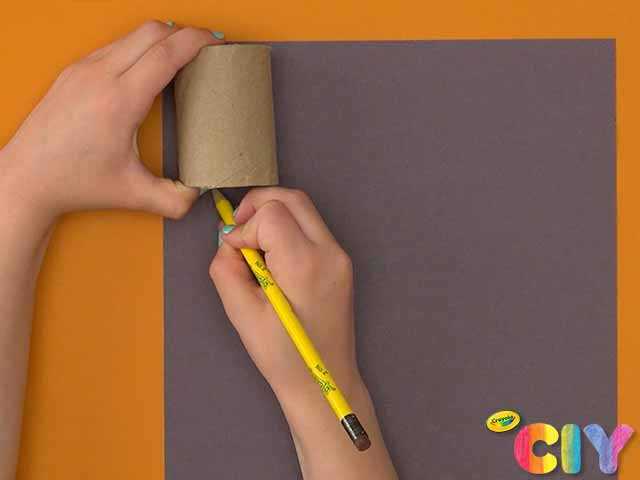 Place 1 paper towel roll section on black construction paper. Make tick mark to denote height.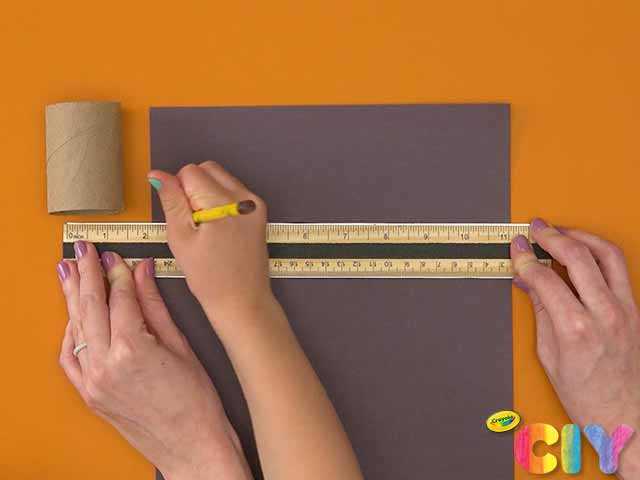 Use ruler to draw line across width of paper thru tick mark.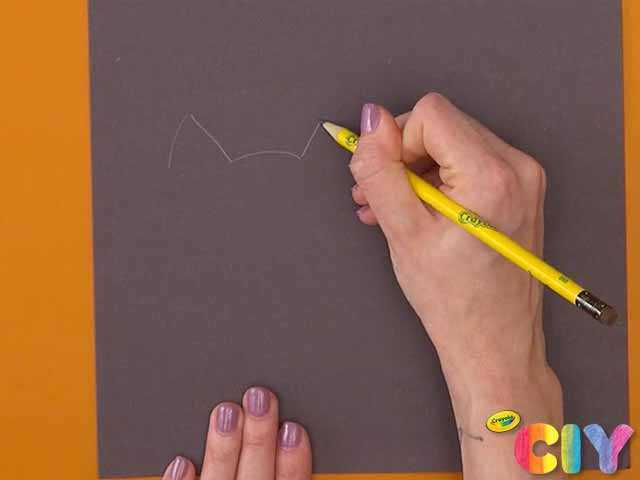 Sketch cat head and tail on construction paper.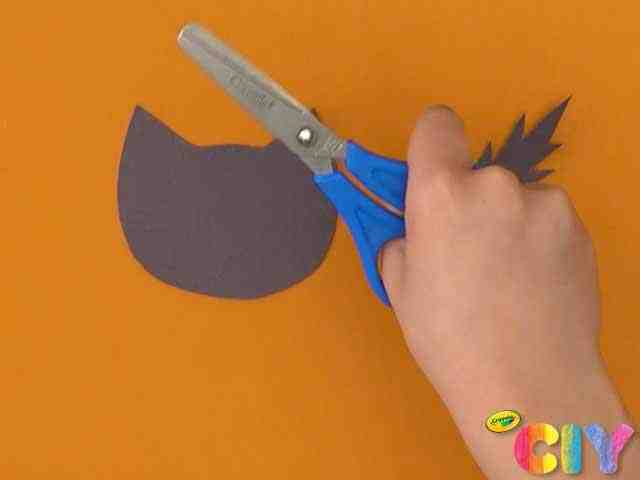 Cut out construction paper strip, head, and tail.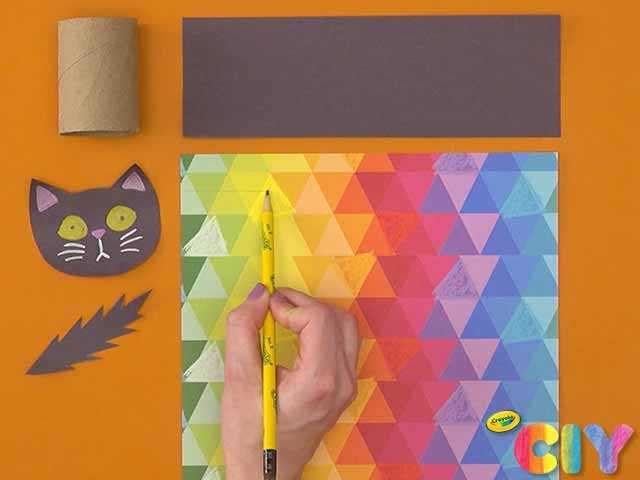 Sketch line across width of cardstock for collar. Cut out.
Glue construction paper strip around paper towel roll.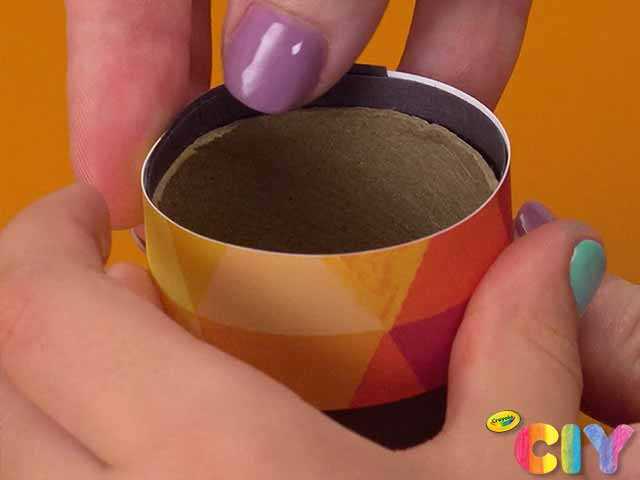 Glue collar around top of paper towel roll.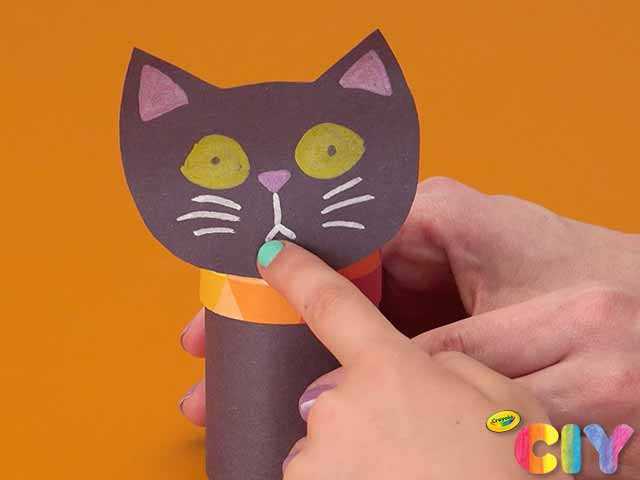 Glue head to front of paper towel roll.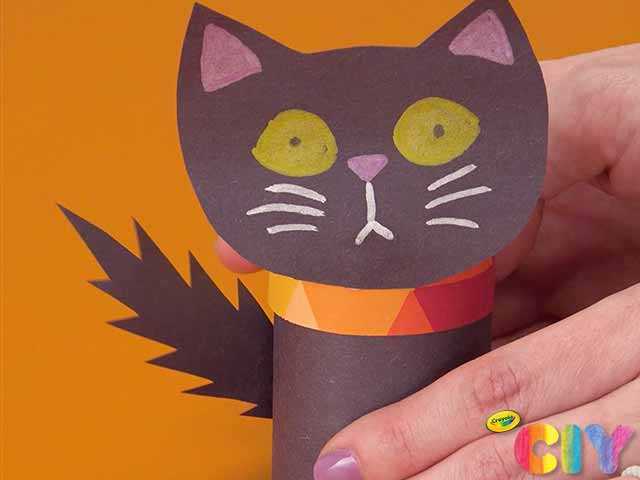 Glue tail to back of paper towel roll. Let all glue steps dry 1–2 hours.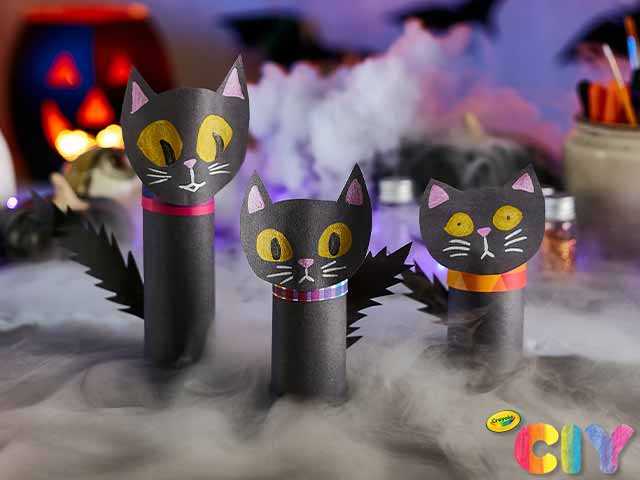 Repeat steps 2–10 to create a clowder of creepy cats!
Occasion:

Special Occasions,

Fall,

Halloween

Age:
---
Related Crafts