Supplies:
Crayola Washable Paint
Crayola Paint Brush
Crayola Glitter Glue
Crayola No. 2 Pencil
Crayola Markers
Crayola Scissors
Crayola No-Run Washable School Glue
Crayola Bright Pop Cardstock
Crayola Construction Paper
Paper Plate
Craft Knife
Cardstock
Photo of Child
Craft Stick
CIY Staff Tips:
This project uses a craft knife. Adult assistance required.
Steps: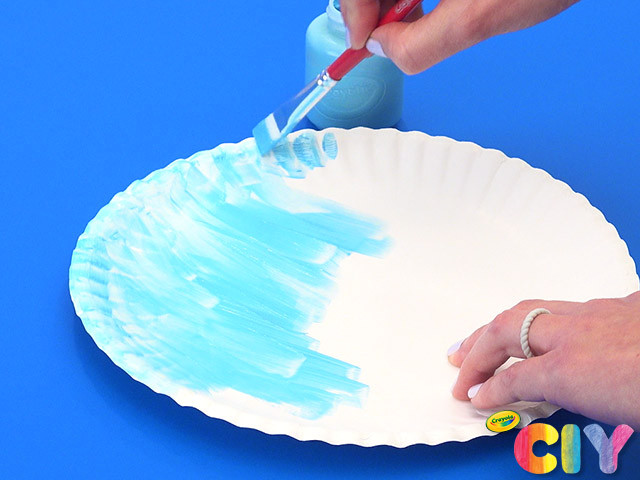 Cover plate in paint. Dry 1–2 hours. Add second coat. Dry 1–2 hours.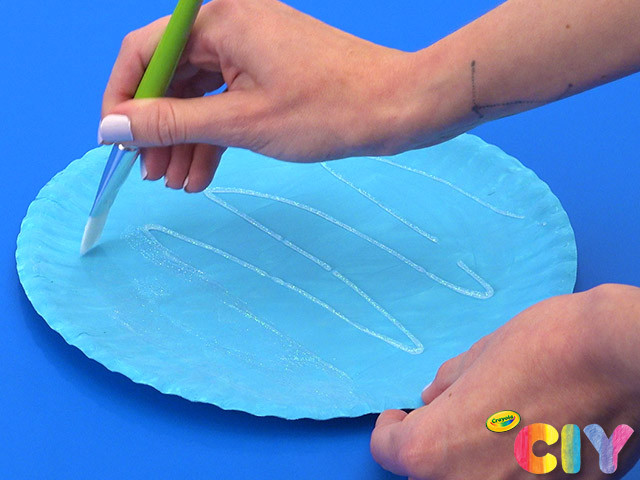 Squeeze glitter glue onto plate and spread with paint brush. Dry 1–2 hours.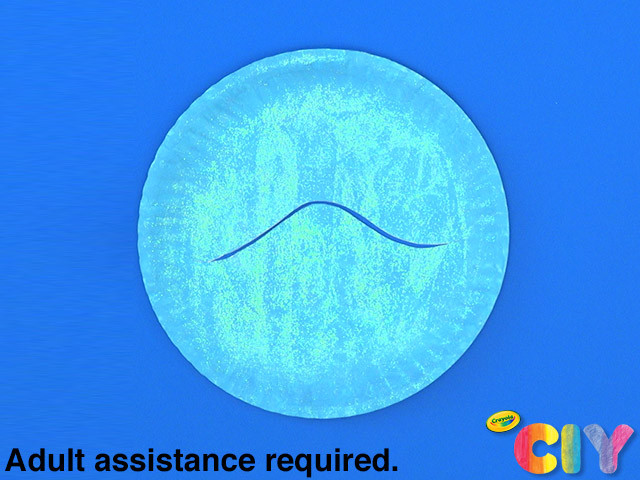 Ask an adult to cut wave pattern in paper plate with craft knife.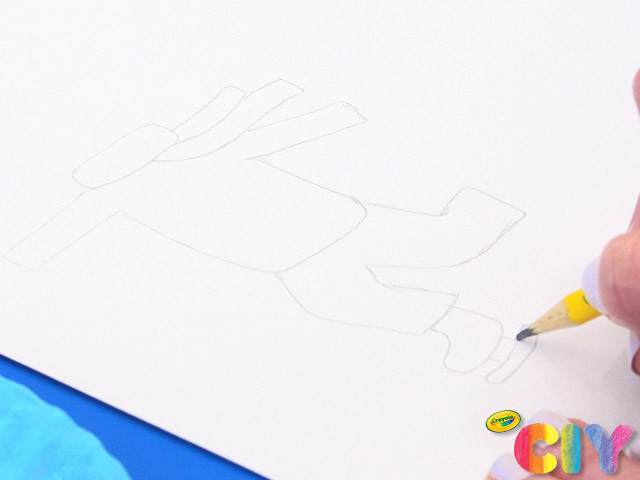 Sketch skater's body on plain cardstock with pencil.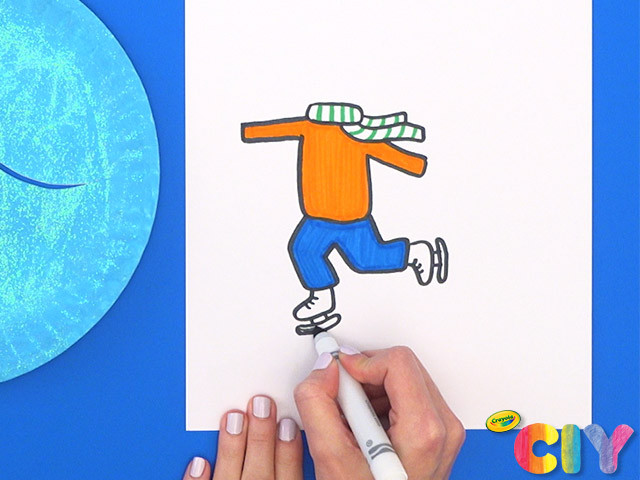 Outline and colour body with markers. Cut out.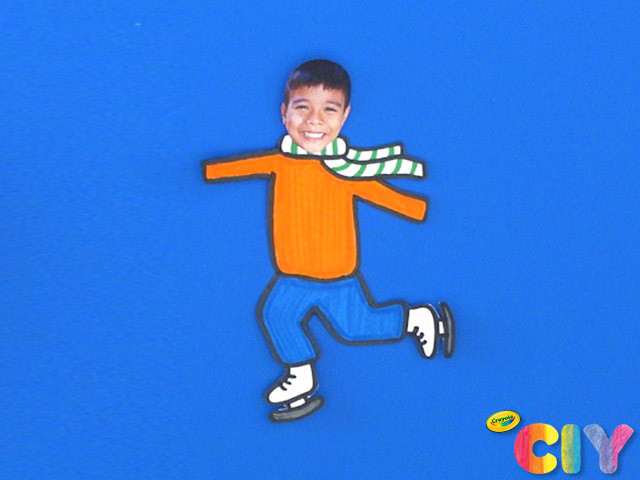 Cut out child's face from photo. Glue to body.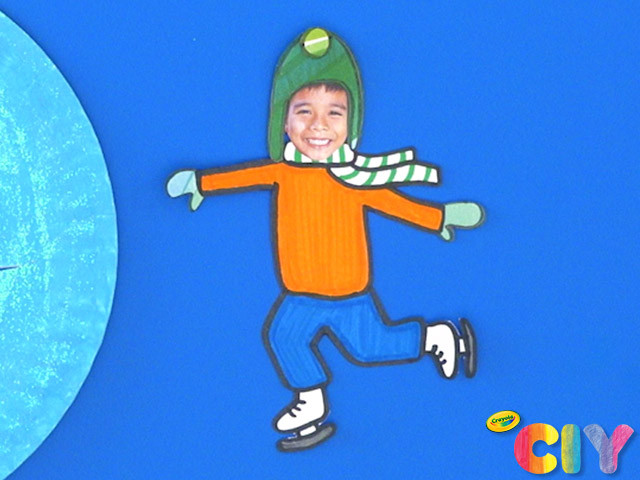 Sketch and cut out Bright Pop Cardstock winter accessories. Glue to body.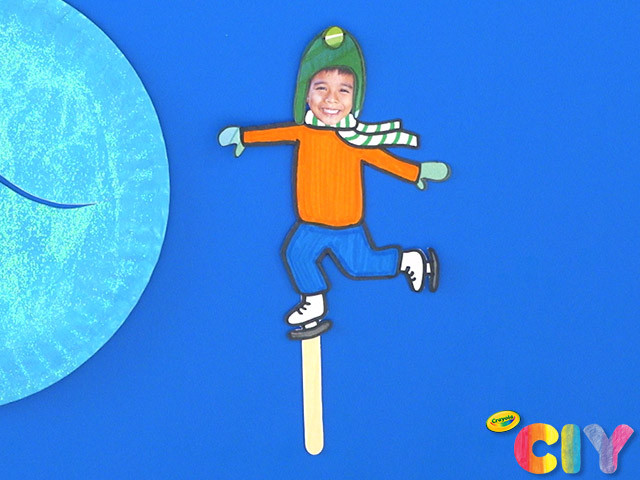 Glue skater to craft stick.
Sketch and cut out construction paper trees and snowman, leaving small tab at bottom.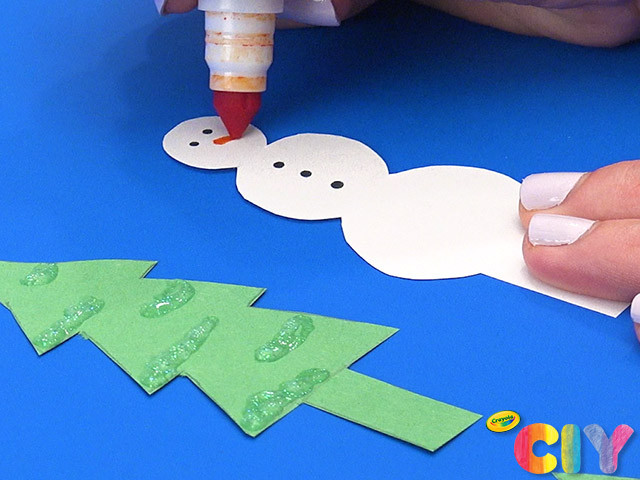 Add details to trees and snowman with glitter glue and markers.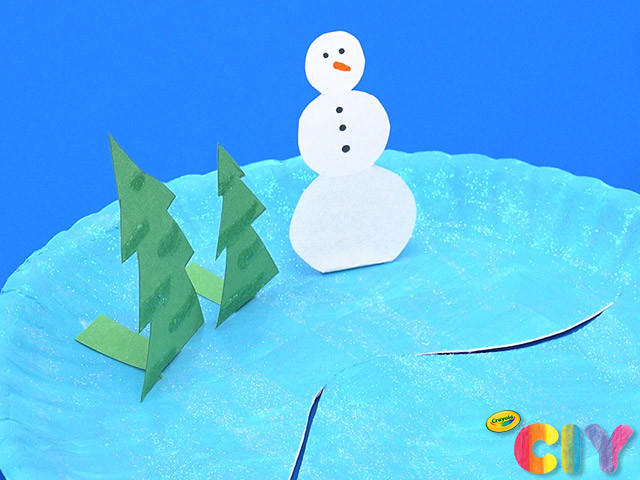 Fold bottom tabs and glue to paper plate. Let all glue steps dry 1–2 hours.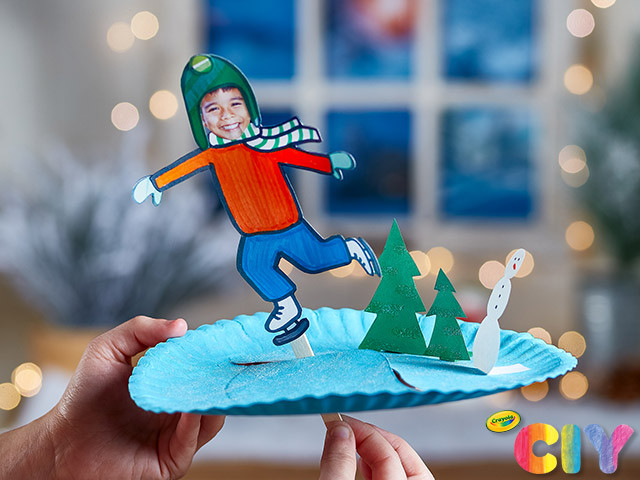 Gently place craft stick in wave pattern and glide your skater across the ice!