Supplies:
Crayola Glue Stick
Crayola
Construction Paper
Crayola Scissors
Crayola Markers
Cardstock
Pencil
CIY Staff Tips:
Our DIY Monster Card craft is great as a homemade birthday card, Halloween card, party invitation, and so much more!
Steps: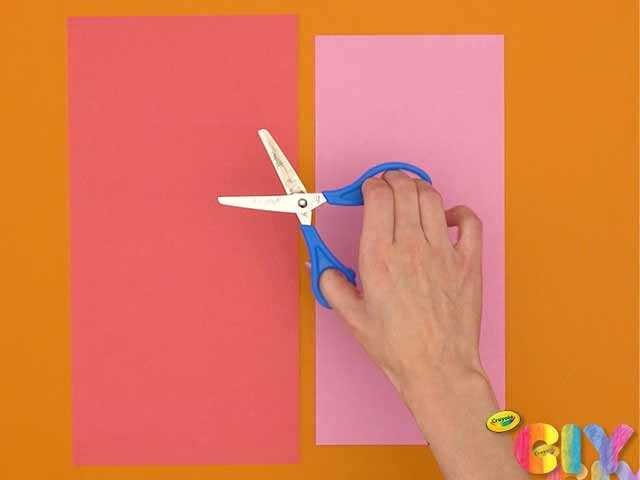 Trim sheet of cardstock approximately 12"H x 7"W. Trim second sheet of cardstock approximately 12"H x 6"W. Set aside excess cardstock.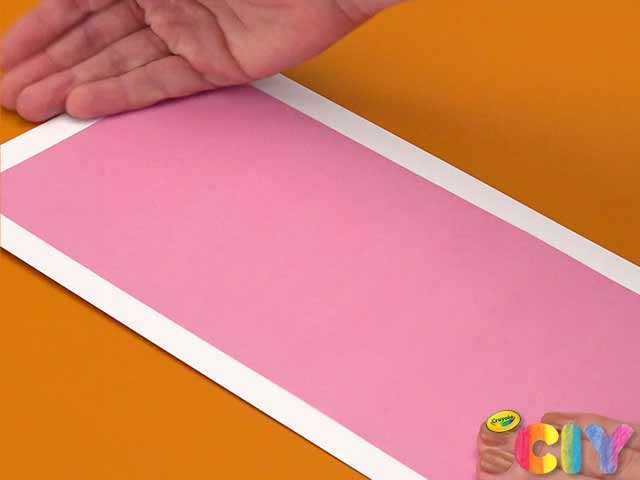 Flip larger sheet over. Glue smaller sheet to center of larger sheet, creating a white border. Dry 15 minutes.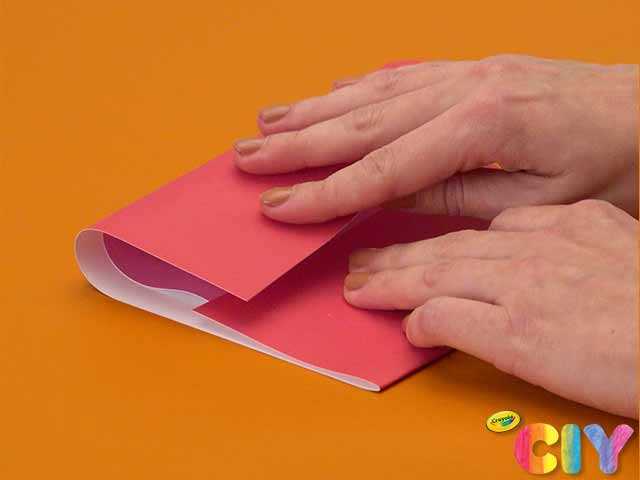 Fold cardstock approximately 3" from top and bottom with colourful side of larger sheet facing outward to create card shape.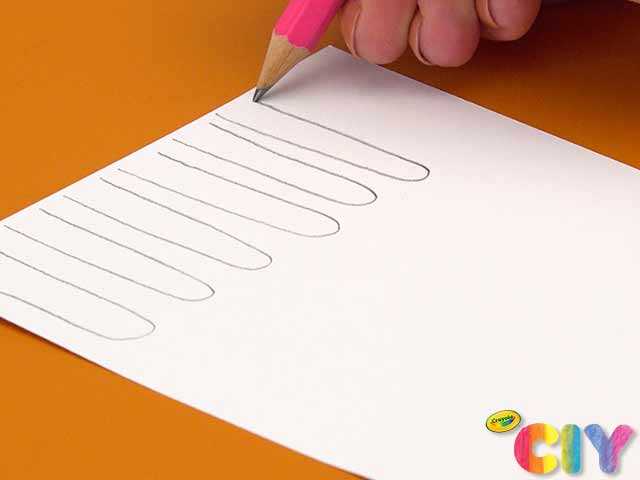 Use excess cardstock to sketch and cut out monster teeth, eyes, and horns.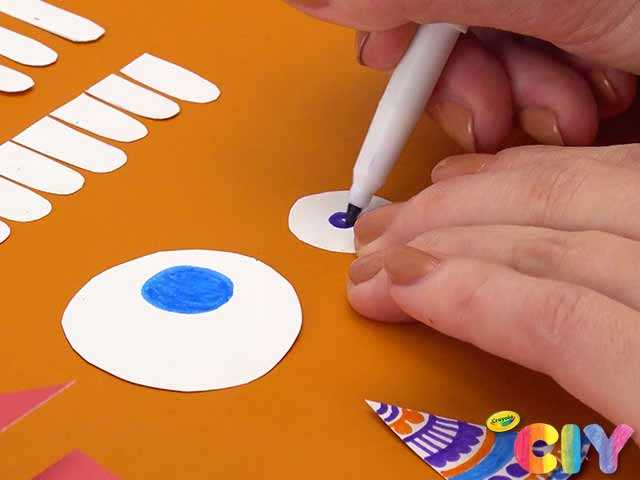 Add detail to eyes and horns with markers.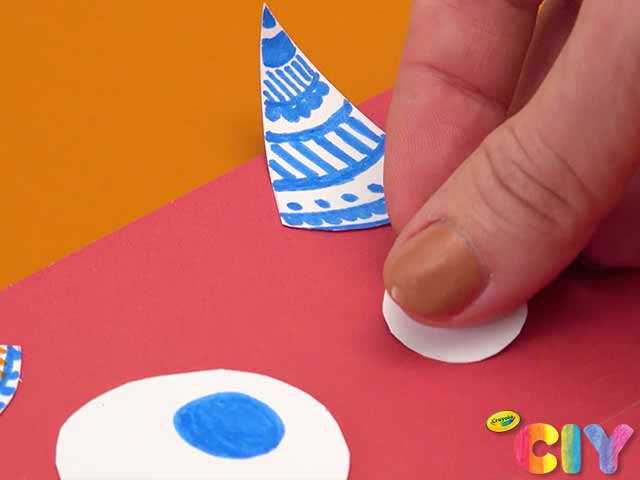 Glue eyes, horns, and a few teeth to front of folded card.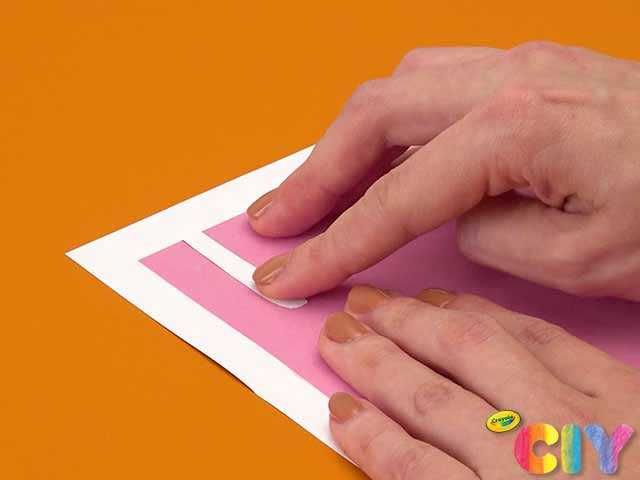 Unfold card and glue remaining teeth along white border.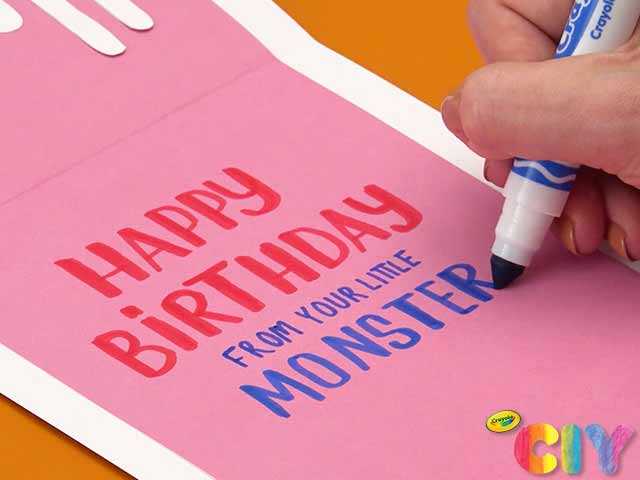 Write celebratory message inside card with markers.
Sketch and cut out construction paper tongue. Wrap lightly around glue stick to curl.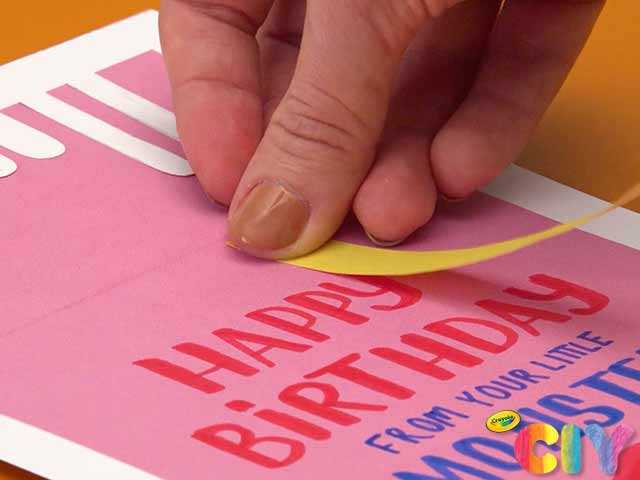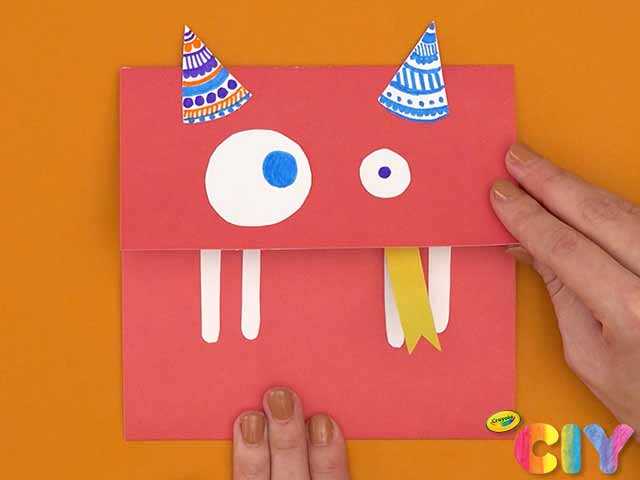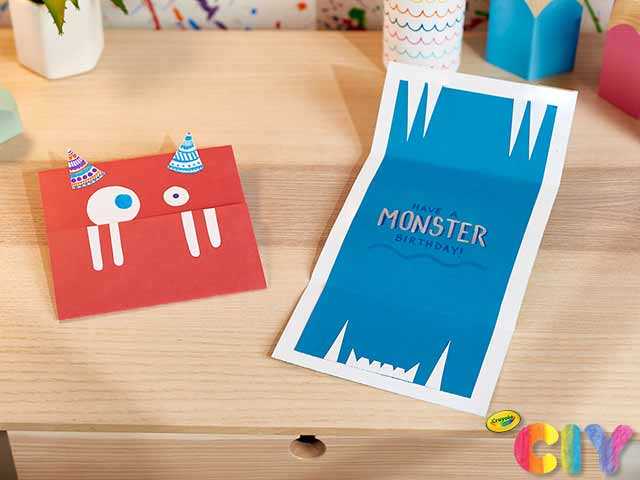 Give your scary good card to friends or family!