Supplies:
Crayola Acrylic Paint
Crayola Watercolours
Crayola No-Run School Glue
Crayola Paint Brushes
Crayola Colouring Pages
Squeeze Bottle
Measuring Spoons
Picture Frame
Craft Sticks
Hot Glue Gun
CIY Staff Tips:
This craft includes the use of glass and a hot glue gun. Adult assistance required.
Depending on the height and size of the opening in your squeeze bottle, use a skewer or craft stick to mix your glue and paint mixture.
Steps: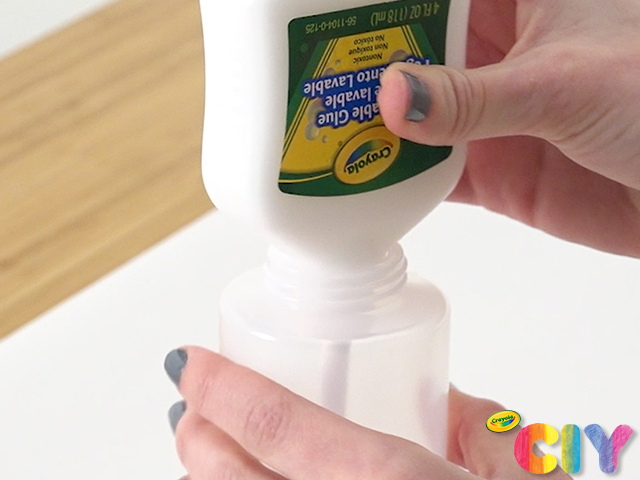 Pour glue into a squeeze bottle.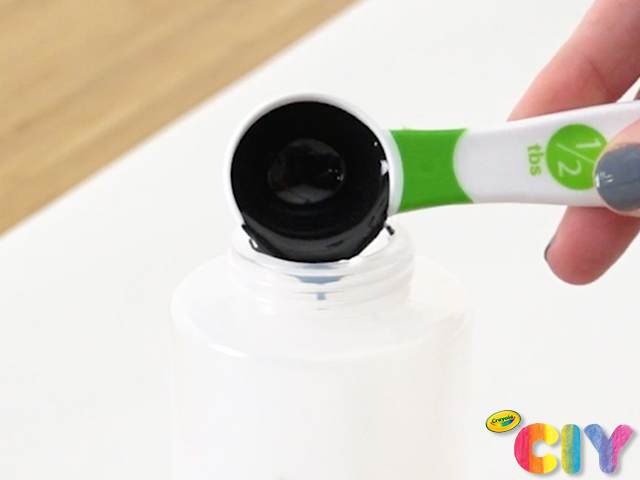 Mix in 1/2 Tbsp black paint to colour the glue. Add more paint for a darker colour.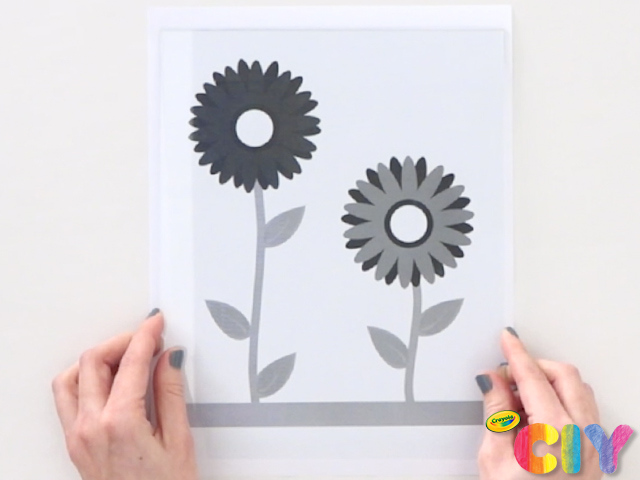 Have an adult remove the glass and backing from a picture frame. Place glass on top of printed artwork of your choice.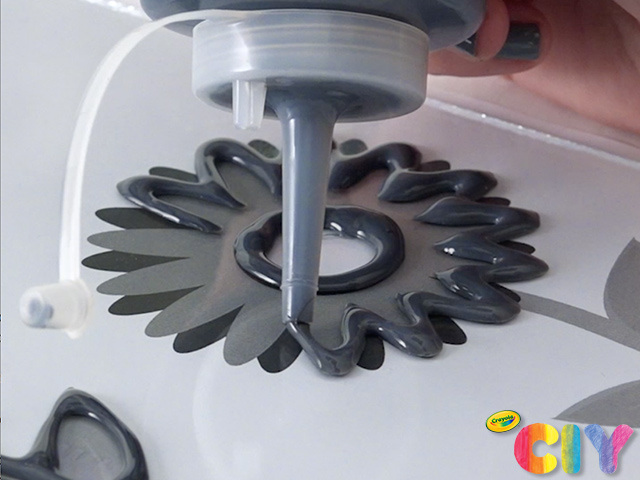 With your glue and paint mixture, trace the artwork directly onto the glass. Let dry 2–3 hours.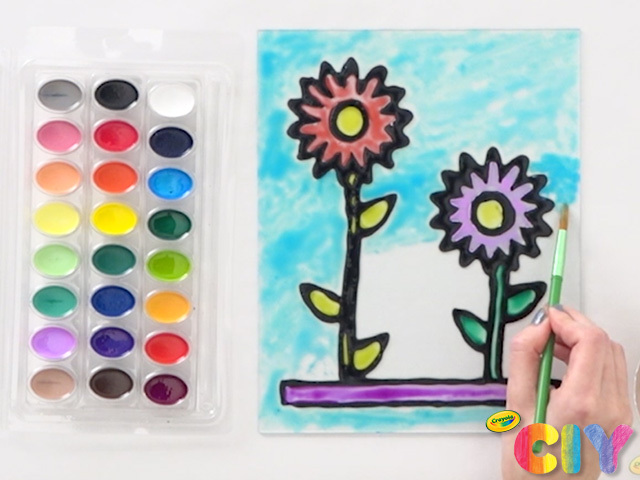 Paint the glass with watercolours. Blend colours to create a stained glass effect. Let dry 1 hour.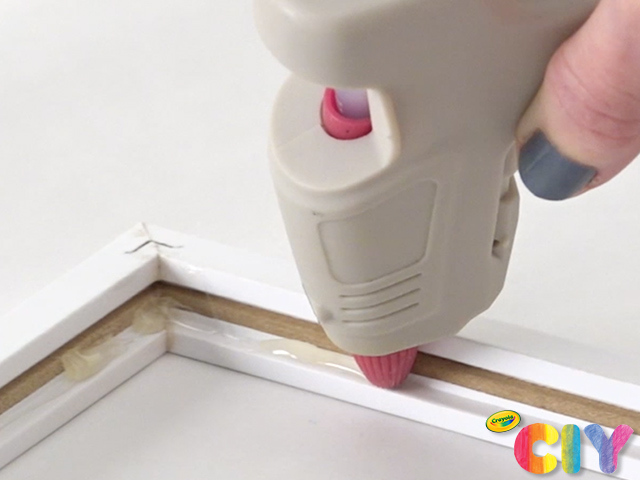 Have an adult use a hot glue gun around the edges of the frame to secure the glass.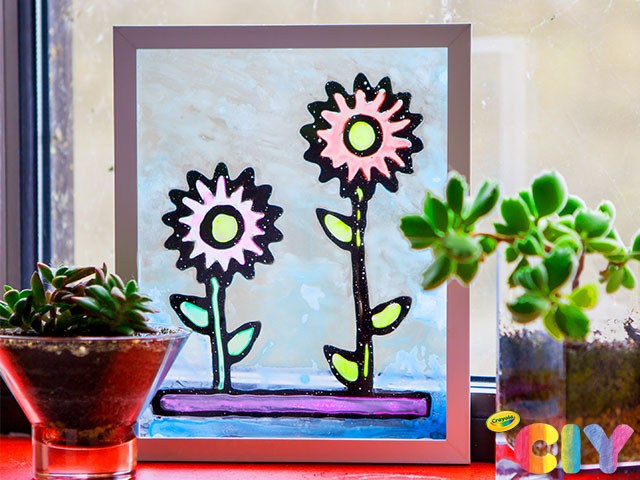 Hang or display in a window so the sun shines through your artwork!