Supplies:
Crayola Scissors
Crayola Paint Brush
Crayola Construction Paper
Crayola Acrylic Paint
Crayola Markers
Crayola Washable Glue
Upcycled Cardboard
Disposable Plate
Hot Glue Gun
Pencil
Ribbon
CIY Staff Tips:
For this DIY craft, we recommend covering surfaces and protecting clothing.
This project uses a hot glue gun. Adult assistance required.
Steps: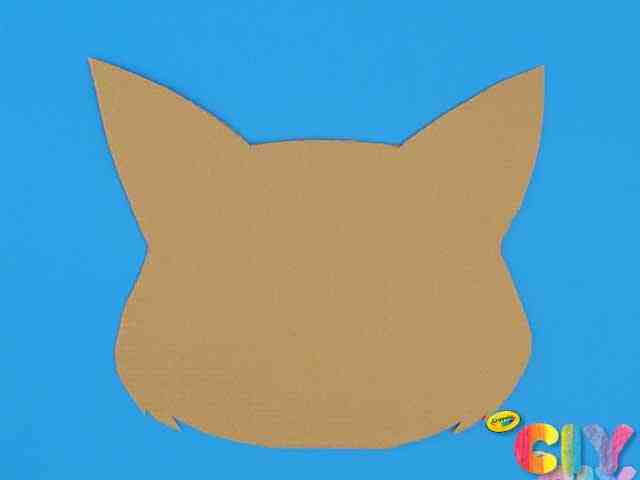 Sketch large outline of fox head on cardboard. Cut out.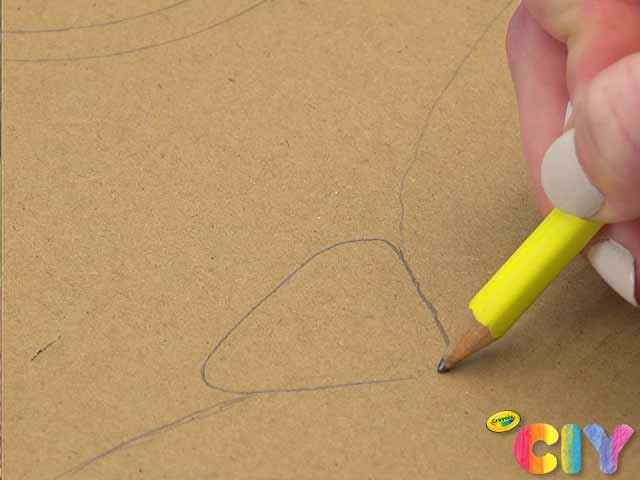 Lightly sketch facial features on fox head.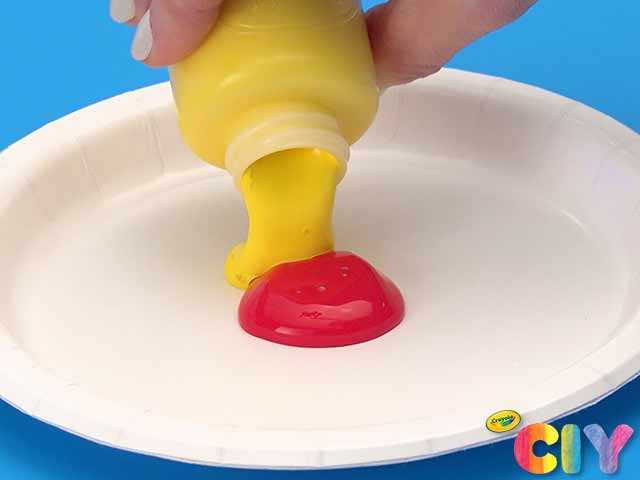 Pour red and yellow paint on plate. Mix with paint brush to create orange.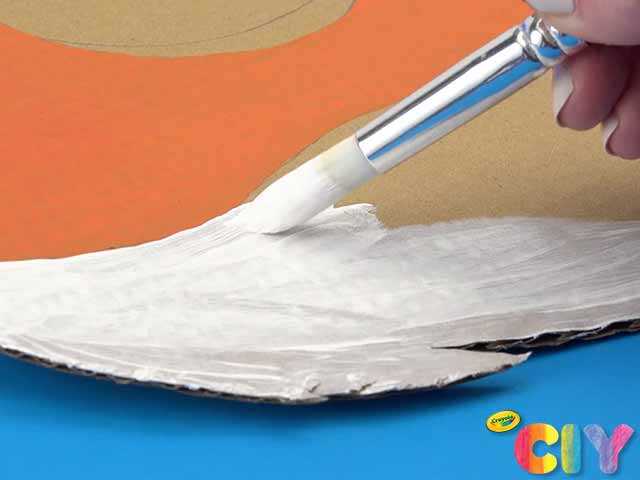 Paint fox with orange and white paint. Dry 1–2 hours. Add second coat. Dry 1–2 hours.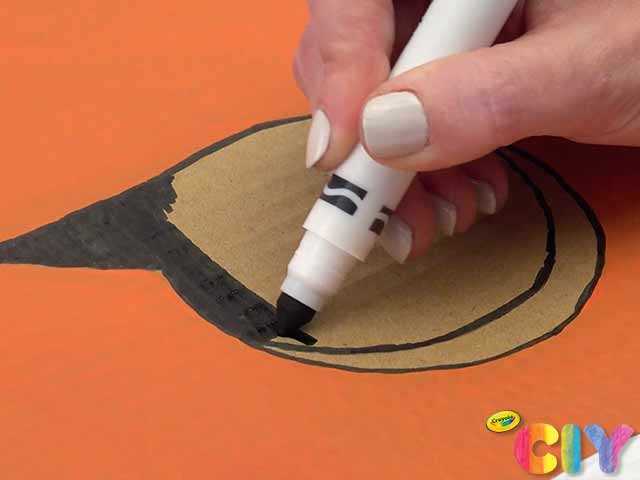 Colour in facial features with markers.
Sketch inner ears and pupils on white construction paper. Cut out and glue to face.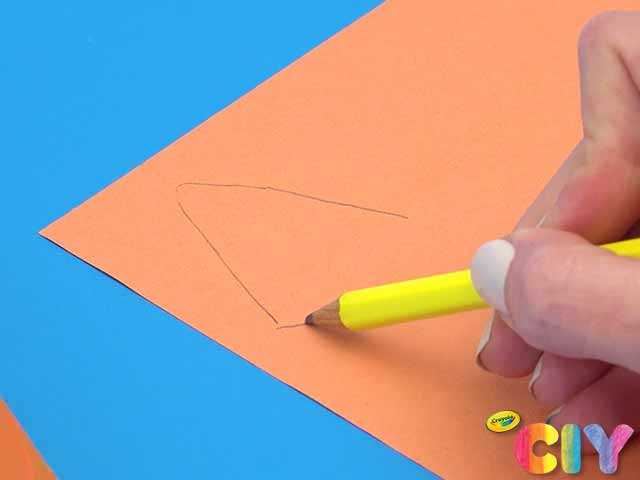 Sketch 25–30 triangles with rounded bottoms on orange construction paper. Cut out.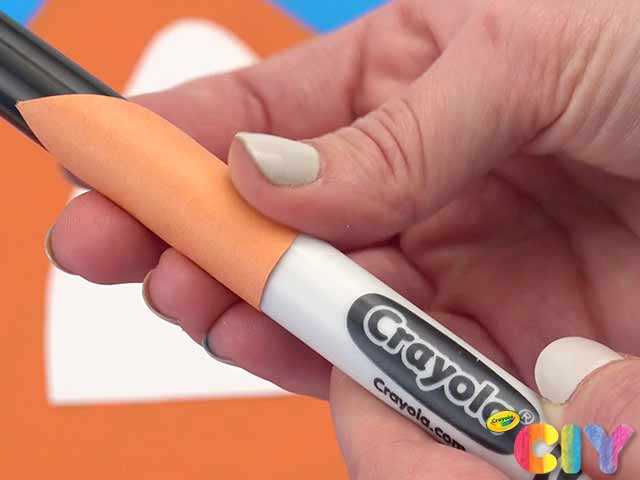 Wrap a triangle around marker barrel to lightly curl. Glue to face to create fur.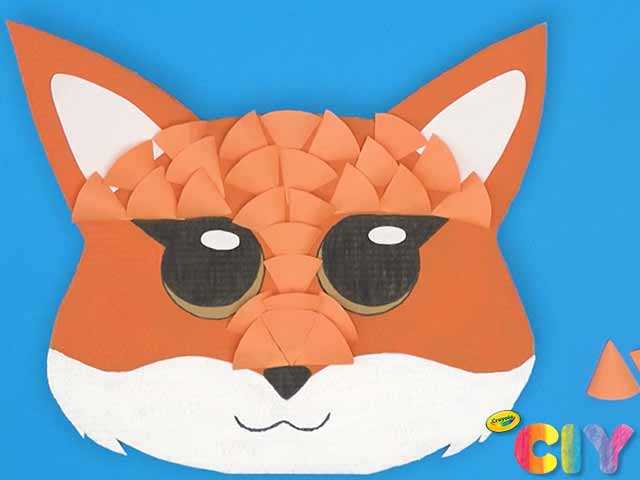 Repeat step 8 for remaining triangles. Let all glue steps dry 1–2 hours.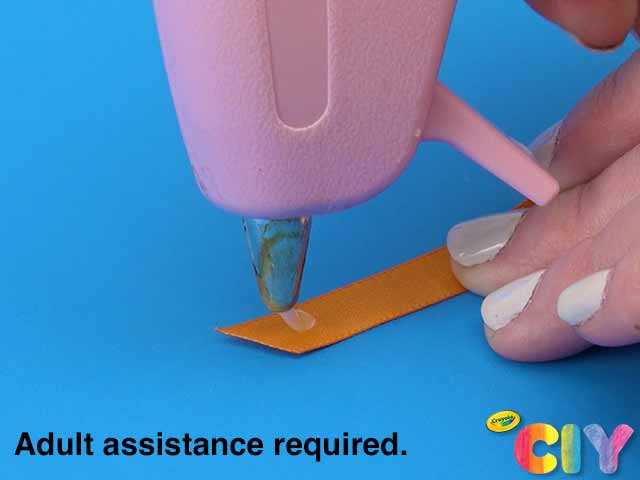 Have an adult loop and hot glue long piece of ribbon to back of ears. Let cool 30 minutes.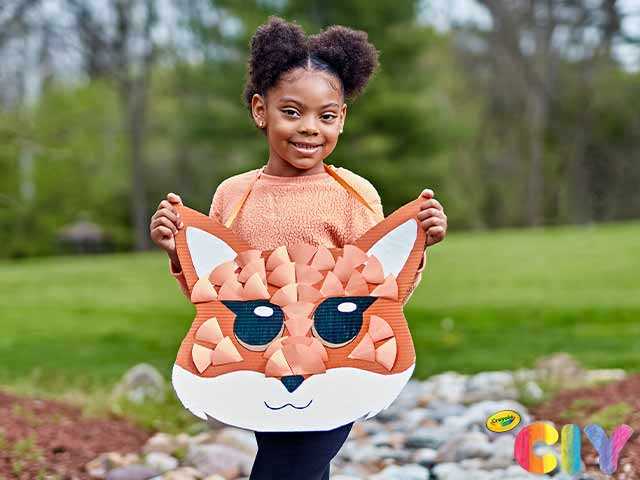 Hang ribbon around kid's shoulders and neck to wear the clever costume!