Supplies:
Crayola Construction Paper
Crayola Scissors
Crayola No. 2 Pencil
Crayola No-Run Washable School Glue
Crayola Markers
Crayola Glitter Glue
CIY Staff Tips:
Experiment making different customized bookmarks like sheep, lions, tigers, or pigs!
Steps: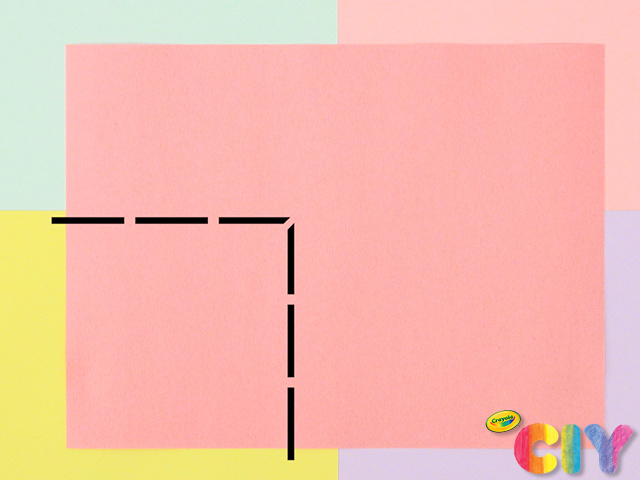 Cut out a small square piece of construction paper.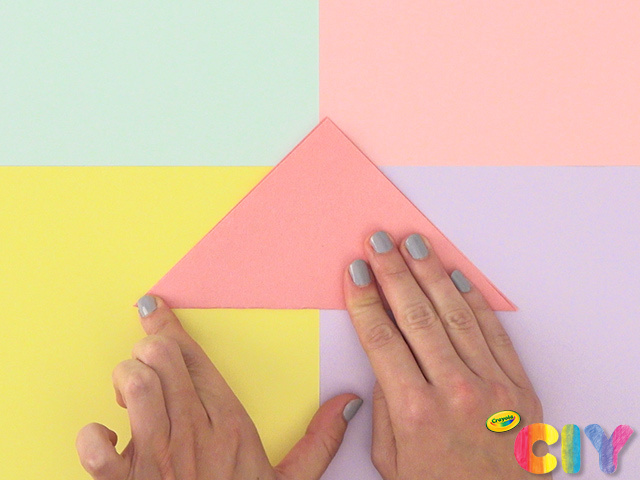 Fold in half to create triangle. Rotate so long edge is at bottom and right angle faces up.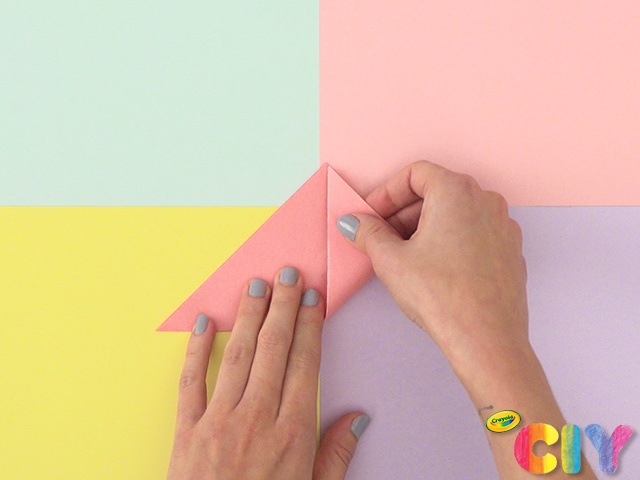 Fold lower right corner to meet top tip of the triangle.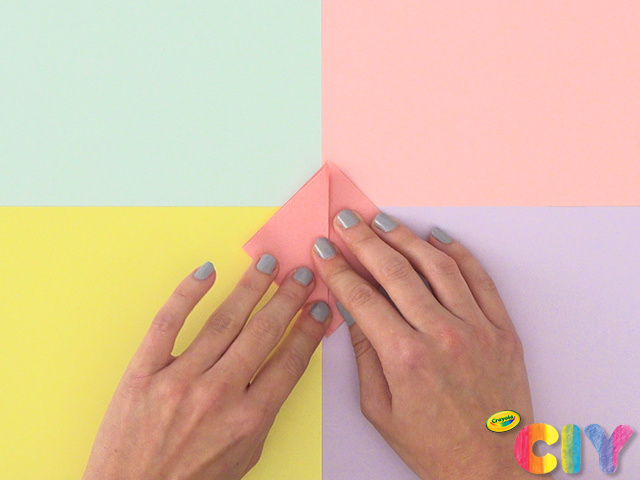 Fold lower left corner to meet top tip of the triangle.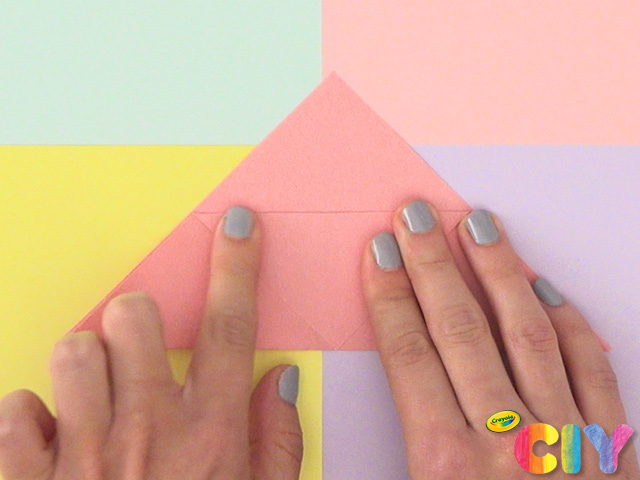 Fold down top sheet (tip of the triangle touches base) and crease.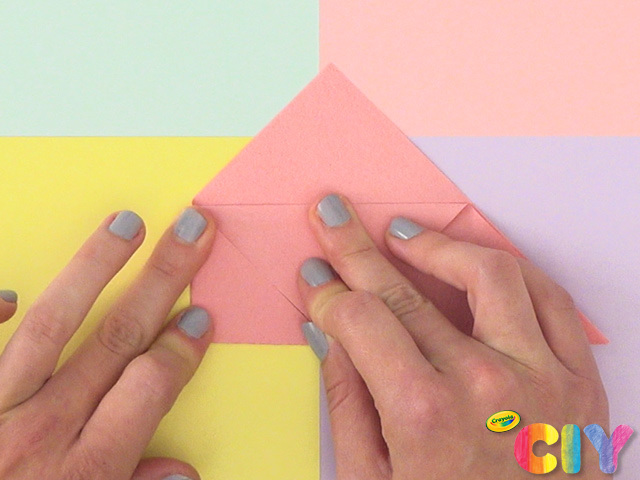 Fold right and left corners to frame pre-folded top sheet.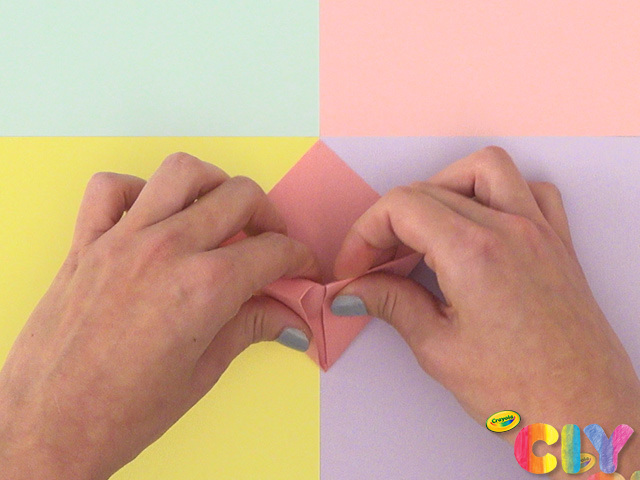 Unfold corners and tuck into flap to create corner bookmark.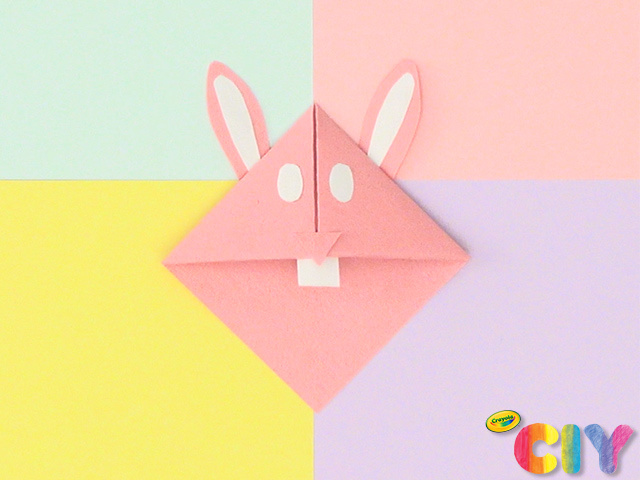 Sketch and cut out bunny animal features. Glue to bookmark.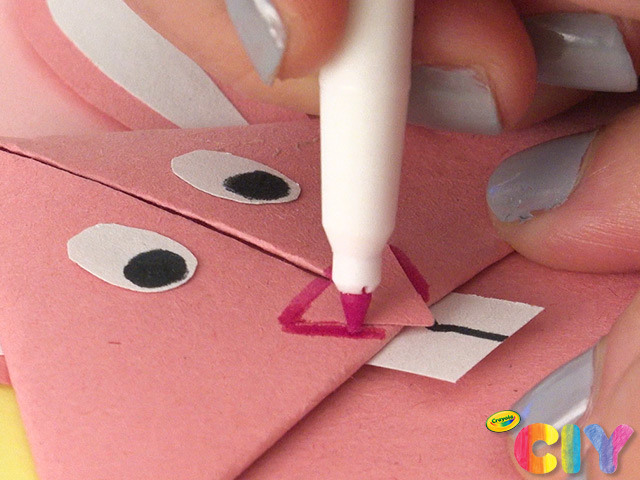 Add details to face with markers.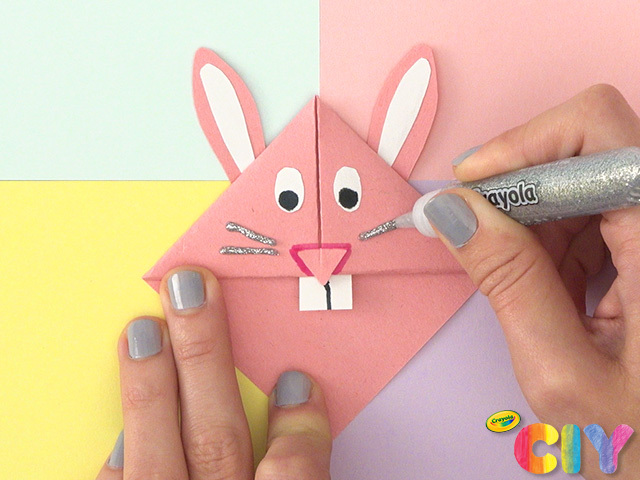 Embellish with glitter glue. Dry 3–4 hours.
Tuck bookmark onto corner of page to hold your spot!
Occasion:

Rainy Day Crafts,

Animals,

Teacher Gift Ideas

Age:
---
Related Crafts